Wooooooof, my escapders!  Are you a gym rat?  Do you love staying in shape no matter where you are? Do you crave sweating on the elliptical and hitting the weights even when you're traveling abroad?  People love going to the gym because it provides them with the equipment, resources, and motivation to reach their fitness goals.  Finding a gym abroad can be tricky when traveling, and pathetically, most hotel fitness centers only offer the bare minimum; in less developed parts of the world, especially rural areas, gyms are considered a foreign concept.  Your best bet is to look for a gym when you are in an urban area.  If you are looking for a better equipped fitness facility that is comparable to your home gym, you'll have to do your research to see what gym fits your needs.  Here are 5 tips to help you find the right gym or fitness facility while traveling:
#1 RESEARCH, RESEARCH, RESEARCH
Of course, it's you first instinct to google the nearest gym in the area and see what the results are.  It's an easy way to give you an idea of what options are available – definitely a good start.  However, Google only tells you so much; beyond the typical internet search, you can also get leads and insights from talking to locals.  If you see someone who clearly looks like he/she works out, don't be shy and go say hi.  TALK to people!  You'll be surprised that most locals are friendly and willing to help.  If you can speak the language (even a tad bit), you can use it as a way to practice your skills. If you literally cannot speak a single word, you are blessed that English is such a universal language so use it to your advantage. It's a wonderful way to experience the local culture and get the low-down on the gyms in town.
#2 FIGURE OUT A GYM BUDGET
Since you won't be able to get a long-term membership, you will most likely pay more for a short-term membership or day pass.  Ask yourself how much you're willing to spend before you start your search and be realistic and practical about the amount based on the city or country you're in, e.g. don't expect to pay a $5 USD day pass in London.  Likewise, don't overpay $15 USD for a day pass in Bangkok (unless you have lots of money to waste; in that case, please send me some beef jerky treats :p).  If you are traveling for 3 weeks and would like to go to the gym at least twice a week, you'll need to determine your budget for those 6 visits.  And, that leads us to the next tip…
https://wetnoseescapades.com/best-places-barcelona/
#3 DECIDE ON THE TYPE OF MEMBERSHIP
The more visits the pass allows, the better rate you'll get per visit.  But, of course, it all depends on how long you'll be staying in town.  Day passes are typically the most expensive so be sure to compare rates if you can commit to more than one visit.  If time permits, opt for a 3-day or week-long or even monthly membership.  If you're only in town for 2 nights but can get a better rate if you purchase a 5-day pass, you should do the math to see if it's worth purchasing the pass given that you're able to squeeze in more than 2 visits.  Then, you can plan your workout schedule accordingly!
https://wetnoseescapades.com/12-ways-to-get-better-sleep-while-traveling/
#4 TAKE A TOUR OF THE FACILITY BEFORE SIGNING UP
Not all gyms are created equal!  Gyms abroad especially may not meet your level of expectation so be sure to take a thorough tour of the facility before committing.  Think about what equipment you need to complete your workout.  What exactly are you looking for?  What equipment do you typically use for cardio?  What type of lifting do you perform?  Are you looking to swim?  Do you want to join a particular group exercise class?   Whatever it is, visualize your workouts as you tour the facility and ask yourself if you are able to have an efficient workout.  If certain equipment or facility is unavailable, look for substitutes and be creative, if possible.  If you cannot visualize a productive workout, you might as well pass it up.
#5 ASK FOR PROMOTIONS
It never hurts to ask if there are special promotions or if the friendly staff can simply give you a discount for signing up.  You can even try to bargain the rate, especially at small local gyms.  And yes, I've done successfully!
Hope you are able to find a gym while traveling with these 5 quick tips. Have a productive and sweaty workout!  Feel free to share your own tip in the comment section below! Click here if you want to stay healthy on the road.
Markin' it up,
Roger Wellington a.k.a. The Doob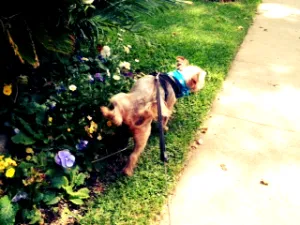 —
Like my post? PIN IT!