Konnichiwa, escapaders! I LOVE Japan: fashionably elegant dogs, clean streets, organized pedestrian traffic, Harajuku fashion, and Roppongi nightlife. As an international foodie, I'd be a foolish yorkie to bark that Japanese food isn't one of the BEST cuisines in the world (even their 7-Eleven snacks are surprisingly irresistible). From fresh sushi to hot ramen, my robust wet nose couldn't stop sniffing for food no matter where I set my paws. Take a long, investigative sniff at my 10 favorite Japanese food below:
#1 Best Japanese Food – Tsukimi Soba
ARRRFFF, will do ANYTHING for soba! Made of buckwheat (or buckwheat and wheat combo), soba noodles can be served either hot or cold. In this bowl of tsukimi a.k.a. "moon viewing" soba (name as derived from the poached egg in the center), these tasty noodles create a beautiful nest over a bit of dashi stock as an array of toppings rest flawlessly on top. Toppings may include grated radish (oroshi), sliced cucumbers, cherry tomato, dried and wet seaweed (nori) strips, chopped negi, etc. (although each restaurant may have a slightly different version). Luscious, flavorful, and balanced. Stir up the ingredients and soba noodles with your chopsticks (or paws) and slurp it up!
https://wetnoseescapades.com/dog-in-paris/
#2 Best Japanese Food – Okonomiyaki
This pawlickin' savory Japanese pancake is absolutely divine. After selecting the ingredients for my pancake batter, I watch the server in awe as she mixes and paints this incredible, yet edible masterpiece right in front of me on the table grill (I also have the option to do it myself, in which I politely decline with a soft bark). My wet nose selects the seafood okonomiyaki, which consists of steamed cuttlefish, steamed shrimp, eggs, and cabbage. Once fully cooked, the top is brushed with delicious okonomiyaki sauce, which is usually a blend of ketchup, Worcestershire sauce, oyster sauce, and sugar or honey. MMMmmm.
#3 Best Japanese Food – Sushi & Sashimi 
WOOOF, raw fish? Toss it straight into a yorkie's mouth. I'll impress you with my catch! My all-time favorites are salmon and tuna, in which I love in all sushi forms (nigiri, temaki, maki, uramaki, etc.). Dip about ⅓ of each piece into some wasabi-soy sauce mix and then pop it in your mouth. Chew slowly to savor every single bite. Follow it up with a piece of pickled ginger in between pieces to cleanse the palette. I enjoy my sushi with a cup of hot green tea for easy digestion for my little yorkie stomach. I also LOVE fresh sake sashimi – it's sweet, fatty, and luscious! Just to be clear, sashimi is NOT sushi. The term sushi actually means "vinegared rice" or "rice with vinegar" while sashimi is a slice of raw fish, which does NOT contain rice like sushi (and hence, cannot be classified as sushi although often ordered together). However, both consist of fish and are to be dipped lightly in soy sauce and wasabi for a dreamy bite.
https://wetnoseescapades.com/dogs-of-taipei/
#4 Best Japanese Food – Gyudon   
This scrumptious beef rice bowl gives me a real homey feel. Gyudon reminds me of a nourishing meal that my Granny would make back home – it's hearty, succulent, and sizzling. Braised thin slices of beef scrambled with eggs and onions, then topped with nori strips – all sleeping inside a bowl of steamed white rice for one comfort meal. Despite its meatiness, I walk away NOT feeling heavy at all (which is an awesome feeling as I do try to eat more plant-based food overall). The small bowl of miso soup and a side of tsukemono also offer a nice balance, which keeps my tail wagging.
#5 Best Japanese Food – Tendon
WOOOOF, so I catch myself staring obsessively at this to-beg-for meal; it's TENDON – not the body part, but it's the name for tempura over a bowl of white rice. I lick my chops to a toothsome tempura mix – prawn, lotus root, pumpkin, and green bean. It even comes with a side of belly-filling cold soba noodles! I could not contain my urges so my anaconda neck goes in for a huge chomp AND long slurp. For one amazing union, I bless my noodles with wasabi and chopped negi, followed by a bite of crisped shrimp tempura. Dog, I guzzle down the tray until the very last bite of temptation. A classic meal worthy of classic tricks!
Dog Friendly Activities in Vienna: An American dog travels to Austria
#6 Best Japanese Food – Yuzu Ratan Ramen
(specially made at Afuri – various locations, including 1F Azabujuban TS Bld., 1-8-10 Azabujuban, Minato-ku, Tokyo)
With fresh raw pepper and yuzu, this delicious ramen is both spicy AND sour, setting off the best counterbalance. For the broth, you can choose between TANREI ("Afuri's classic – the ultimate ratio of Chi-yu, chicken oil blended with dashi, that is delicately balanced into soup") and MAROAJI ("thicker mouthfeel soup with extra Chi-yu added to TANREI"). After choosing the tanrei broth and chicken breast (over pork for a healthier option), I mix in the half egg, nori, greens, bamboo, chili powder, lemon peel, and sansho pepper for some robust spicy, yet tangy goodness! Do not leave Japan without trying a bowl of this world-class ramen.
#7 Best Japanese Food – Nabeyaki Udon  
Made of wheat flour, the udon noodle is the ultimate star in a chops-lickin' bowl of hot udon soup. Due to its thickness, udon is more soft and chewy compared to soba and ramen. My favorite type of udon is the nabeyaki, which is like feel-good food – something I would eat while lounging around at home on a stormy evening. It comes out blistering hot in a hot pot or donabe. Veggies, shrimp tempura, mushrooms, poached egg, freshwater eel, and other ingredients are finessed with fresh udon noodles in dashi broth to create this steamy pot of feel-good delight.
#8 Best Japanese Food – Shabu-shabu 
Shabu-shabu is essentially Japanese hotpot. It's a FUN dining experience as you toss a bunch of treats and goodies (mainly meats and veggies) into a large cooking pot and stir it while it heats up into a phenomenal and aromatic concoction. Although you can also cook each ingredient individually, I like mixing up the ingredients for a full-flavor blend. Upon ordering, my furry right paw pointed at the veggie shabu-shabu on the menu to take a break from meat for the day; after gobbling up the mushrooms, carrots, and greens, I slurped up the soy sauce-based beef broth and lick my bowls CLEAN.
Dog Travel in Athens, Greece: A Yorkie Travels to the Ancient City
#9 Best Japanese Food – Tori Paitan Ramen 
(specially made at Ichikoro 156 – 2 Chome-1-10 Azabujuban, Minato, Tokyo)
"Tori" means chicken and "Paitan" means "creamy white soup." You get the idea. This chicken ramen comes in a creamy collagen broth that is so delicious that I was still craving it for days after I left Tokyo. The rich, blended creaminess of the unique broth distinguishes itself from other types of ramen, especially the typical pork-based tonkotsu broth. The process typically requires boiling the blanched bones and meat for hours on end until they crumble into a creamy consistency. After mixing the ingredients (egg, chicken, greens, seaweed) into your bowl of ramen, proceed to dip some noodles into the savory broth for a lipsmackin' ensemble.
#10 Best Japanese Food – Ichiran Ramen
(specially made at Ichiran – various locations, including 岩本ビル B1F 1 Chome-22-7 Jinnan, Shibuya, Tokyo 150-0041)
OK, I know – I'm a real sucker for ramen. Perhaps I'll write a post only about ramen next time. I fell in love with Ichiran ramen during my last visit to Japan. Despite being a chain, Ichiran really serves up some scrumptious noodles (that you can even bring home). The pork-based broth is divine and tasty, yet not too salty. I like my ramen soft (due to my decay-prone yorkie teeth), but you can also choose from extra firm, firm, or medium. As I try not to eat too much meat in general, I love being able to personalize my order with extra green onions, dried seaweed, garlic, and kikurage mushrooms. The most exciting part is getting a full bowl of noodle refill for only ¥190!
Stay Healthy and Protect Yourself from Coronavirus (COVID-19) While Traveling
That's it for now, escapaders! Don't forget to be healthy and practice "Hara Hachi Bu"!
Sayonara!
Markin' it up,
Roger Wellington a.k.a. The Doob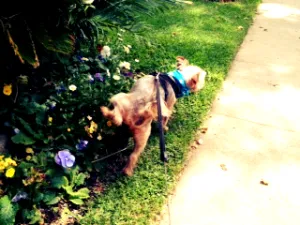 —
Like my post on "10 BEST Japanese Food"? PIN IT!