Do you call your dog "baby"? Have people told you to STOP calling your dog "baby"? WOOF, let's settle this controversial topic once and for all!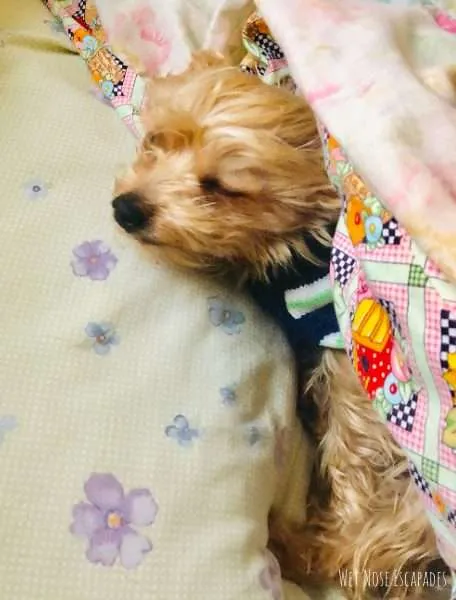 ARF, my human has always called me "baby"! It's not because she has some undiagnosed psychological issues of pretending that I'm human to fulfill some maternal instinct. She knows very well that I'm a dog, not a human baby (although many dog lovers may argue that dogs are even better than human babies, but that's NOT what we're here to discuss). Besides "baby," she also calls me "babe," "sweetheart," "love," and "darling."
10 Things to Teach Your Children about Animals
When my humans and I were living in Croatia, we had a super gregarious landlord who became a first time father to adorable twin girls (both of whom he could not distinguish per his wife). After hearing my human call me "baby" several times, he snapped, "You don't understand. He's NOT your baby. You're LYING to him." Then he gazed sweetly down at his twin girls who were comfortably asleep in the stroller, "Now, THEY are my babies." 
The BEST Ways to Spoil Your DOG
So here's the TRUTH for all the moms (and dads) who are offended or insulted by people who call their dog "baby" or "furbaby": 
"Baby" is simply another term for someone you deeply care about and look after dearly. Bottom line: Don't take it personally!
For instance, do you know how many romantic love songs include the word "baby," whether in the title or lyrics? COUNTLESS! Without googling, I came up with the following songs off the top of my little BIG Yorkie brain within seconds: 
"Baby, I need your loving" by the Four Tops (1960s)
"Push it" by Salt n' Pepa (1980s)
"Baby, Baby, Baby" by TLC (1990s)
"Always be my baby" by Mariah Carey (1990s)
"Baby" by Justin Bieber (2010s)
"Thinking out loud" and "Perfect" by Ed Sheeran (in more recent years)
How to Introduce your new BABY to your DOG
If I spend some more time thinking of songs, I'd come up with countless times throughout history when the word "baby" does NOT refer to a human baby. 
Still not convinced? Well, don't take my word for it! Just google "definition of a baby," and you'll find the following: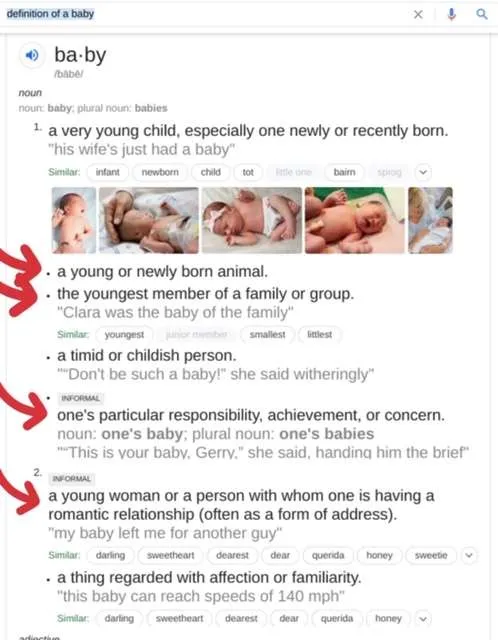 Source: Google
So there you go, there are VARIOUS definitions of the word "baby," and they don't always have to mean a "human" baby. As you can see, the term "babies" can refer to young animals, the youngest member of a family OR group, someone's responsibility or concern, and so forth. 
16 Reasons Why Dogs HATE Your Child + Prevention Tips
Anyhow, why should anyone care what you call your dog? People can call their dog (or cat) "baby" (or any non-derogatory name) and NO ONE should take it personally. Moms to human babies should focus on raising their children instead of caring about what people are calling their dogs. "Dog parents," "dog pawrents," "dog people," "dog moms," and "dog dads" understand that dogs aren't human babies and that raising a dog is not necessarily the same as raising a child. Sure, there are similarities but the differences are striking. For many dog parents, the striking differences have led them to choose a dog over a human baby (and they don't bombard their dog-less friends with endless, unwanted pictures of their dogs like human parents do to their childless friends with their child's pictures). Essentially, calling your dog "baby" is the same as calling him or her "sweetheart," "love," "darling," "precious," and so forth. It means that you love and care for your dog like you would any family member or important being in your life.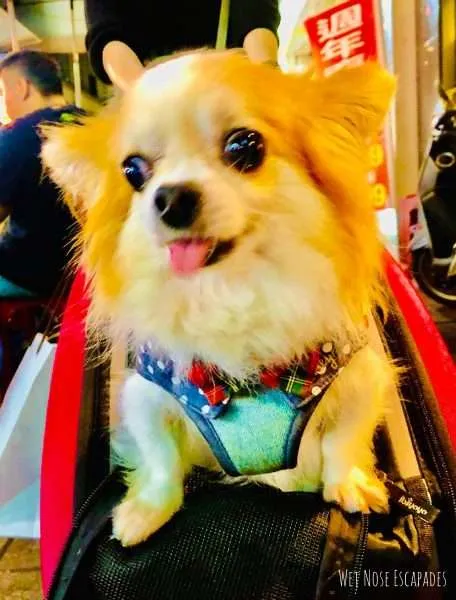 Now, is that something that anyone should be offended by? 
If someone finds joy in being a "dog mom" or "dog dad," WHY NOT let them call themselves whatever they want? As we all know, there are many ways to be a "parent" to someone, and it doesn't necessarily have to be biological or solely human. They may not have given birth to their "furbaby," but they still look after them, care for them, and most importantly, love them like a real family member. 
10 Reasons Why You Should NOT Crate Your Dog
Google the definition of "parent," and this is what you GET: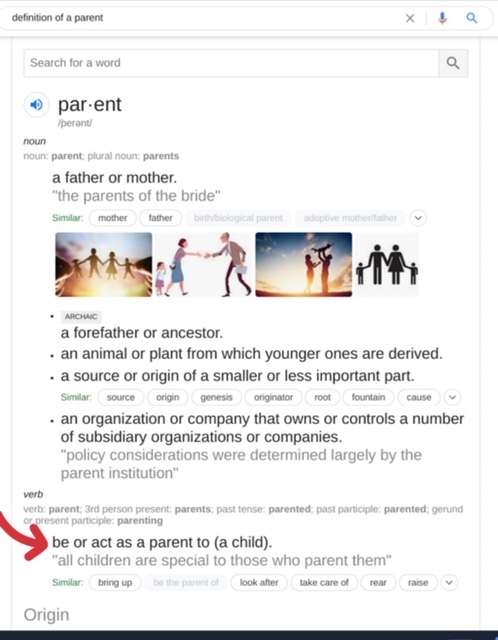 Source: Google
Instead of thinking that these "dog parents" are unfairly stealing your "parent" title or suffering from some psychological disorder, you should see it as a positive step towards animal rights and welfare, in which our world desperately needs. It's completely natural to love another human being (especially one you gave birth to), but it takes a much BIGGER heart to show compassion for animals and love them like your own child.  
The Truth about Dogs & Crates: 6 Crate Misconceptions Debunked
If you have both human children AND dogs/cats, you either believe 1) pets are "just" pets, meaning they are indisputably inferior to your child OR 2) your dogs and/or cats are just as important as your child. Sadly, the "superior" human, "inferior" animal mentality sets up an unhealthy relationship that often ignites animal abuse. Therefore, when you teach your child to respect and love dogs and cats as EQUALS (e.g. irreplaceable precious family members), you are teaching them a valuable lesson that progressively shapes the future generation on humane treatment of animals. It helps battle the harsh realities of animal cruelty that exist even in nations where people call their dogs "babies." Simply put, calling dogs "baby" is an acknowledgment that dogs are not "just dogs" – they are valued family members who deserve better.   
ARF, so should you call your dog "baby"? The decision is up to YOU! No one should judge.
And to our unforgettable Croatian host, my human is NOT lying to me. I will always be her baby.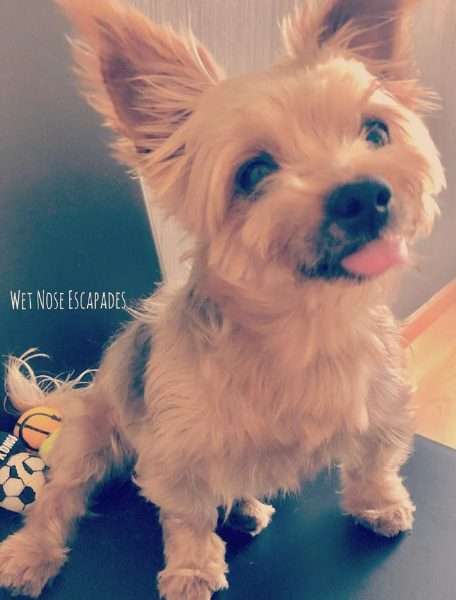 WOOF, do you have other reasons why you call your dog "baby"? BARK at me! Don't forget to subscribe to my YouTube Channel: Wet Nose Escapades by Roger Wellington!
Markin' it up,
Roger Wellington a.k.a. The Doob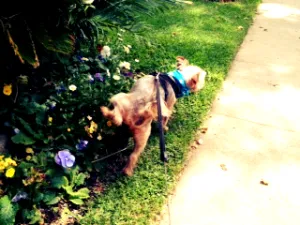 Like my post on "Why it's OK to Call Your Dog Baby"? Share it!