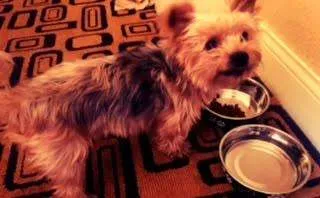 Hallo again, escapaders! Although traditional German food consists of lots of meat (seriously, think sausage!), vegetarianism (or really veganism) is on the rise in the country's capital city of Berlin. If you've been thinking of trying out the vegetarian or vegan diet whether for ethical or health reasons, you have the perfect opportunity to do so when visiting Berlin with its myriad of vegetarian restaurants along with vegan options at carnivore restaurants. Going vegetarian or vegan has never been easier! Cutting out the meat for a meal or two is a remarkable way to balance out your hearty traditional German meals of meat, meat, and more meat. Although health benefits of complete elimination of animal products may be debatable and controversial, a vegan diet is an ethical choice to support animal rights and the environment. And yet, reducing meat consumption and animal products to a certain extent may be beneficial as long as you properly plan out your meals in order to meet the suggested intake of nutrients, especially ensuring that you are getting your protein, B12, iron, and calcium elsewhere. Even if you have zero interest in ever becoming vegetarian or vegan, giving these dishes a try in Berlin is practically as authentic and local as going to a beer hall or garden. Believe it, it's the real deal – lots of Berlinians are vegans! With so many vegetarian and vegan options to choose from, Berlin is a true paradise for those who want to reduce or eliminate meat from their diet. But the best part has yet to come…guess what? Are you looking for cheap vegetarian or vegan food? CHEAP meals are plentiful so don't worry if you're on a budget! Here are my 5 favorite vegetarian/vegan eats well under 10 € (cheap, cheap, cheap!) that are super duper tasty along with suggested places to mark it up before or afterwards in the cosmopolitan city of Berlin:
#1 FBI New York Vegan Burger at Lily Burger & Steaks
Arrrfff! I've never been a fan of deep-fried food, but this flavorful deep-fried vegan patty melted with vegan cheese is an astonishing delight with a sweet kick. It's lightly breaded outside and slightly mushy inside. The buns are crunchy and soft at the same time. It's served with a pickle, small salad, and a few corn kernels. Just don't expect this vegan burger to taste anything like a beef burger, but appreciate its awesome distinctive character. Extra points: Lily Burger & Steaks has a vegan option for every single beef burger on the menu so let's give the cows a break!
Roam: Let's Mark! 
Take a pre/post meal walk to my oh-so-beloved plaza, the Alexanderplatz! It's only less than 1 mile walk to this nearby busy public square with a variety of shops, food stands, and interactive live shows. Experience the liveliness of the city here!
#2 Vegan Massaman Curry at Mamman Garküche
Sawatdee-krap! Oops, I'm not in Thailand. But it's easy to deceive myself with this sweet and savory coconut-based Thai curry slowly cooked with sweet potato, veggies, and tofu. It's served with ground peanuts, fresh greens, and a small scoop of white rice. Wooof! It feels like the rain suddenly stopped in Bangkok after getting off the MRT. This is one appetizing and filling dish. OKAY, snap out of it – back to Berlin again; hallo!
https://wetnoseescapades.com/best-places-barcelona/
Roam: Let's Mark! 
Take a memorable pre/post meal stroll to Friedrichshain – Explore the fun and hip street of Simon-Dach-Straße with its many trendy restaurants, bars, and cafes with outdoor seating. Did I already say HIP? That is THE word to describe this neighborhood! Keep walking until you hit the East Side Gallery of the Berlin Wall; stroll along the historical wall that previously divided the city and became an inevitable part of the country's contemporary history. You'll also see the photo-worthy Oberbaumbrücke (bridge below) and the calming waters of the Spree.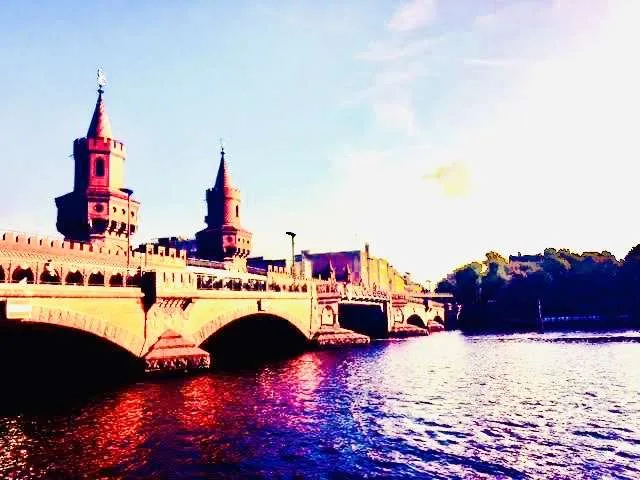 #3 Vegetarian Eggplant Plate at Dada Falafel 
Forget Thailand…let's hit up the Middle East! Berlin has numerous (really, TONS) Middle Eastern dining options so be a real local and have some authentic hummus that tastes just like homemade. Palatable grilled eggplant slices with rich hummus, olive oil, and heavenly tzatziki spread plus a colorful side salad. (Want to go vegan? Easy breezy – just skip the yogurt-based tzatziki.)
Dog Travel In Athens, Greece: A Yorkie travels to the ancient city
Roam: Let's Mark! 
Enjoy a pre/post meal walk to Memorial to the Murdered Jews – This is one touching and crazed experience. Walk 1.3 miles to the intriguing memorial dedicated to the Holocaust victims; the memorial will give you mixed feelings of great sadness, some darkness, immense fascination, and a tad bit of confusion.
#4 Veggie Doner Kebab at Mustafa's Gemüse Kebap 
Berlin is flooded with doner kebab stands for valid reasons – they're cheap, delicious, filling, and quick! Mustafa's Gemüse Kebap is no exception, but you can easily find fresh and yummy meatless version of the doner kebab in a pita pocket or wrap practically anywhere and they are made right there in front of you. (Again, skip the tzatziki if you want to go vegan.)
Healthy mind while traveling: 5 EASY ways to remain sane on the road (PART I)
Roam: Let's Mark! 
Take a 2.5 mile (50 minutes or so) pre/post meal stroll to to Tiergarten – Gee, this park is HUGE! I could be marking it up here for HOURS so you better devote lots of time to explore the river, pond, gardens, and monuments. Gosh, there's so much to discover; I gotta return to finish sniffing it out and marking it up.
#5 Falafel Sandwich at ANYWHERE!
Once again, I'm no fan of deep-fried foods, but falafels may be an exception. In Berlin, it's easy to find these lightly deep-fried ground chick pea balls that are crunchy, moist, and perfectly matched up with fresh veggies plus a splash of tzatziki. Everything is all wrapped in pita for one appetizing sandwich. (Again, for the very last time, skip the tzatziki to go vegan!)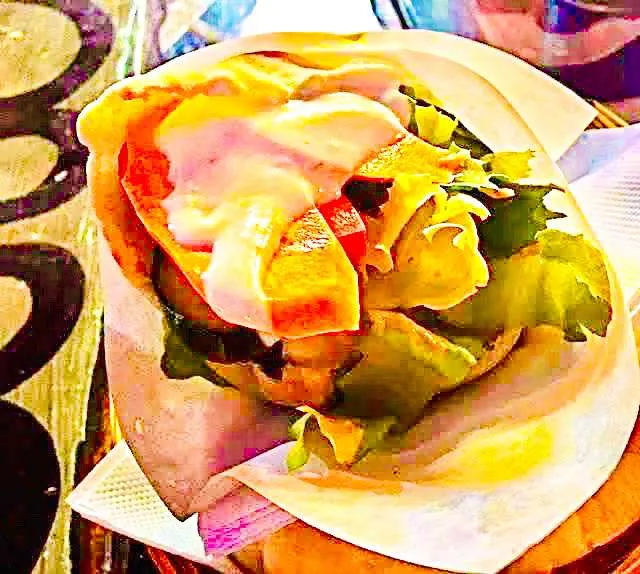 Flying with a Yorkie: 10+1 Tips on How to Travel with a Yorkie or Small Dog
Roam: Let's Mark! 
Take a pre/post meal walk to Lustgarten – I love this place! It's sooooo charismatic. It's like WOW. WOAH. WOOF. Another WOOF. Something worth barking about for once! A historical park built in the 16th Century on Museum Island, Lustgarten is home to the breathtaking Berlin Cathedral (pictured below). Perhaps you should bring your falafel sandwich here for a little picnic and people or dog watching.
Hope you enjoy all my favorite CHEAP vegetarian/vegan eats and places to mark in Berlin! Sniff out where else I've been HERE.
Markin' it up,
Roger Wellington a.k.a. The Doob
—
Like my  post? PIN IT!