ARF, ARF! Is that your dog barking inside the crate, again? Do you want to stop your dog from barking in the crate?
First Posted 8/25/20, Last Updated 7/17/23
First bark first, you must understand that barking is a form of communication for dogs. Humans speak, dogs bark. It's that simple. While you may find it annoying, barking is natural for dogs. Barking dogs are merely trying to get attention – think, why else would YOU speak? So, the question is WHY? Why is your dog seeking attention? What does he want? Keep sniffing below for the possibilities (or shall I bark, PAWsibilities)!
*Please note that this post contains affiliate links, and at no obligation or additional cost to you, my humans and I earn a small commission if you make a purchase. If you love the work that we do, you can show your support by making a purchase through an affiliate link. Proceeds will go towards helping homeless dogs (and cats) along with improving the lives of the neglected and abused.
9 Reasons Why Your Dog is Barking Inside the Crate: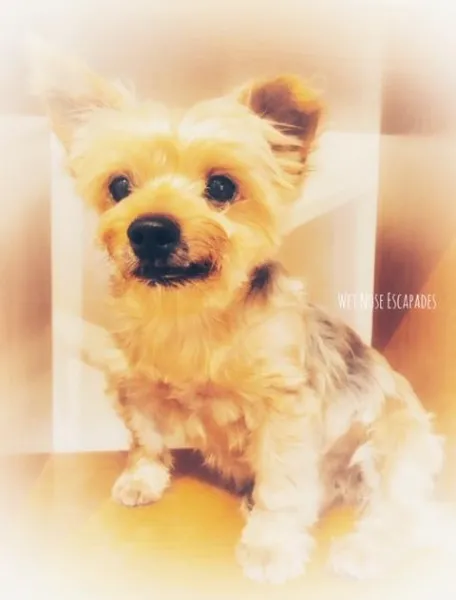 #1 They need more time to adjust
If you just started crate training your dog, you should expect your dog to bark inside the crate. It takes time for your dog to feel comfortable and at ease. Ease your dog's way in by leaving the door wide open and tossing in a few treats and toys to lure him to sniff it out and investigate on his own. Be sure to praise him every time he goes in. After 2-3 days of letting him voluntarily go in and out, you can try locking the door for 5-10 minutes each time and slowly increase the time each day.
The idea is to transform the "cage" into a haven for your dog, a bedroom he can call his own. To accomplish the objective, you need to invest proper time and training into creating a safe environment for your dog. Be realistic – it's not going to happen overnight but may take 3-4 months for your dog to feel fully comfortable being in solitary confinement. However, problems (oops, I mean PAWblems) arise when your dog is forced into the crate for excessive hours way too soon without a proper transitioning period.
#2 They're being crated for way too long
Dogs should not be crated or caged for more than 8 hours TOTAL a day before it crosses the line into animal cruelty, and it's still a long time even at 8 hours. If you're planning to crate your dog while at work for 8 hours and again overnight for another 8 hours, your dog is spending DOUBLE the time inside the crate that's humanely allowed. 
To make matters worse, your dog's crate time tends to increase as you start crating your dog. Why? Because you will then find other reasons and excuses to crate your dog, like doing a "quick" workout at the gym or making a "quick" grocery run.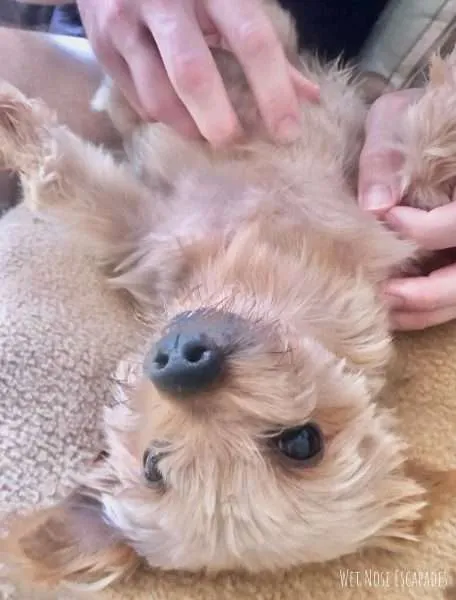 To curb your dog's barking inside the crate, you must reduce his crate time to a more tolerable, humane interval. Again, 8 hours a day TOPS is the maximum time a dog should be crated, whether you want to break it down to small intervals or do it for 8 hours straight.
#3 They hear something outside of the crate
Blessed with robust ears, dogs can hear at frequencies significantly higher than humans, making them ARF-mazing security guards. Hence, they are often misused (and mistreated) as guard dogs left outside the backyard (despite the fact that the best guard dogs live inside the house, untethered and uncaged).
Any-HOWL, your dog may start barking inside the crate if he hears something you may not. To avoid this from happening, be sure to place the crate in a quiet area away from street traffic, like a bedroom that's not facing the street.
#4 They want to be FREE
Whether you're trying to crate your dog overnight long-term or solely for potty training purposes, chances are your dog isn't feeling comfortable inside the crate. Or at least, yet. GRR, who wants to be locked up in a cage? I'm sure you don't. Don't fool yourself – a "crate" is solely a fancy word for a "cage." There is no difference; a crate IS a cage. If you're crating your dog, you are caging your dog.
Confined (and tethered) dogs bark constantly because they simply want to be FREE. No matter how crates are justified to benefit dogs, crate training is created for pure human convenience (and human convenience only), NOT the dog. Crate training is a popular potty training technique founded on the basis that dogs do not soil where they sleep. Hence, crates must be small enough; if it's too big, the dog will eliminate himself on one side of it.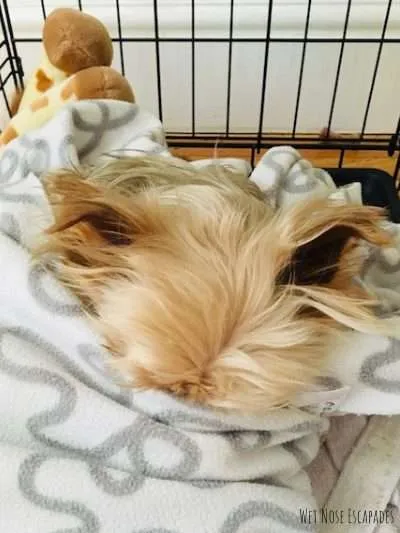 Even if you've trained your dog to "love" his crate through positive affiliation (e.g. food, treats, toys, verbal praise, etc.), you should NOT believe that your dog actually loves his crate. Seriously, get real!
REAL BARKS: I am NOT against using crates to create a "safe place" for your dog as long as the door remains wide open! Your dog should be free to come and go as he pleases.
#5 They need to RELIEVE themselves
When nature calls, your dog can only "hold it" for so long. Therefore, your dog may bark in the crate to tell you he needs to relieve himself. Bark Translation: "LET ME OUT NOW!" As the saying goes: When you gotta go, you GOTTA go. Again, crate training is based on human convenience – basically whenever it's convenient for YOU to take your dog out to potty. What if someone tells YOU when you can pee or poop? Sounds completely inhumane, if you ask me.
Not to bark, it's also cruel and unreasonable to expect your dog to "hold it" for more than 8 hours. One of the biggest problems (or PAWblems) with crating your dog daily is that the total hours spent can quickly cross the line into animal cruelty. For instance, 8 hours total can easily become 10 or even 12, which is a very long time for a dog to stay inside a crate.
The #1 reason crate training is so popular (I mean, PAWpular) is that it is, indeed, the easiest way for HUMANS to potty train a dog. This is due to the dog's instinct to relieve themselves away from the area where they sleep and eat. Again, crates have to be small enough where dogs would "hold it" as long as possible since they do not want to soil their beds. Dogs love you so much that they're willing to do anything for your satisfaction, including holding their waste until it is physiologically impossible.
BUT seriously, just think about this concept for a minute.
You're locking up a family member (who loves you unconditionally) because this is the most convenient way for YOU to control his bladder and bowel movement? You're forcing him to "hold it" until it's convenient for you to take him out? Certainly, there are more humane ways to potty train a dog!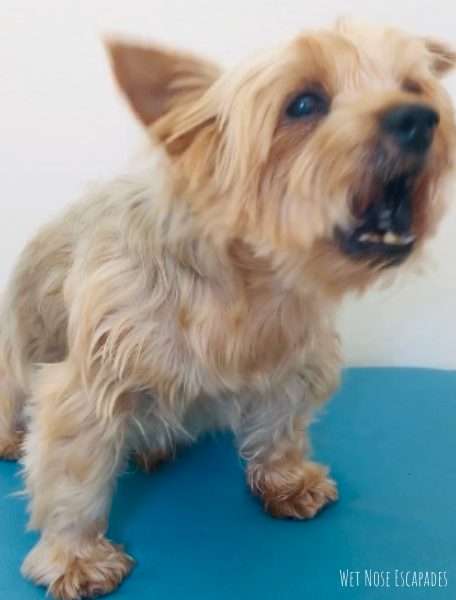 Learn how to potty train your dog the RIGHT way – WITHOUT the use of crates. If you are adamant about crate training, please allow your dog to relieve himself before entering the crate and provide potty breaks at least every 6-8 hours. 
#6 They want FOOD
Are you late to feed your dog? Even 10 minutes late makes a huge difference! Although they may not have a clock, dogs have their own way of telling time. They know exactly when it's time for food, walk, play, and sleep. If you regularly crate your dog, please make sure he gets enough to eat before being crated longer than 4-6 hours. As dogs thrive on routines, establish a daily schedule for meals, walks/potty break, and crate time.
If you want your dog to stop barking in the crate, one sure way is to satisfy his belly. The rule of claw is NEVER to crate your dog when he's hungry. Can you imagine getting locked up for hours when you're hungry? You'd be pissed. Dog or human – it's just inherently wrong. Once you can check the requirements of food and potty breaks off the list, your dog is more likely to rest in his crate.
#7 They are LONELY (and just want to BE WITH YOU)
Ever wonder why dogs are called the most loyal beings on Earth? Your dog loves YOU unconditionally and wants to be wherever you are! If you ought to crate your dog, please put the crate as close to your bed as possible.
Sharing a bed with your dog is a deep bonding experience for you and your dog. With benefits of security, warmth, and comfort, sleeping with your dog is a WIN-WIN situation for you and your dog. I love snuggling up to my humans (well, whenever I FEEL like it). I can't imagine NOT being able to sleep on the bed.
If you don't allow your dog to sleep with you, you are truly depriving yourself and your dog of a deeper bond, security, and comfort. Give it a shot! If you're a germaphobe, you shouldn't have gotten a dog in the first place. BUT, an easy fix is to sleep under the sheets while your dog sleeps on top. In case you're wondering, dogs can feel emotions like humans.
It saddens me to know that millions of doggies in the world who are forced to sleep outside or tethered indefinitely, often in extreme temperatures and harsh living conditions.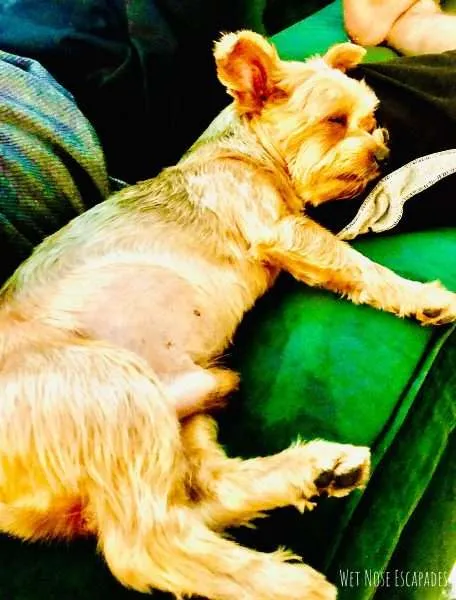 #8 They are BORED (or still have a lot of energy)
Whether you have a big or small dog, you'll need to exercise him accordingly before putting him in a crate. Bigger dogs obviously have more energy than small dogs and will need to exhaust more energy before settling down. Take a minute to imagine yourself locked up in a closet or small room for more than several hours every single day. Wouldn't it drive you crazy?
If being locked up in a cage doesn't drive your dog crazy, it WILL surely bore your dog. Sure, you can help by giving chews, stuffed Kongs, and toys to keep him busy, but ultimately, those can get old before their crate "time" is up. If your dog goes through toys quickly, take him shopping at the pet store once a month and let his wet nose do the sniffing and choosing.
Despite the common belief that dogs are "den" animals and enjoy a private room of their own, I think it's safe to say that no dog enjoys being locked up in a cage or wants to be willingly locked up by someone else. Providing your dog with freedom and flexibility inside the house is imperative for your dog's mental well-being and physical health.
Can You Crate Train Your Older Dog? FIND OUT HERE!
#9 They are NOT ready to rest or sleep
Is your dog satisfied with his food, walks, and potty breaks? Any dissatisfaction will result in one antsy dog. In addition to getting his needs met, energy exhaustion is, once again, an important (or shall I bark, imPAWtant?) factor in helping your dog settle down into his crate. As the saying goes, a tired dog is a HAPPY dog.
If you regularly crate your dog, you must do your part by providing him with plenty of opportunities for exercise and playtime. Two daily walks should be the bare minimum. This will help your dog sleep better no matter where he is, either in a lonely crate or on your comfy King bed.
How to Stop Your Dog from Barking in the Crate
*The most effective and humane way to train your dog is through POSITIVE REINFORCEMENT. Ignore the barking and reward your dog with treats and/or verbal praise once barking stops. This teaches him that he will only be rewarded when he doesn't bark. Again, you must satisfy all his needs (exercise, potty break, playtime, and food) before putting him in the crate.
If he's still failing to stop, try the following:
*Place a thin blanket over the crate to signal sleepy time, but don't cover it entirely – you don't want to cut out ventilation or prevent your dog from seeing out.
*Play soothing music to comfort and relax your dog.
*Play white noise or turn on an air purifier to phase out any outside noise that can distract your dog, causing him to bark.
*Place the crate as close to you as possible (PAWsible), so your dog doesn't feel abandoned or alone. NEVER put the crate in the garage, laundry room, or outside the house.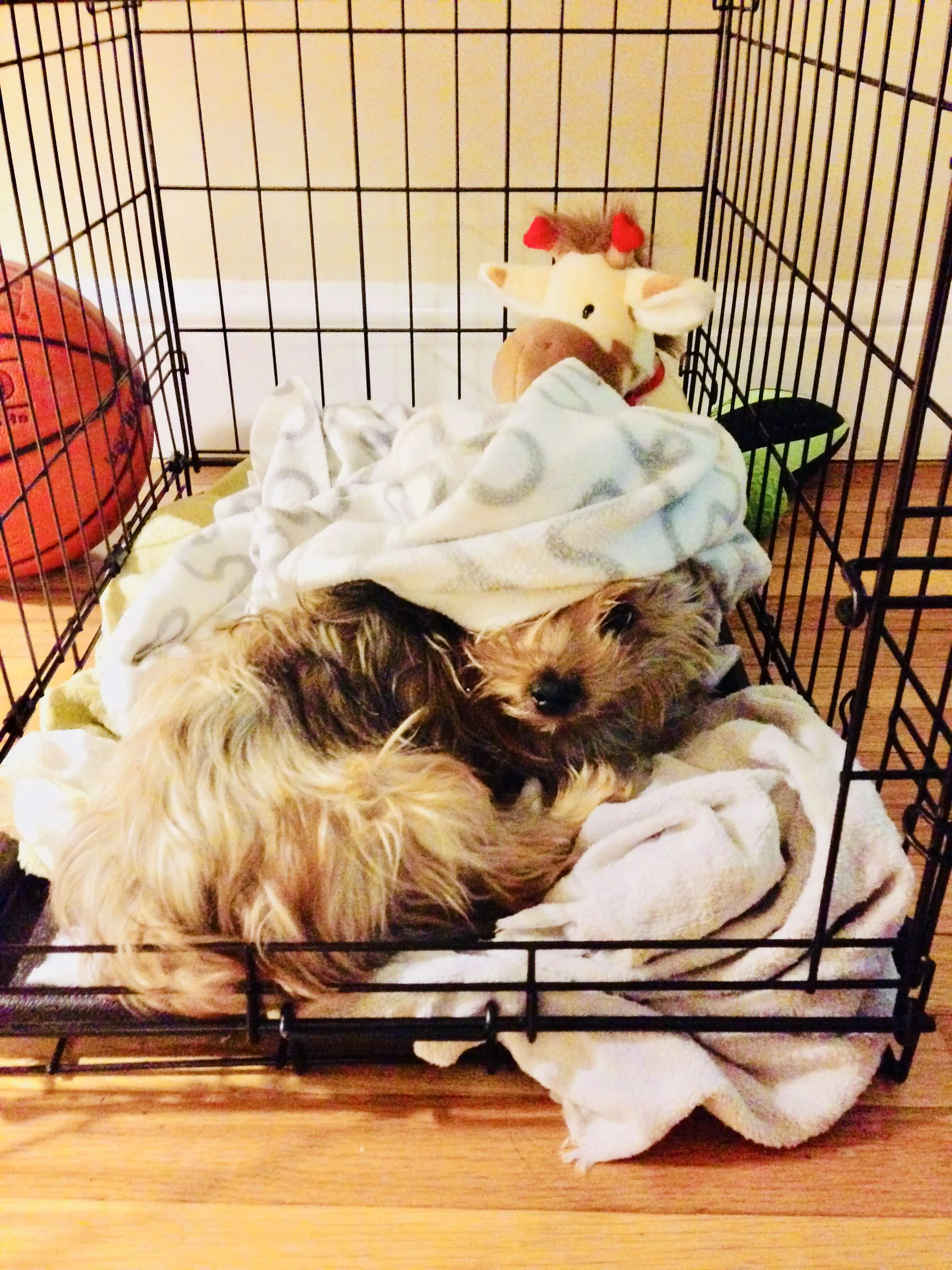 A BIG BARK NO, NO, NO
Do NOT punish your dog for barking in the crate.
ANIMAL ABUSE IS FOR COWARDS. No excuses! Please NEVER shake or kick the crate or hurt your dog in any way. Verbally scolding and physically hitting your dog are considered negative reinforcement, which is largely ineffective and outright abusive. What if someone slaps you on the face every single time you say a word? NOT cool, right? It's flat-out wrong. The more you verbally scold your dog, the louder he may bark because he probably thinks you're joining in. ARF-ter all, dogs are pack animals. Using negative reinforcement to stop your dog from barking doesn't solve the issue because it only makes your dog confused and afraid of you.
HERE'S A BETTER SOLUTION TO STOPPING YOUR DOG FROM BARKING IN THE CRATE…
First, you need to recognize what YOU are doing to your dog. You've locked him up (whether at the beginning of crate training or long-term) and assume he will be perfectly (or PAWfectly) fine with it. And yet, he responds by barking up a storm in the crate. My question to you is – how about NOT locking your dog up in the first place?
Asking how to stop your dog from barking in the crate is the equivalent of asking how to stop your child from crying while locked up in the closet? The only difference is animals are (unfairly) not held up to the same value as humans. Except for Sweden and Finland, crating or locking up your dog is NOT considered illegal. On the other PAW, locking your child up could get you in trouble with the law for child abuse. 
You can stop his crate barking by NOT locking up your dog. Just keep the crate UNLOCKED! Yes, dogs love having their safe places, but be realistic here – a wolf's den or a dog's safe place is never locked by someone else. If your dog is truly in a good home, he can find numerous safe places anywhere. Please allow them to have the freedom to walk around and pee/poop using a pee pad or fake lawn inside the house IN ADDITION to 2-4 walks/outdoor opportunities for relief and exercise.
Also, if you allow them to sleep in the same room as you (or better, on the same bed), I can bark with an upright tail that the barking will lessen or stop throughout the night as they feel safe and secure. Learn how to dog proof a room or area NOW!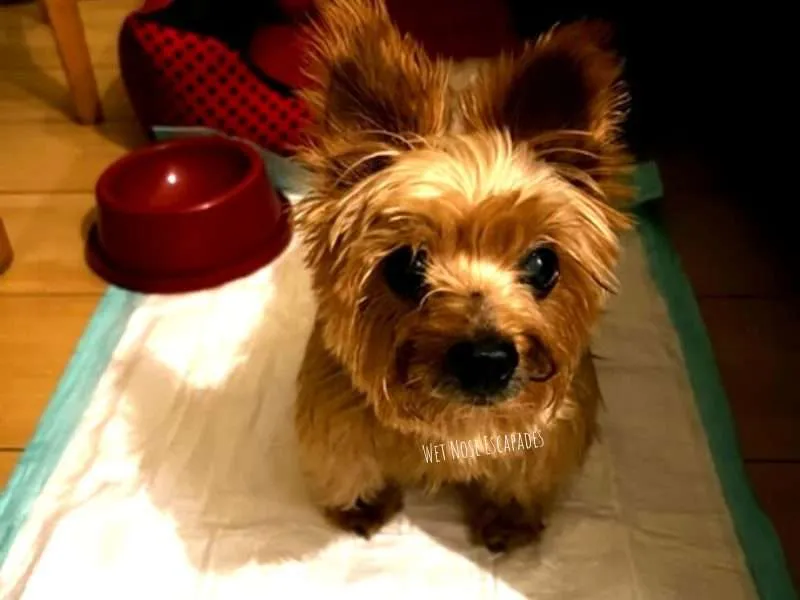 Instead of trying to stop your dog from barking in the crate, I urge you to stop crating your dog entirely. Or at least TRY! DO use the crate as his safe place, but always leave the door wide open! When he's finally free from the cage life FUR-ever, he'll bark less and less. The decision is YOURS!
Sniffing for more information on dogs and crates? Put a furry paw below:
10 Reasons NOT to Crate Your Dog
How to Potty Train Your Dog WITHOUT a Crate
Keeping a Dog Confined in One Room: Dos and Don'ts for Dog-Proofing a Room
Why Does Your Dog Keep Wanting to Go in the Crate? 7 Reasons Why Your Dog Refuses to Come Out
Do Dogs REALLY Love Their Crates: Dog Crate Misconceptions DEBUNKED
Why is Your Dog Barking in the Crate & How to STOP it
Keeping a Dog in a Cage All Day
Can You Crate Train an Older Dog?
How Long Can Yorkies Hold Their Pee?
Is it CRUEL to Crate a Dog at Night?
Want more dog care tips? Sniff me out HERE! Don't forget to subscribe to my YouTube Channel: Wet Nose Escapades by Roger Wellington.
Markin' it up,
Roger Wellington a.k.a. The Doob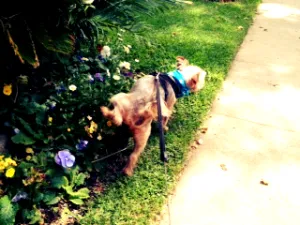 —
Like my post on Why Your Dog is Barking in the Crate + How to STOP IT? CLICK TO PIN!