ARRRFFF, looking for fun dog-friendly things to do in Alameda, California? Perk up your ears to this supaw special Bay Area post by my sidekick/little sis Miss Penny Rose.
-Markin' it up,
Roger Wellington a.k.a. The Doob
*Please note that this post contains affiliate links, and at no obligation or additional cost to you, my humans and I earn a small commission if you make a purchase. If you love the work that we do, you can show your support by making a purchase through an affiliate link. Proceeds will go towards feeding homeless dogs (and cats) along with improving the lives of the neglected and abused.
Posted 4/21/22
Arf, this is Penny Rose here (but remember, most humans call me Penny Gurrrrl – pronounced with many Rs)! My hairy tail is wagging to get a little more air time. For the last few months, my confidence has really grown, and I've been grumbling at Roger W. to let him know that I'm ready for more wet nose escapades! Yes, you sniffed that right – I do GRUMBLE! Anyhow, I got what I wanted and will be covering more NorCal/Bay Area territory. So, keep on sniffing me out below…
For those who aren't familiar with the Bay Area, Alameda is, PAWS DOWN, one of the best cities in the region – for both humans and dogs. Just east across from my hometown San Francisco near Oakland in the "East Bay," Alameda is a 6-mile-long by a mile wide island that used to be a peninsula (like San Francisco) – well, before the government turned it into one. Way back in 1869, this city even made history for being the arrival site of the first train via the First Transcontinental Railroad to reach the shores of San Francisco.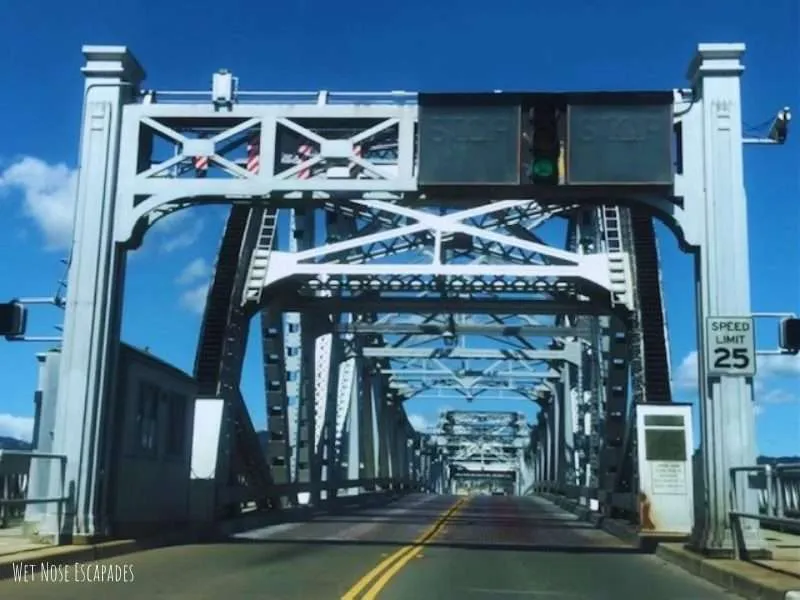 To get my paws out of the city of Alameda, I can hop on a ferry, drive through the Posey and Website Tubes, or cross one of the five drawbridges (four for cars and one for pedestrians). Although it's not exactly a nationally-recognized destination, Alameda is a pawtastic day trip (or half-day trip) for NorCal folks or San Francisco visitors who prefer a change of pace (and perhaps some sun). With a tiny pawpulation of under 80,000 humans, Alameda offers a small-town charm with easy access to the City by the Bay. ARF-ter taking a couple of deep investigative sniffs of the fire hydrants and clean streets of "The Island City," I quickly wagged my tail to report to Roger W. that Alameda is, indeed, supaw dog-friendly.
Sniff out Penny Gurl's list of 10 BEST Dog-Friendly Things to do in Alameda, California:
#1 Take the ferry
ARF, did I really just go to Alameda so I can hop on a ferry right back to San Francisco? No way! But, if you are coming from the city, a ferry ride is an easy and fun way to get to Alameda (and back). It's a quick 20-30 minute ride across the bay, and it's a small dog's game here. WOOF, small dogs (and small dogs only) can go along for the ride! Unless you have a trained service dog, only small dogs inside a fully-enclosed carrier that fit on your lap can board the ferry. Keep in your human mind that the carrier must be fully enclosed, which means you cannot transport your dog in a backpack. Dogs must technically remain inside the carrier throughout the entire journey, your small dog must also NOT pose a threat to passengers or crew members. Pet strollers that include a removable carrier that otherwise meets the rules (fully enclosed, can fit on your lap) are also allowed. Unfortunately, bigger dogs are prohibited from hopping on, even if you try to buy a ticket. GRRR (that's grumble, btw).
Ferry Terminals in Alameda:
215 Adelphian Way – Harbor Bay Route (daily service to and from Downtown San Francisco)
2990 Main St. – Oakland & Alameda Route (daily service to and from Downtown San Francisco), South San Francisco Route (weekday service to and from South San Francisco's Oyster Point), Alameda Short Hop (weekday service to and from Main Street Alameda), Chase Center Route (event and gameday service to and from Chase Center for Warriors home games), and Oracle Park Route (event and gameday service from Oracle Park for Giants home games).
**Just a bark of caution: Don't forget to always keep an eye out for symptoms of motion sickness in your dog. If your dog is prone to car sickness, it's best to discuss it with a veterinarian before taking your dog on a ferry.
#2 Explore Robert W. Crown Memorial State Beach
Eighth Street and Otis Drive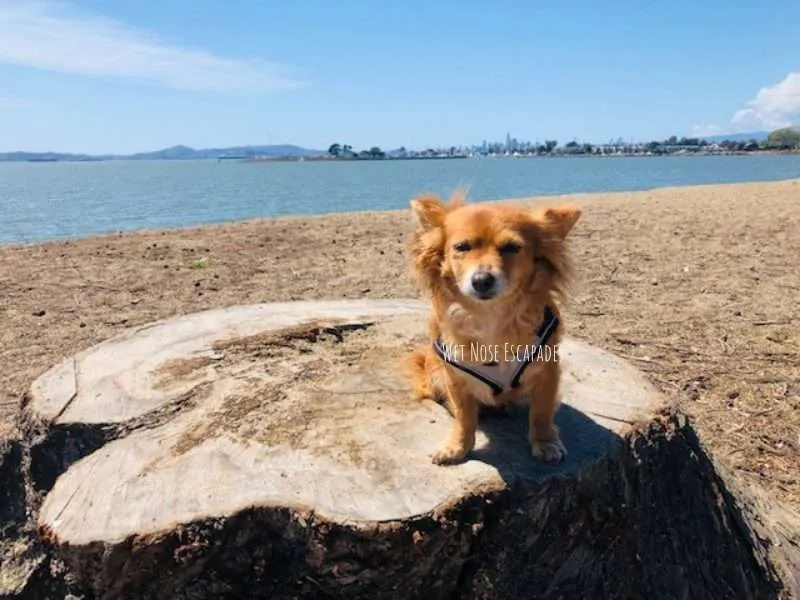 Named after State Assemblyman Robert W. Crown, this pawpular beach was historically a day trip destination for Bay Area residents and used to be called Alameda Beach before WWII. Although dogs are technically NOT allowed on the park's 2.5-mile beach, they are allowed on lawn areas and along the paved pathways. I love strutting my skinny legs on its scenic route and then relaxing my pretty paws on the grassy lawn for a picnic or barbeque with my humans. Near Crab Cove Visitor Center (1252 Mckay Avenue) are two dog parks: one for small dogs and another for larger dogs.
Currently, the dog fee to visit the state beach is $2 per dog (guide/service dogs are free). Dogs must be on a 6-foot-minimum leash and under control at all times. AWOOOO, don't forget to clean up after your dog!
#3 Wander around Downtown Alameda
Downtown Alameda is small, but undoubtedly exuberant with its distinctive charm and character. From Park Street to Webster Street, Downtown boasts hole in the wall restaurants, trendy eateries, ice cream shops, gift stores, antique stores, and boutiques. With many pawsome establishments welcoming your dog with open paws (e.g. restaurants with dog-friendly sidewalk patios and dog-friendly shops), Downtown is truly a marvelous place to spend an afternoon in Alameda.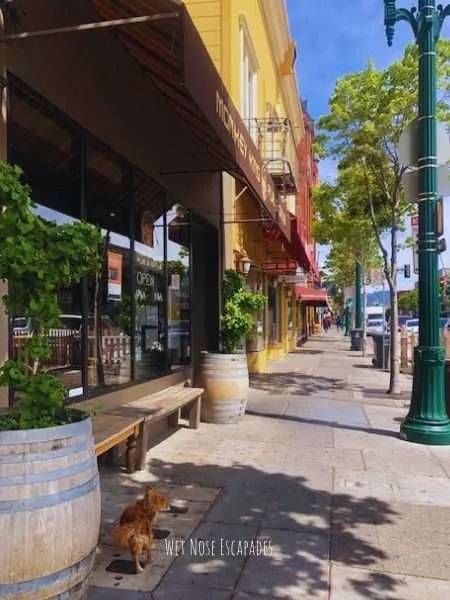 The best part about Downtown is that it's usually not supaw busy, making these vibrant streets pawfect for a stroll with your dog. If you're a history buff, you should do the self-guided walking tour featuring some of the city's architectural treasures, including the Old Post Office, Masonic Temple, and Alameda Theater.
#4 Look for Victorians
While sniffing out Alameda's historical treasures, you and your dog are likely to set paws across some lovely Victorian homes, in which the city has its own ARF-mazing collection of Painted Ladies. That's right – no need to go into congested San Francisco (my hometown) for some authentic Victorian architecture! Heck, there are only 4,000 Victorians on this tiny island.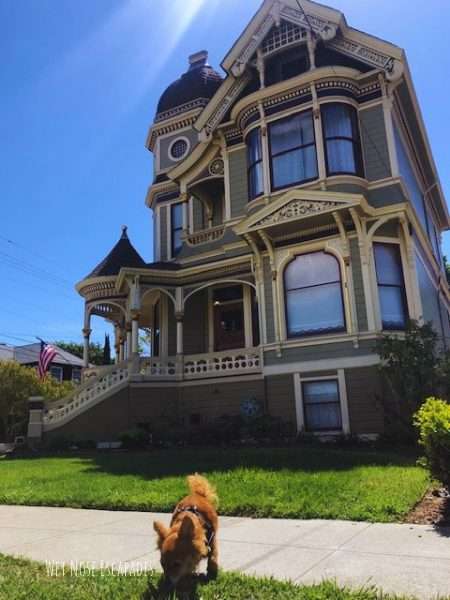 Alameda's most famous Victorian is the alluringly well-preserved 8-room Queen Anne mansion built in 1893 (2070 San Jose Avenue). Besides this Victorian celebrity, there are plenty of 19th-century Victorian homes to tilt your head! Here are a few starting points: Caroline Street and Santa Clara Avenue, Franklin Park, and Grand Street and Clinton Avenue (Alameda's Gold Coast).
#5 Rest your butt on the Clark Memorial Bench
2531 San Jose Ave Alameda
Time to rest my skinny furry legs in Alameda! There's no better spot to sit my furry buttocks in Alameda than the Clark Memorial Bench at Chochenyo Park, the city's first park. In 1920, a concrete bench was gifted by long-time Park Avenue resident Isabella Derby Clark, a strong supporter of animal welfare. The animal-lovin' bench was donated in honor of her husband and dedicated to all the innocent furry ones. Inscribed on the bench is the line "In Memory of My Dumb Friends," which is meant for all the furry ones who cannot speak and do not have a voice (not "stupid" friends as one would initially think). The legendary lead singer of The Doors Douglas "Jim" Morrison also frequented the bench as a student at Alameda High School.
#6 Check out the SF Skyline
OK, not gonna lie – as a furry San Franciscan who escaped the crazy street of the Tenderloin, I'll be the one to bark that city life is absolutely paw-bulous! Well, outside of the Tenderloin, that is. But San Franciscans who live in the San Francisco bubble miss out on the most ARF-mazing views of the city. ARF-ter all, you can't see the city when you're in it! When Roger W. lived in Manhattan, he also sniffed that the best views of the city are from Hoboken and Staten Island. That's where the East Bay comes in – WOOF, setting your furry paws just south or west of Alameda will give you a multi-million dollar, unobstructed panoramic view of San Francisco and the Bay Bridge.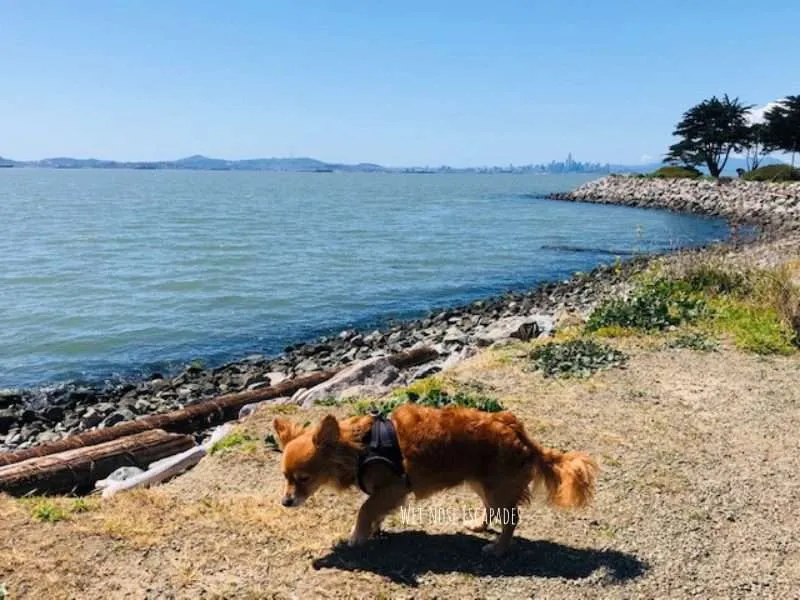 Where I like to leave my alpha marks and tilt my head to jaw-droppin' views of San Francisco:
Shoreline Park – Bay Farm Island (Mecartney Rd & Adelphian Rd)
Ballena Bay – Ballena Blvd
Crown Memorial State Beach – 8th St & Otis Dr
#7 Sniff and SHOP
For such a small city, Alameda sure has a lot of shopping grounds covered! In addition to the boutiques in Downtown, there are several outdoor shopping centers where dogs are welcome to walk alongside their humans.
South Shore Center (523 Mulberry St.) boasts a beautiful vast waterfront shopping complex with chain restaurants with dog-friendly outdoor patios (like Five Guys, Panera Bread, and Chipotle) AND dog-friendly stores like Ross Dress for Less, Big 5 Sporting Goods, and Old Navy. Not to bark, the wonderful nonprofit Friends of the Alameda Animal Shelter has a branch in South Shore (2228 South Shore Center). ARF yeah, Petco also has a location here, which means it's time to let the wet nose do the shopping!
Bridgeside Shopping Center (2531 Blanding Avenue) offers a dog-friendly grassy area facing the estuary with benches. It's a pawfect place to hang out with your dog while enjoying some Starbucks coffee or Baskin Robbins ice cream with relaxing views of the drawbridge. Although this is a small center, I can spend hours here once Roger W. and I lead our humans to Pet Food Express!
#8 Fill up your belly
Although I am not a furry international foodie like Roger W. YET, I still have my wet nose workin' hard to sniff out the BEST local food. When my humans first found me, I was underweight per the vet so let's just bark that I've been doing some major catching up. As you can imagine, dog-friendly eateries don't fall short in Alameda.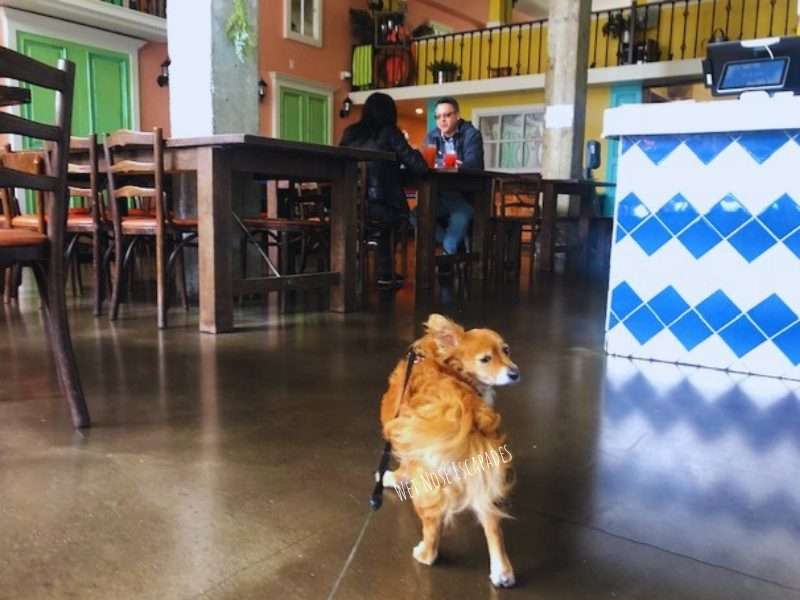 Sniff out some of my favorite ones here:
Cafe Jolie (1500 Webster St.) – A French American eatery with live music on the weekends and a dog-friendly patio.
Neptune (630 Central Ave.) – A supaw charming Southern restaurant in a modern setting with a spacious dog-friendly back patio.
Ole's Waffle Shop AND Wine & Waffles (1507 & 1505 Park St.) – Wine and waffles? What a sweet combo…kinda like my breed Papillon mixed with Dachshund! Both spots have ample dog-friendly seating and are owned by the same family. Next to the long-time neighborhood favorite Ole's Waffle Shop, Wine & Waffles is a pawtastic cozy wine bar with live music on Saturdays.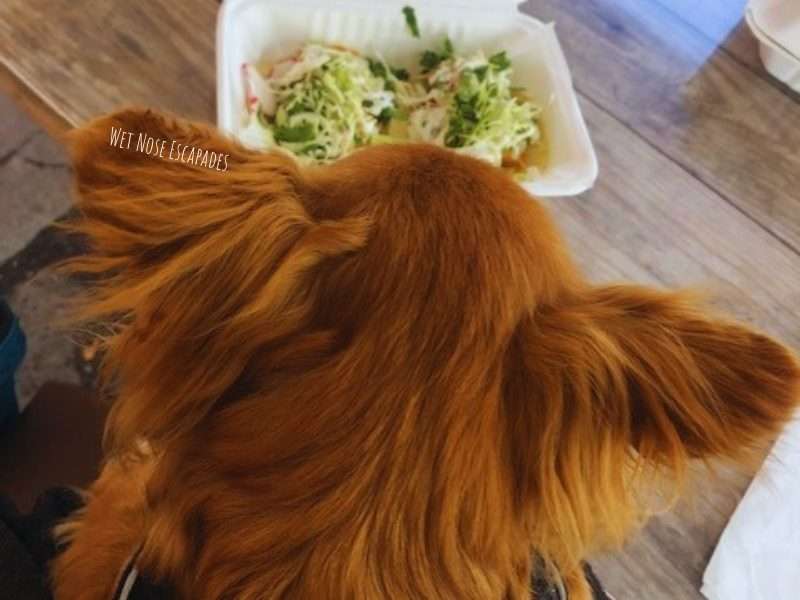 Cholita Linda (1337 Park St.) – Mmmm…mouthwatering tacos, from Al Pastor to Tofu! Although technically NOT dog-friendly (they do NOT have outdoor seating), my humans and I like to grab tacos to-go and chomp on them at the tables and benches just right around the corner.
*As dogs are pack animals who'd LOVE to experience meals with you, don't forget to pack a bag of treats, dog-safe food, bottled water, and to-go bowls for your dog! Don't make your dog feel left out.
#9 Drink up at Alameda Brewing Company
1716 Park St.
WOOF, it's time to drink up in Alameda and get those paws on some ice cold beers! Established in 2015, Alameda Brewing Company is THE spot to get a lick of some local craft brews. On a busy weekend, it can be DOGS GALORE here! ARF-my-DOG! My stylish rat tail wags for such a dog-lovin' staff and atmosphere. With a cute outdoor patio, this brewery welcomes furry patrons and provides water bowls (ARF, gotta keep your dog hydrated while you drink those cold beers). And, it's never unusual to see dogs welcome with open paws INSIDE as well. You can also bring outside food in from nearby Park St. establishments.
#10 Mingle with the furry Alamedans
WOOF, for a pawpulation of under 80,000, Alameda offers numerous dog-friendly parks and off-leash play areas. It's the best way to mingle with both human and furry Alamedans and East Bayers! Don't forget to clean up ARF-ter your dog.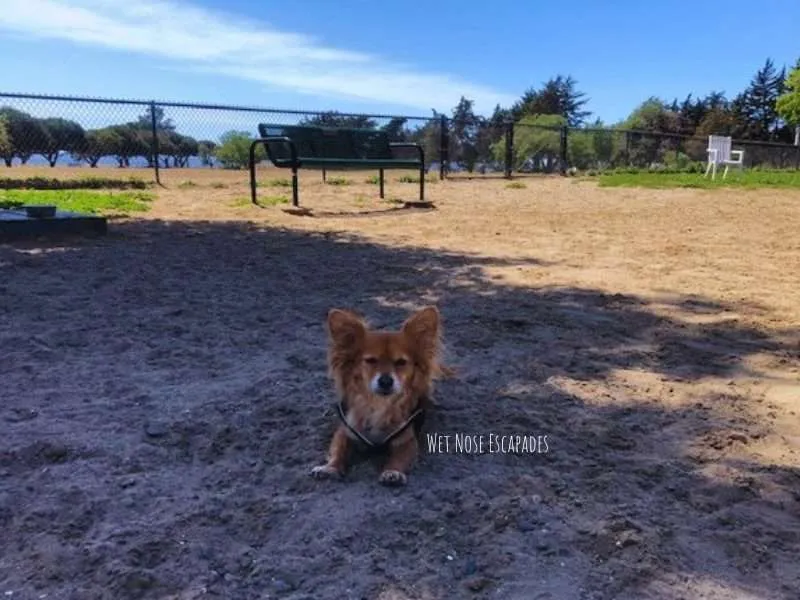 Enclosed Dog Parks:
Alameda Dog Park – Below Washington Park (1302 8th Street)
Main Street Linear Dog Park (2990 Main Street)
Dog-Friendly Parks:
Jean Sweeney Open Space Park (1925 Sherman Street)
Shoreline Park (Highway 61)
Lincoln Park (1450 High Street)
Krusi Park (900 Mound Street)
Chochenyo Park (2430 Encinal Avenue)
McKinley Park (2165 Buena Vista Avenue)
Franklin Park (1432 San Antonio Avenue)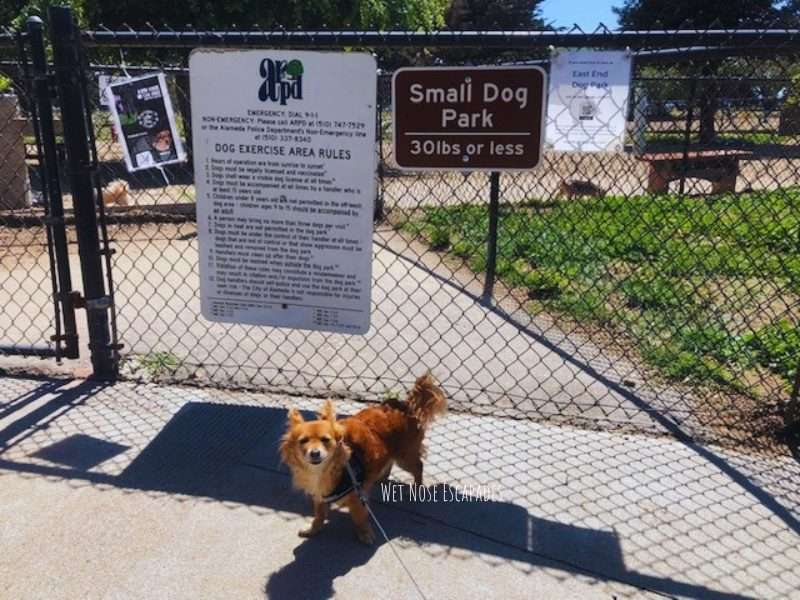 WOOF, hope you enjoy these dog-friendly things to do in Alameda! Be sure to share your experience with me and my crazy bossy brother Roger W. BARK AT US!
Don't forget to subscribe to the Wet Nose Escapades YouTube Channel for upcoming videos of me and Roger W. A Yorkie joined by a Papshund can only mean FUN! Rescues rock!
Rollin' it out,
Penny Rose a.k.a. Penny Gurl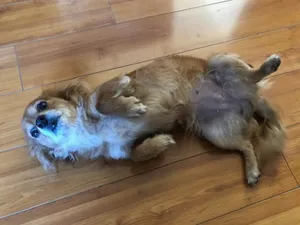 –
Like my post on "10 BEST Dog-Friendly Things to do in Alameda, CA"? CLICK TO PIN!