ARF, how dog-friendly is Jakarta, Indonesia? Resting on the stunning northwest coast of Java, Indonesia's ginormous, eclectic capital city is one intriguing destination with a rich blend of different cultures, including Malay, Javanese, Chinese, Arab, Indian, and European. WOOF, it sure sounds like a pawty! Although Indonesia isn't exactly a country that pops into mind when it comes to international dog travel, Jakarta is becoming dog-friendlier as more residents turn to dog guardianship, caring for strays, and even adopting them into their homes.
Despite the country's bad reputation in a high stray dog paw-pulation and prevalent dog meat trade (GRRR), many dog pawrents here really do love their dogs and treat them like real members of the family. Don't believe me? AWOOO, hear it firsthand from my pals Ichi and Hana, the two ARF-so-pretty doggies hailing from West Jakarta, and their sweet human, Chelsea!
Tell us a little bit about Ichi & Hana! (e.g. background, age, personality, who do they live with, etc. – whatever you'd like to share)
Henlo! Ichi is an 11-year-old Shih Tzu and Hana is a 7-year-old mini Dachshund. They were born in Jakarta. They live with our mum, dad, and three hooman sisters (including me, Chelsea)!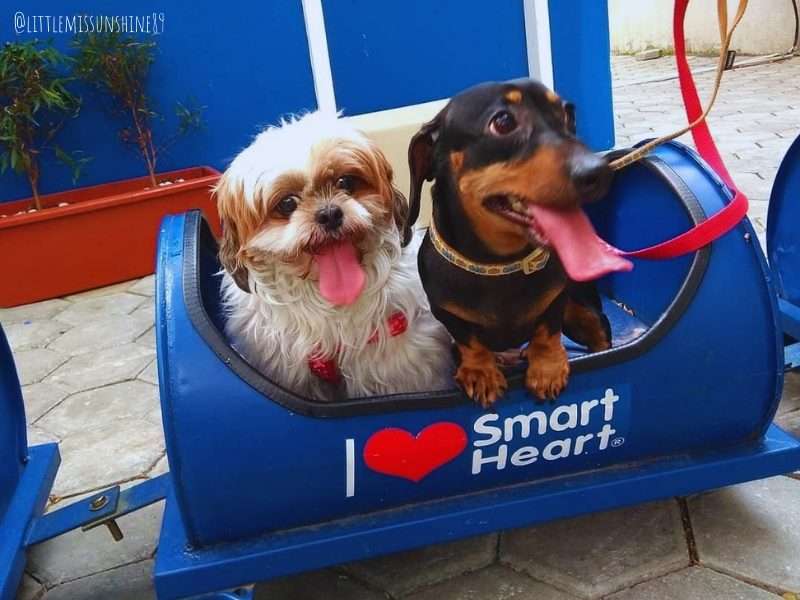 Ichi and Hana are sisters by heart since they have lived together for 7 years. But they have very different personalities. Ichi is a tsundere type – she acts like she doesn't care but actually really cares about us. On the other hand, Hana is very clingy and loves to be spoiled with affection.
What do you love most about them? What are their favorite things to do in the world?
I love everything about them! They are so bright and silly. They bring joy to our lives. They are like a little miss sunshine in our family. Ichi really loves walkies and hanging around listening to the children play and watching the pedestrians. Hana loves to eat and cuddle.
What do they hate the most?
They hate to take a bath! They always hide.
What are their favorite foods? Least favorite?
They love everything, especially meat! But they all have their own favorites. Hana likes to eat fruits, and Ichi likes to eat crackers. Their least favorite food is bananas.
Which part of Indonesia do you, Ichi, & Hana live in?
We live in West Jakarta.
What's the best part about having a dog in Indonesia? Biggest challenge?
The biggest challenge in having a dog in Indonesia is the weather. The sun can be so hot that we have to make sure that our dog is always refreshed, or it can be humid because of the rain. Also, if you don't have private transportation, it may be difficult to travel with your dogs here. Other than that, I think Indonesia already has many places where you can go with dogs and the other dog owners are really nice to each other.
Did you grow up with dogs? If not, how/when did you become a dog lover?
Yes, Ichi is my first dog – I got her when I was 12 years old. She has made me so in love with dogs that I've become a dog lover.
What are some of your favorite dog-friendly parks in Indonesia? (please provide specific parks)
Tribeca Park at the Central Park Mall – Dogs can go for walkies, and this park is often used for gathering with other dogs.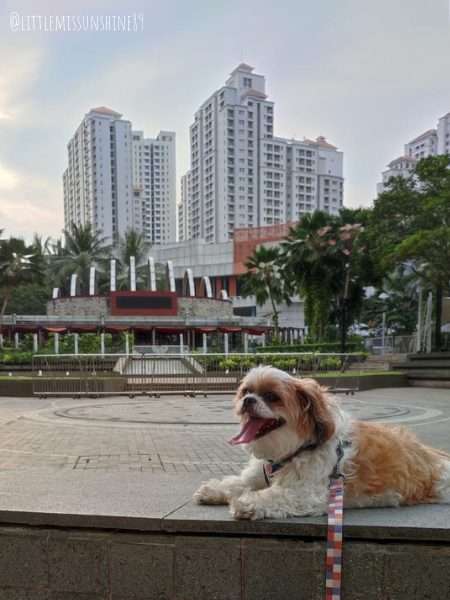 Pet Kingdom Alam Sutera – A quiet, big park with a pool for dogs.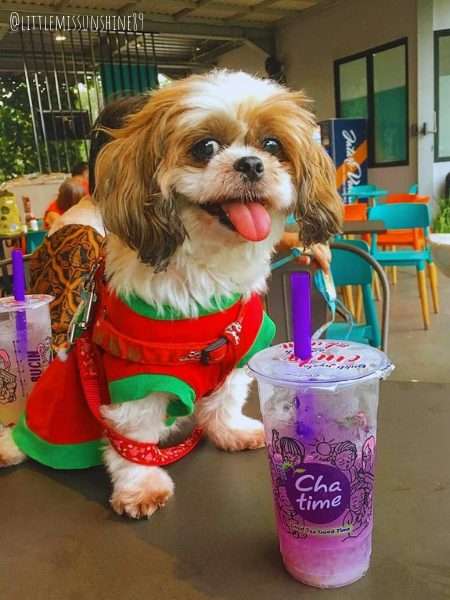 Como Park – A dog park with some restaurants and a café for humans.
What are some of your favorite dog-friendly restaurants in Indonesia, if any (please provide specific restaurants)? Are dogs only allowed to dine outside? Or do some places make an exception for indoor dining? If so, where?
There are several dog-friendly restaurants in Jakarta that we've visited.
We have been to Mayrahkee Cafe – they have a good ambiance, and the best part is they sell food for dogs to dine in with us. Outside the café, there's a sidewalk where we can walk our dogs.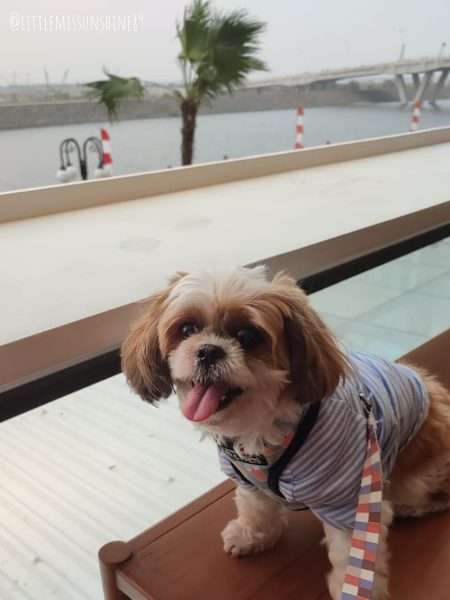 We also love C for Cupcakes and Coffee – they are the best in desserts and have a great decor where we can take a pic of our dogs.
At the Central Park Mall, there are some restaurants around the park like Bottlenose Shack, Bakerzin, etc. Most of them have two sections, inside and outside. Dogs aren't allowed to dine inside, but they still can be outside.
What are some dog-friendly tourist attractions in Indonesia (if any)? Any other local dog-friendly places that you'd like to share (e.g. beaches, trails, resorts, etc.)?
PIK Avenue Mall (Jakarta) and Paris Van Java Mall (Bandung) are dog-friendly malls, where we can walk our dogs inside.
Villa Gupondoro, Prive House (Bandung) and Ocean Queen Resort (Sukabumi) are dog-friendly resorts with great views, but we haven't been there.
I heard that we also can go trekking with our dogs at Gunung Pancar (Sentul).
If a visitor were to ask you for your TOP 5 things to do with a dog in Indonesia, what would you say?
Go walkies and play at the park or mall with your dog.
Eat at a dog-friendly cafe with your dog.
Have a staycation with your dog
Go sunbathing with your dog on the beach. When the weather is hot, it's nice to sunbathe here.
If you and your dogs like to go for an adventure, you should try trekking or hiking. Indonesia has many open nature places with beautiful scenery.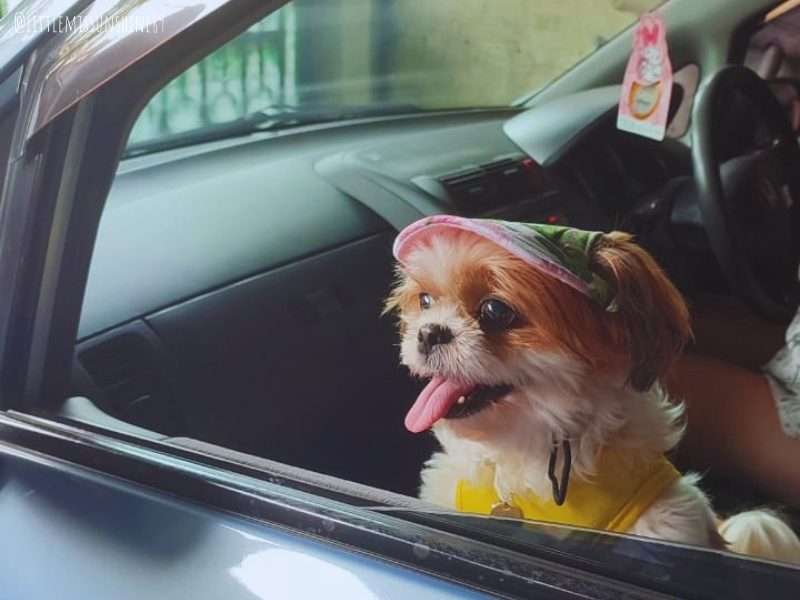 Overall, how would you describe the local people's attitudes towards dogs?
It depends. Ichi and Hana are small and friendly, people tend to like them while others can be afraid. They love to give Ichi and Hana a pet and watch them. But some people here don't like dogs because of their religion or are afraid of dogs.
How would you describe the overall stray situation in where you live? Have Ichi & Hana ever come across stray dogs? If so, how do they react?
In my area, there are a few strays around here. But I found that some people care about them by providing food and water. Yes, Ichi and Hana have met stray dogs a few times. They would just sniff each other and leave lol.
What are some of your favorite trips you've had with Ichi and Hana (e.g. road trips, air travel – if any)? How well do they travel?
We've taken them on short road trips, mostly to dog-friendly parks or pet parks. Ichi and Hana are very well-behaved in the car – they will even hold their pee/poo until arrival. For Ichi, she really likes the car ride and always looks out the window. But it may be uncomfortable for Hana – sometimes she hides behind me and shivers, so I rarely bring her anywhere.
Are dogs allowed on buses, subways, rideshares, taxis, etc.? If you have any memorable experience regarding taking Ichi & Hana onboard, please feel free to share!
Unfortunately, dogs are not allowed on public transportation. We can take a Grab or gojek (car or motorcycle), but it depends on the driver. It is better to chat with the driver beforehand if we bring them because some of the drivers may not like it.
Based on your personal knowledge, would you say that people tend to buy or adopt/rescue dogs in Indonesia? Do pet stores exist (where dogs and cats are sold)? Do you know how breeders are regulated?
I think people tend to buy dogs in Indonesia because there are many purebred dogs here. But nowadays, there are a few dog shelters that rescue many dogs and cats, so people start to adopt a dog rather than buy one. There are several pet stores in Indonesia where dogs, cats, and other pets are sold, but I think people tend to buy dogs from the breeder rather than the pet stores.
How close is the nearest veterinarian from your house? (e.g. in miles/km and driving time)
The nearest veterinarian from our house is about 3 km away. We need 10-15 minutes to get there.
Approximately how much is a standard examination/office visit at the local veterinarian?
It depends, but it is about Rp150.000,00 – Rp200.000,00 a visit (USD 10-15)
How would you rate/describe the quality of veterinary care in your area?
The quality is great – vets and nurses really care and are nice to dogs. They always give us an explanation about what happened to our dog and give a good treatment option. But for me, it's quite expensive.
How difficult is it to find dog-friendly housing in your area? Do you have to pay extra money?
It is not difficult to find dog-friendly housing here, we can own a pet freely. But if you search for a dog-friendly apartment, there are just a few apartments that would allow pets like a dog.
What is one thing you'd like to share with us about a dog's life in Indonesia?
Due to the weather, Indonesia can sometimes be a difficult place for dogs to live, especially for long hair dogs. We have to pay more attention to them so they're not getting heat stroke or a fungus (because of the humidity). Dog life in Indonesia may not be the best but nowadays, people care more about dogs and cats. Many people start to like dogs and cats – they offer some food and clean water to the strays, and even adopt them.
Why is Indonesia worth a visit? 🙂
Nowadays, there are so many dog-friendly places in Indonesia that are worth a visit. Cafés, restaurants, resorts, even open wide spaces where you can't find in other countries.
Would you recommend that dog parents visit Indonesia with their dogs?
I would recommend dog parents to visit Indonesia with dogs, especially if you and your dogs are adventurous and love to travel. There's a lot of activity we can do with our dogs here!
Thank you to Chelsea, Ichi, & Hana for this wonderful interview and sharing their dog-friendly Jakarta life with us! Can't get enough of Ichi & Hana? Sniff out & follow their Indonesian escapades on Instagram!
Wanna take your dog to Indonesia from the U.S.?
GRRR, not so fast! I wished I could venture to fabulous Jakarta to visit Ichi and Hana, BUT the reality is that getting your dog into Indonesia is not so easy. Due to some strict import requirements and mandatory quarantine, Indonesia is usually paws off for dog travelers. Not to bark, returning to the U.S. with your dog can be complicated due to Indonesia's classification as high-risk for rabies. However, if you are thinking of moving to Indonesia long-term with your dog, then keep on sniffing for the step-by-step process:
#1 Microchip – This is the standard 15-digit ISO microchip required for international dog travel. Not to bark, it's the best way to reunite a lost dog with his or her family.
#2 Rabies Vaccination and Certificate – Keep in mind that it must be an inactivated vaccine.
#3 Rabies Titer or FAVN blood test – This is to ensure rabies vaccinations provide sufficient antibody levels. The result must be of .5IU/ml or greater.
#4 Additional Vaccinations Required – Distemper, Hepatitis, Leptospirosis, Parvovirus (DHLP)
#5 Import Permit – Obtain a permit from the Department of Agriculture by providing your passport, copy of vet health certificate, and your dog's vaccination records. The permit is valid for 30 days and it takes 14 days to process once the application is submitted.
#6 Veterinary Health Certificate – Standard Form 7001, which must be issued 4-5 days before the flight. The certificate must state that your dog has no signs of Aujeszky's disease, Distemper, Rabies, Leishmaniasis, Leptospirosis and Tuberculosis.
The accredited veterinarian must sign off on the following:
"1. I have verified the presence of any microchips listed in box 21.
2. Rabies has not been reported within the area where the animals have lived for the last 6 (six) months.
3. The animals have resided in the United States for a period of not less than 6 (six) months preceding export.
4. The animals listed in box 21 were examined by me on this date, being within 5 days of departure, and found to be healthy and free from any clinical signs of rabies and infectious/contagious diseases of dogs and cats.
5. The animals listed in box 21 are at least 3 months old and have been vaccinated for rabies, as detailed below, using a killed vaccine."
For more info, put your furry paw HERE.
#7 USDA Endorsement – For U.S. travelers: the paperwork should be endorsed by your local APHIS Veterinary Services Office for 38 USD.
#8 Mandatory Quarantine – 14 days upon arrival
WOOF, hope you enjoy learning all about dog-friendly Jakarta! Don't forget to subscribe to my YouTube Channel: Wet Nose Escapades by Roger Wellington for fun dog travel videos!
Markin' it up,
Roger Wellington a.k.a. The Doob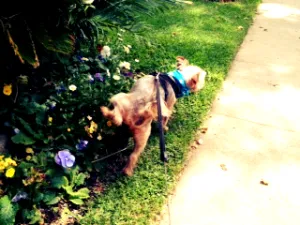 —
Like my post on "How Dog-Friendly is Jakarta, Indonesia? With Ichi the Shih Tzu and Hana the Dachshund"? CLICK TO PIN!