Zdravo again, escapaders! ARF, ARF – my upright rat tail is wagging uncontrollably for my new video showcasing all the FUN and crazy times I had as a small town Yorkie MAN in the medieval coastal town of Dubrovnik, Croatia (better known as the Pearl of the Adriatic). After setting my paws in this dog-friendly town twice (for three months each time), I feel like Dubrovnik is one of my many beloved homes away from home. As you can sniff out in the video, dog travel to Dubrovnik is easy peasy; from dog-friendly beaches to dog-friendly hikes, Dubrovnik is a beautiful, enchanting resort castle town for both you and your dog to explore!
Watch my video "Dog Travel to Dubrovnik, Croatia: Roger Wellington conquers the Pearl of the Adriatic" by perking up your ears and pressing PLAY with one furry paw (or greasy, if you're like me):
Video Highlights:
Alpha dog exploration of the Old City
Markup of MY hood, Lapad in Babin Kuk
My fabulous Chewbacca hair from 2017
The fascinating Mr. Mustache Cat from Lapad
Yorkie meditation to a million-dollar sunset view at Uvala Lapad Beach
Scary turbulent waves!!!
Chops-lickin' meals at HORIZONT, SHIZUKU, and LAPAD (check out all my favorite restaurants HERE)
My Dog Friendly Travel Score for Dubrovnik: 8/10
Dogs allowed at restaurants? Usually outdoor seating only, but occasionally inside (depending on staff)
Dogs allowed in public spaces? YES
Dogs allowed inside markets? NO
Dogs respected as companion animals? YES
High number of stray dogs? NO (many thanks to the wondrous Zarkovica Animal Shelter), but there are LOTS of stray and feral cats
Feeling inspired to travel with your precious dog to Dubrovnik? Use your wet nose to sniff out my TOP 10 recommended things to do with your dog HERE!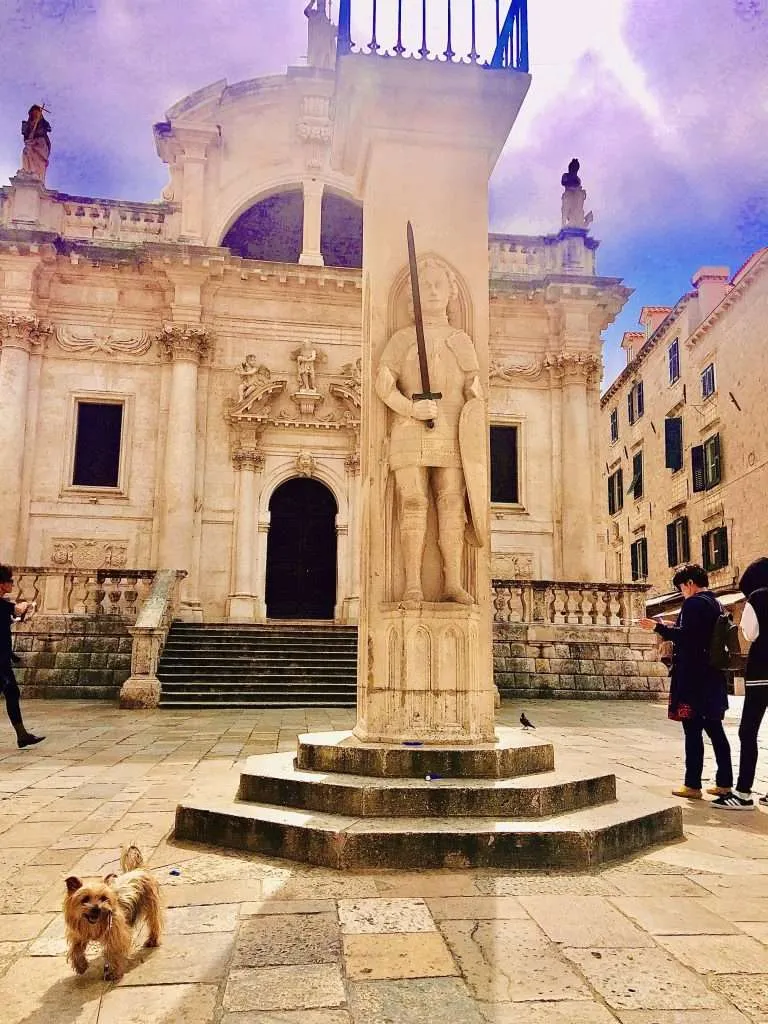 Traveling WITHOUT your Dog?
My pal Laura from A Piece of Travel has you covered with her fabulous recommendations geared towards humans. 🙂
Happy and healthy traveling! Set your paws on more marvelous destinations…
Markin' it up,
Roger Wellington a.k.a. The Doob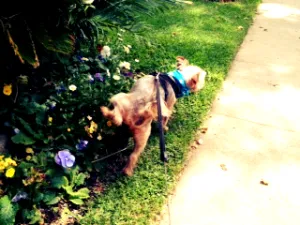 —
Like my post on "Dog Travel to Dubrovnik, Croatia"? PIN IT, PIN IT!