ARRRFF! After 3+ years on the road, I've become quite the expert dog traveler as I conquered different modes of transportation. From international flights to bay cruises, I've snored through them all and kept my nose super wet at the same time. Check out all the modes of transportation that I've set my greasy furry paws on!
So YOU wanna travel with your furry best friend? I'm happy to bark out my dog travel expert tips! Perk up your ears now.
Regardless of the mode of transportation, get your paws on the essentials for your fabulous traveling dog below:
Dog Travel Essentials (PART 1)
Dog Travel Essentials (PART 2)
And, don't forget to sniff out my step-by-step guide on How to Travel with Your Dog (on in-cabin flights)!
Happy and healthy traveling!
Markin' it up,
Roger Wellington a.k.a. The Doob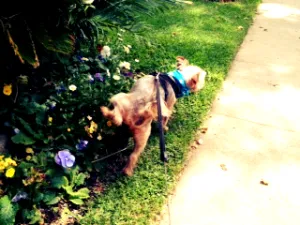 *Please note that this post contains affiliate links, and at no obligation or additional cost to you, we earn a small commission if you make a purchase. If you love the work that we do, you can show your support by making a purchase through an affiliate link. Proceeds will go towards feeding homeless dogs (and cats) along with improving the lives of the neglected and abused.
—
Like my video post on "How a dog traveler takes on all modes of transportation"? PIN IT!