How can dogs keep people busy indoors in coronavirus lockdown? Keep sniffing me out!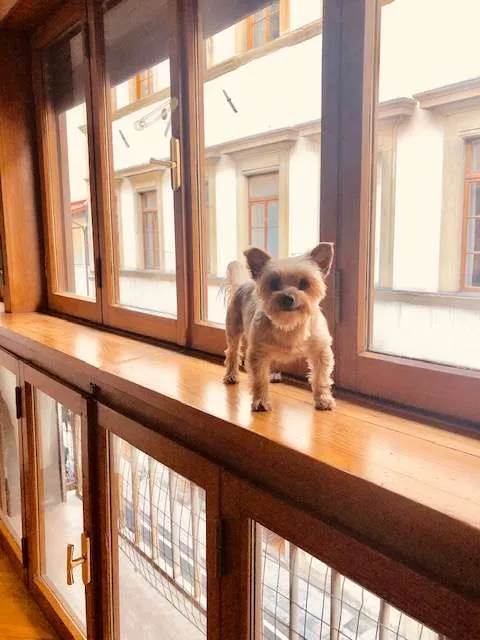 GRRRR, we are living in strange (and scary) times as coronavirus (COVID-19) has infected more than 410,000 people worldwide, as of March 24, 2020. With millions of people around the globe now living in government-mandated lockdowns to combat the spread of the virus, humans and dogs must tackle the new lifestyle of staying at home and social distancing. As an American dog living in Spain, I've been officially on a nationwide coronavirus lockdown since March 14, 2020. With my daily walks drastically shortened, I was struggling to find ways to keep myself AND my humans busy indoors. However, after my first 5 days of lockdown, I slowly got used to the new pace of things.
Watch my quick 2-minute video below to find out 8 ways dogs keep people busy INDOORS in coronavirus lockdown. #7 is a MUST!
Perk up your ears and hit play with your furry paw to watch "8 Ways Dogs Keep People Busy INDOORS (Coronavirus Lockdown)":
Spending time with a dog or cat during these stressful times can ease your fears and anxiety (and essentially, make you healthier).
Read 11 safety tips to take with your dog during a coronavirus (COVID-19) lockdown HERE! My first 5 days of lockdown as an American dog in Spain were not easy, but I did it! Find out how I managed to survive HERE…
And, please stay healthy and safe by following all safety precautions outlined by your local, state, and federal government. My prayers are with everyone during these tough times. I will continue to provide updates.
**The number of animals entering shelters is expected to skyrocket during these tough times. In the U.S. alone, shelters euthanize 1.5 million animals every year, but this number is likely to increase with the pandemic. If you can, please foster or donate to save lives! 
Markin' it up,
Roger Wellington a.k.a. The Doob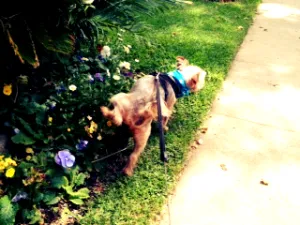 Like my post on "8 Ways Dogs Keep People Busy INDOORS (Coronavirus Lockdown)"? PIN IT!