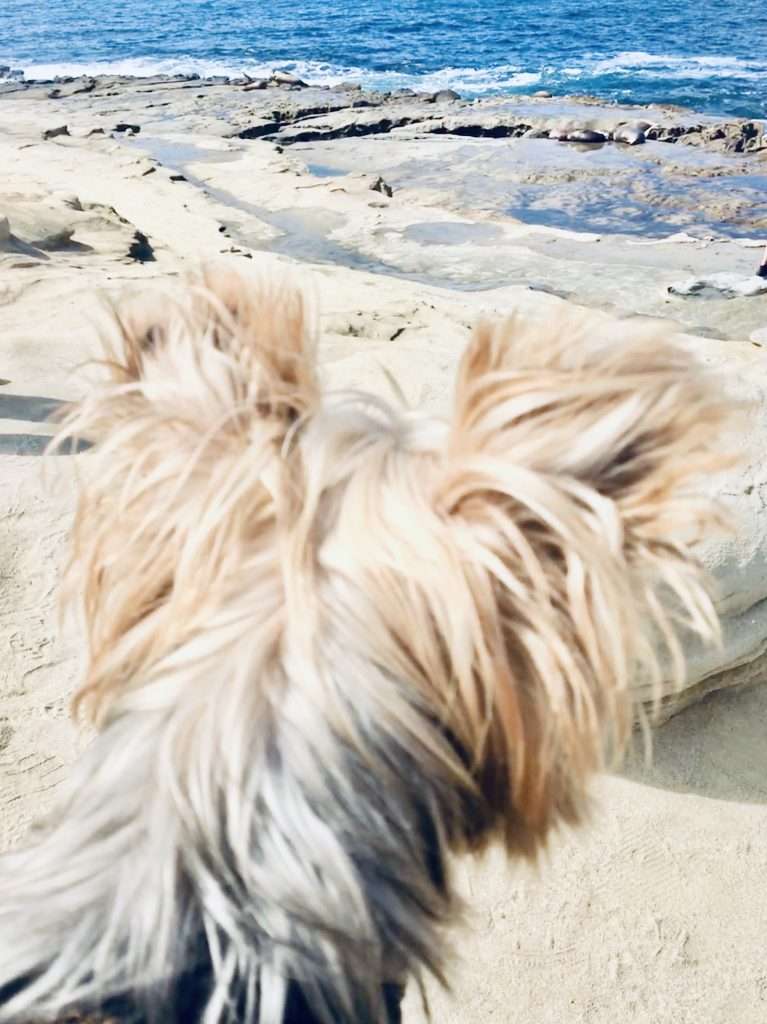 Helloooooo, escapaders! Thanks for staying tuned to PART II on how to keep a healthy mind while traveling. Keep on reading for more tips on maintaining your sanity on the road…
Healthy mind while traveling
TIP #1: REFLECT DAILY
What does "reflecting" mean? For me, I seize an undisturbed moment to myself and reflect on what I've accomplished for the day. I also think of ways I can improve myself along with goals for the next day. You can choose a different strategy, but the idea is to make a very peaceful and quiet moment yours. OWN IT. I usually do this in the evening as I lay my body to rest for the day. I answer the following questions during MY moment: 1) What have I learned today?, 2) What am I grateful for?, and 3) What would I like to improve on? Whether you have just checked into your hotel after a weary 12-hour flight or spent the entire day in awe at the Uffizi Gallery, daily reflection is a good way to come to peace with yourself. I never used to do this earlier on in my travels, and boy (or shall I say, DOG?), was I missing out! When I first started reflecting, I felt more calm, optimistic, and self-aware. Through daily reflection, long-term traveling has transformed into a magical journey of self-discovery.
Healthy mind while traveling
TIP
#2: EXERCISE DAILY
There isn't a single day that I don't go out for a walk. I may cut my walk time short on an extremely wet or hot day, but my tiny paws will still attempt a few steps. Yes, I do despise getting my precious paws and beautiful coat rained on, but I'll troop it out to get a scent of the daily news and pump my healthy yorkie heart. It's no secret that exercising is not only good for your body, but also your mind. Both humans and dogs gain tremendous physical and mental benefits from exercise; regular exercise increases the flow of oxygen to the brain, tones muscles, sheds pounds, relieves stress and anxiety, improves sleep, and stimulates the mind – among multitudinous advantages. I love starting my day with a morning walk as it never fails to put me in an energetic mood and positive mental state.  
Healthy mind while traveling
TIP
#3: BALANCE YOUR MEALS
Eating a well-balanced diet directly contributes to a healthier mind. Make sure you get plenty of fruit, veggies, whole grain, lean protein, and omega-3s (BRAIN food!) in your diet. For most, maintaining a healthy diet on the road is, indeed, the hardest part about traveling. It's difficult for a chops-lickin' traveling foodie like me who wants to take a lick of just about everything. I've flown all over the world to experience different cultures through food. I'm also adept in vacuuming scraps off the floor (with my strategic nose-mouth duo, that is). It's tough to stick with a healthy diet when you're enticed to wine and dine everyday. Food is such a vital part of any culture and it's unrealistic to not want to experience it, especially if your travel time is limited. The key here is to BALANCE as much as possible. For every "guilty pleasure" meal consumed, I order two consecutive healthy meals. With so many popular diets, there are a lot of conflicting opinions as to which diet is most effective. Nevertheless, I try to maintain a low-fat, low-sodium, low-carb, and low-sugar diet with organic ingredients and reduced meat intake. I also shy away from deep-fried foods unless it's a "MUST-TRY" circumstance. 
I honestly love eating out – I devour, dream, and write about mouthwatering food ALL THE TIME. BUT, in order to keep my little black nose wet and my yorkie tummy flat, I try to make at least one healthy meal a day when I'm on the road, usually breakfast. It doesn't have to be fancy, escapaders! You don't even have to put much thought into it. For instance, I love a bowl of oatmeal with fruit, which doesn't even require refrigeration or much preparation. Without access to a refrigerator, I would sniff for ingredients that aren't quick to perish at the market; I'd get down on four paws to assemble a small veggie sandwich with whole wheat bread, avocado, tomato, spinach or mixed greens, and mustard (or hummus). Any fruit will make a fantastic supplement to a meal. With access to a refrigerator, my options drastically expand; I'd get almond milk (if almond milk isn't available, then I opt for fat-free cow's milk or yogurt) to add to my bowl of cereal and may even blend a delicious fruit smoothie with milk. 
Healthy mind while traveling
TIP
#4: BE AN EARLY RISER
Sleeping early versus staying up late works miracles for your body. Just ask any early riser! You'll feel so refreshed – both physically and mentally when you sleep by 9 or 10 pm, wake up at 5 or 6 am, and are ready to take on the world when most people are just waking up. Sleeping early and rising early not only allows your body to have adequate rest (especially after a long day of travel or exploration), but it also makes you feel like you're getting a head start. You'll get some uninterrupted time to yourself so use it wisely. It will make you feel sharp, proactive, organized, optimistic, and in control of your day. I utilize the time to exercise, read, meditate, plan, and work – whatever suits my fancy. For me, I feel like I am able to gain clarity and purpose when getting some work done right before sunrise. While I may be enticed to experience nightlife in a new city, I save that for the weekend as an occasional "treat," if I choose to do so. For the most part, I strive to be an early riser for a bright start of my day.
Healthy mind while traveling
TIP
#5: WORK OUT YOUR MIND
On travel days, I sharpen my yorkie mind (and kill time) by challenging myself to sudoku while listening to brain-boosting classical music. Mind games and puzzles are phenomenal ways to stimulate your mind, improve cognitive abilities, and increase your intellect. Besides sudoku, countless mental exercises are available practically anywhere in the world – crossword puzzles, word searches, jigsaw puzzles, and mazes are among hundreds of options out there. You can even download them onto your smartphone for anytime access. Puzzles help the brain release dopamine when gaining breakthroughs and victories so it can surely cheer you up. They even work against the development of dementia and Alzheimer's. If you're not into these mind-boggling activities, perhaps you can simply treat yourself to a good book. Whatever mental exercise you choose, don't forget to turn on classical music for a soothing and positive cognitive effect. 
Healthy mind while traveling
TIP
#6: DISCONNECT FROM SOCIAL MEDIA 
As mentioned in Part I, extended solo adventures abroad can easily lead to loneliness. Hence, millions of solo travelers flock to social media to create a sense of a virtual community. While I maintain solid connections with friends and family (usually through texting and video calls), I fully disconnect from social media when I'm out and about. With the obsession of social media nowadays, people can never seem to put down their darn phones. Oftentimes, we feel compelled to share our latest and greatest moments with loved ones and complete strangers. I'm a true advocate of living in the moment and not subjecting myself to social media traps that make me feel like I have to post on IG or Snapchat every few hours. To combat the urge, I use social media automation and designate a time and place to do my sharing, ideally when I'm NOT out making my mark. Whenever you're out, LIVE and breathe in the moment; absorb every sight, scent, sound, taste, and sometimes even touch (especially, if you meet a friendly doggy). After all, you've traveled quite a distance to be there. Forget about what your friends are posting back home for a second. When you're able to clear your mind and be at peace with yourself for a few moments every day, you'll likely have a more positive outlook and state of mind. You may even start to take amazing pictures FOR YOURSELF only, and not to post for others to see.
Hope you enjoy all my tips on how to keep a healthy mind on the road! If you missed Part I, be sure to sniff it out HERE. Find out why mindfulness is a lifestyle, not a relaxation hack.
Markin' it up,
Roger Wellington a.k.a. The Doob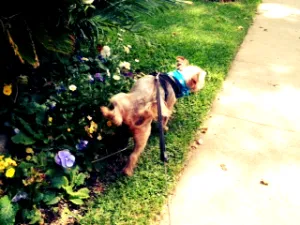 —-
Like my post? PIN IT!