WOOOOF! As a world escapader, I'll be the first to bark out that traveling the world is a phenomenal experience. Different cultures, customs, sights, languages, people, dogs, scent, and paw-lickin' good FOOD. I've learned (and devoured) soooo much AND met countless awesome dogs and humans in every single journey. However, long-term traveling can easily put a mental toll on any world escapader, even the most experienced ones (ahem, even me!). Humans (and dogs) have asked me how I manage to stay abroad for so long only to return to the States temporarily for domestic traveling. In short, how do I keep my cute nose wet AND little yorkie brain healthy on the road??? The psychological effects of long-term traveling are astounding. The unsettling feelings are real. As glamorous as my Instagram feed may seem, traveling long-term certainly has some down moments; it's easy to feel vulnerable and lonely at times when you are a stranger on a foreign land (it may be worse than being the lowest ranking wolf in the pack). As my four paws hop from country to country and city to city in the last 21 months (and still going), I've strategically sniffed out ways to keep my tail upright and mind saber-tooth sharp. Follow my paw prints and check out my 5 EASY ways to keep a healthy mind while traveling:
Healthy mind while traveling TIP #1: NORMALIZE THE SITUATION
Back home, traveling abroad long-term almost seems out of this world. Granted there is a growing number of digital nomads and wanderlusters out there, but the idea of traveling longer than the typical 2 or 3 consecutive weeks may still seem unimaginable, let alone 6 or 12 months on the road. Traveling is filled with uncertainties, and thus, the easiest way to stay sane while traveling is to normalize the situation by having some sort of a routine (or shall I call them "certainties"?). Both dogs and humans thrive on routines. While it may not be realistic to stick with the same routine every single day when you're on the road, there are certain things you can attempt on a daily basis to create the feeling of stability. As a wet nose escapader, I still take my morning and evening walks regardless of my current time zone or plans for the day. Right before bedtime, I brush my little yorkie teeth, wipe my dirty paws, and comb my envious silky hair. Check out my post here on how to incorporate a healthy routine while traveling long-term.
Healthy mind while traveling TIP #2: BE GRATEFUL
Again, traveling longer than 2 or 3 consecutive weeks is a foreign concept to most people in this world. ARF, traveling is, indeed, a privilege! Remember that and be grateful, escapaders. Whenever I feel burnt out from country hopping or exhausted from long travel days, I have to snap out of it and realize that I am actually living a privileged choice lifestyle. I may not have the riches of a billionaire, but I am attaining rich experiences and adding tremendous value to my wondrous yorkie life. Many humans (and dogs) in this world have never even left their home country or have the capacity to do so. It is imperative that we understand the advantageous position we are in. Wherever I set my paws on, I gain different insight and perspective; hence, I wholeheartedly embrace every opportunity to discover and learn with open paws.
Healthy mind while traveling TIP #3: MINGLE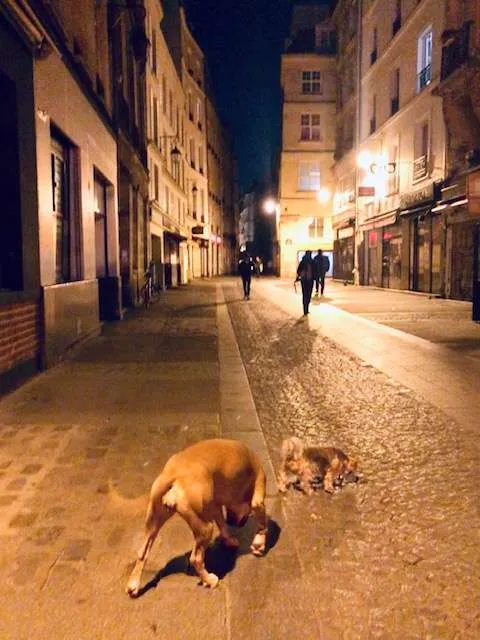 It can get lonely when you've been away from home for so long, especially if you're a solo traveler. The best way to combat the feeling of loneliness is to mingle with the community in every new destination. They can be locals, fellow travelers, and expats – humans, dogs, and even cats (especially if you're in Greece)! Even though the time spent can be limited as all travelers (including myself) come and go, the marvelous memories stay (yes, it sounds a bit cheesy coming from a real TOP DOG like me). I love sniffing and interacting with locals; that's my way of experiencing the culture, besides eating the local food, of course. Of all my countless escapades, the memories that always give me an open-mouth smiley face are the ones of people and dogs with whom I've crossed paths. Meeting new friends can make any foreign land feel like home. For me, home is always about relationships and friendships I've built throughout my speedy dog years. I've dined with the old and the young, sniffed four-legged pals in every country I've marked, and acquainted myself with different languages and customs. The experience is enough to keep my tail upright and wagging indefinitely. Don't be shy to initiate a conversation next time you're on a boat or train – you'll likely be delighted! Every single dog and human out there has a story to bark. It's up to your standing ears to listen and wet nose to sniff it out.
Healthy mind while traveling TIP #4: BE OPEN-MINDED
ARRRRRFFFF, I'm not going to bark out the same ol' Mark Twain quote that everyone knows (or should know, at least). Let's keep it short like my cute rat tail – if you're planning to travel (whether domestically or internationally), travel with an open mind. Don't be that obnoxious top dog traveler acting like you're above the local people. If that's the case, then you shouldn't even be traveling! Even as a TOP DOG myself, I understand that not every dog out there is like me. Recognize that you can learn from every single being out there; approach your new adventures with a tilting head and don't growl at others. Being educated is one thing, but having an open mind is EVERYTHING. Bottom line – don't put yourself or your country on a pedestal; you'll not only stay sane, but you'll also learn to embrace differences. When you arrive at each destination with an open mind and open heart, you're bound to gain more than you could ever imagine.
Healthy mind while traveling TIP #5: STAY LONGER
Traveling can easily exhaust our bodies and minds due to the constant physical movement and overwhelming uncertainties. It's a feeling that will surely lower your tail and shake up your body. The best way to combat this is to stay at every destination loooonger. Then, you won't feel compelled to see everything within those 48 or 72 hours. RELAX, escapaders! Take your time at each destination. I could have marked up many more countries if I wanted to go off of a checklist, but I have chosen quality over quantity. It's all about the experience. Of course, I admit that long-term traveling or extended stay is a luxury and I recognize that most people only have a certain amount of vacation hours each year. As a general rule, I stay at one destination for a minimum of 5 nights (the longer, the better) before hopping to my next. That way, I have adequate time to explore the city, incorporate my healthy routines, and get some work done without feeling stressed. I'd pant nonstop if I had to be on the move every 3-4 days. Investing the time to experience a single place beats getting a mere taste of several different places. Less movement means more stability. More stability generates less stress. And, less stress ultimately equates to more sanity.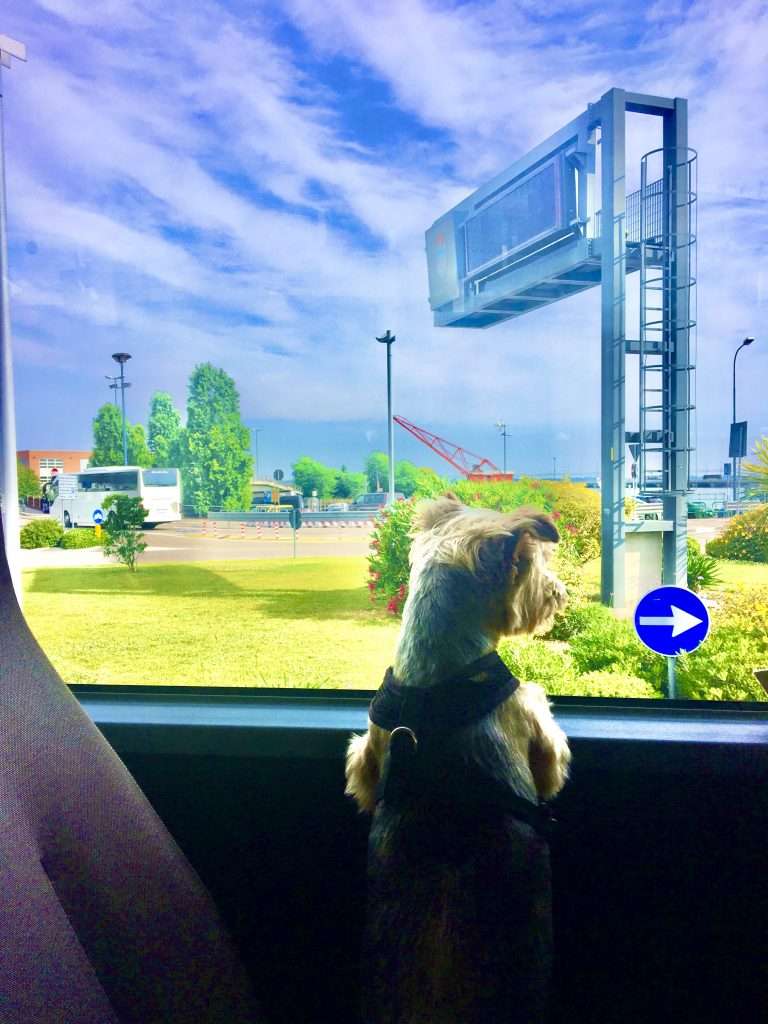 Sniff out more ways to keep a healthy mind while traveling in PART II! Keep those tails waggin' because I won't disappoint. Don't forget to check out 5 ways to connect with nature in any city.
Markin' it up,
Roger Wellington a.k.a. The Doob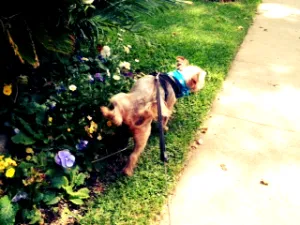 —
Like my post? PIN IT!