Arrrffff, healthy escapaders! We all know that being healthy while traveling is a challenge, but the good news is that there are many destinations that actually encourage a healthy eating culture and active lifestyle. Sniff out my 10 PICKS for healthy travel destinations:
#1 Healthy Destination: San Francisco, California (USA)
WooofHooo! I'm guilty for having a West Coast bias. What's healthy about "The City by the Bay"? This 7×7 walkable city boasts innovative restaurants that serve both organic and locally raised food, marvelous hiking trails, dog-friendly parks (yippeeee!), beautiful (although cold) beaches, a myriad of yoga and fitness facilities, top-of-the-line tap water, and (most notably) fresh air from the Pacific Ocean. A high percentage of its residents are young working (tech) professionals who are active and social; they are often seen grabbing brunch on Irving Street and running with their doggies at Golden Gate Park or Marina Green, which is my old stomping ground.
#2 Healthy Destination: Vienna, Austria
Ahhhh…the backdrop to the The Sound of Music is not only known for its magnificent classical music, but is also internationally recognized for its high quality of life. Rebuilt after World War II, Vienna is consistently acknowledged as the #1 most livable city in the world. There is no confusion as to why this city is a popular destination for healthy travelers: from splendid royal palaces to numerous lively plätze, Vienna has extremely clean streets, safe public transit, meticulously-maintained public spaces and parks, quality water, organic food, exceptional healthcare, and the list BARKS on.
#3 Healthy Destination: Melbourne, Australia
Melbourne is a world-class city with a world-class lifestyle. This cosmopolitan destination offers more than just cultural diversity and local ethnic food; from the Royal Botanic Gardens to Queens Park, Melbourne is known for its walkability (wooofhoooo!), breathtaking green spaces, stunning sea views, and spectacular bridges over the Yarra River, which are enough to keep you moving on your "holiday," as they call it. Oh yea, there's also excellent public healthcare if you accidentally injure your paw from all that walking.
#4 Healthy Destination: Zurich, Switzerland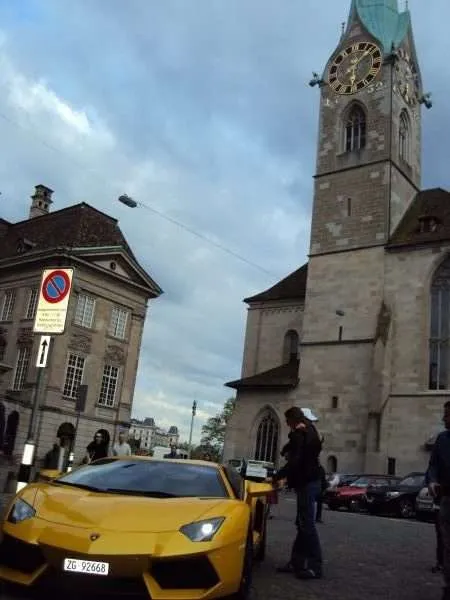 Another city that consistently tops the rankings for highest quality of life, Zurich is home to the oldest vegetarian restaurant in the world, Hiltl, which was founded in the early 20th Century. Today, healthy dining options are ubiquitous in the city. Other than its breathable air, nearly nonexistent crime, delicious tap water, and fine healthcare, the biggest city in Switzerland has an efficient public transit system that will force you to ditch the car and explore the city by train and paw. Also, we can't forget the Limmat River that flows into Lake Zurich and the famous Alps, which will keep you active with an abundance of outdoor activities.
#5 Healthy Destination: Honolulu, Hawaii (USA)
Aloha, escapaders! Hawaii's capital city, Honolulu, is more than just a destination for honeymooners: it's a fabulous place for healthy, active travelers. With such a laid back atmosphere, you feel relaxed (and healthier) upon arrival. You can swim, surf, snorkel, kayak, jet ski, parasail, or simply relax on any of the island's fabulous beaches. Don't like aquatic activities? Hike Diamond Head, explore Waikiki, mark up Downtown, or simply unwind with a spa day. It's a real city with lots to explore and numerous ways to relax. Don't forget to try some of the city's delicious fresh fish! YUM.
#6 Healthy Destination: Vancouver, B.C. (Canada)
With a goal to become the world's greenest city by 2020, Vancouver is all about healthy living: organic local food, green parks, clean air, green buildings, waste reduction – OKAY, you humans get the point! It's also super easy to stay active while exploring some of the city's main attractions. My favorites? English Bay, Granville Island, and Stanley Park will ensure that you exert some energy. Want a health-conscious dining experience? There are numerous restaurants serving healthy menus, including vegan, gluten-free and organic options.
#7 Healthy Destination: Okinawa, Japan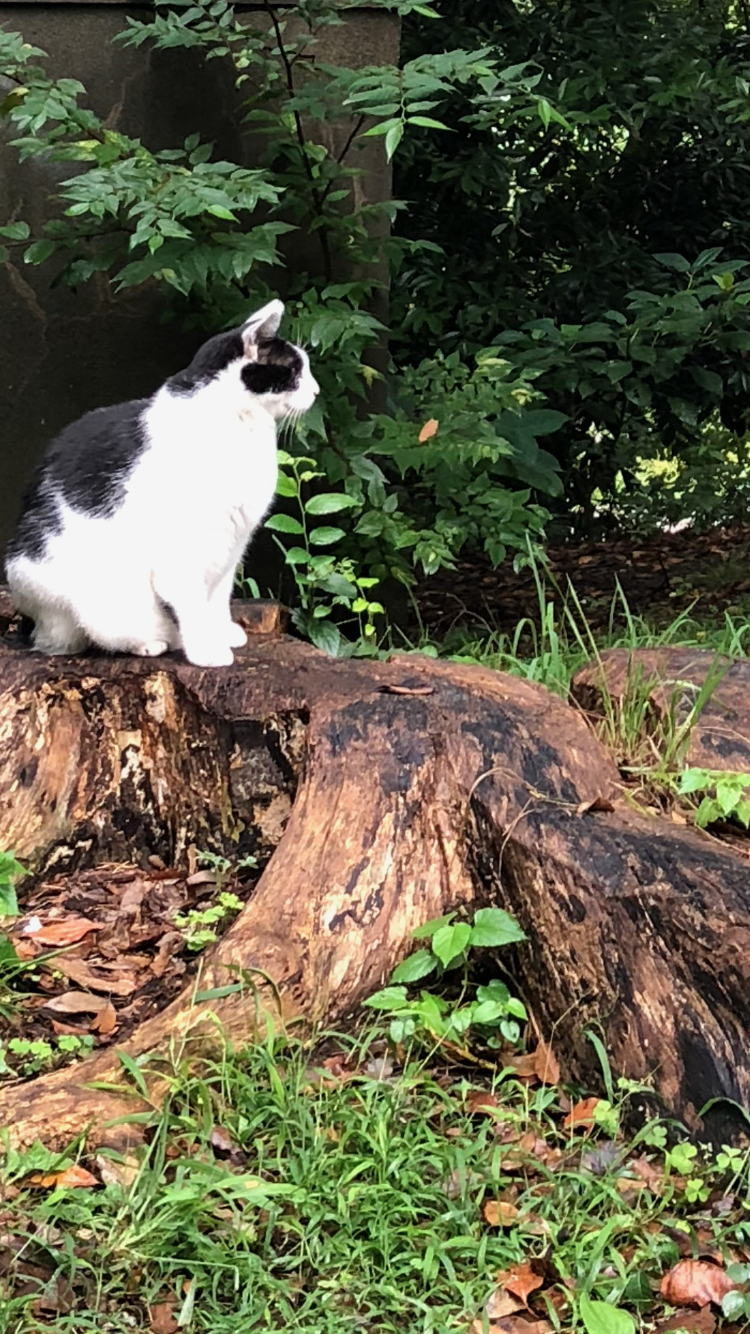 Konnichiwa, escapaders! Japan has one of the highest concentrations of centenarians in the world with the island of Okinawa being its famous poster child. The longevity of Okinawans is primarily attributed to their regular exercise routines and lean diet, which is based on vegetables (specifically purple sweet potatoes), fish, whole grains, and soy. Oh yea, and very little red meat. (Hmm, maybe it's time for me to cut down on my favorite beef jerky treats…) The Japanese also practice the concept of "Hara Hachi Bu," which means that you should only eat until you're 80% full; simply put, don't eat too much in one sitting! Hence, you'll be sure to pick up some healthy habits during your visit.
#8 Healthy Destination: La Fortuna, Costa Rica
With countless outdoor adventures to choose from, La Fortuna is an outdoor enthusiast's dream. There are plenty of activities that will make you pant in no time: ziplining in the rain forest, hiking in the Hanging Bridges Park, whitewater rafting in the nearby Balsa River, and horseback riding to La Fortuna Waterfalls are only some of the numerous activities to choose from. If you're not that adventurous, you can simply hike to the majestic Arenal Volcano, then relax in the mineral-rich hot springs, which are sourced from the aforementioned volcano. After you're done defining your body from all the dynamic activities, devour a "to-beg-for" traditional Costa Rican meal, which is a balanced dish that consists of meat, beans, rice, plantains, and greens. Mmmm mmm.
#9 Healthy Destination: Lisbon, Portugal
Wooooof! One of the oldest cities in the world, Lisbon is a hilly coastal European destination that offers clean air, drinkable water, delightful public parks, and scrumptious well-balanced meals. Come to Lisbon for the fresh catch of the day, which is beautifully complemented with olive oil and a lemon wedge, and served with potatoes and greens. Stay in shape by walking up and down the city's sprawling hills, which will easily build and further define your leg muscles.
#10 Healthy Destination: Berlin, Germany
Reducing meat consumption is practically effortless in Germany's capital thanks to the rising popularity of veganism in the city. Although it's debatable as to whether or not veganism is actually beneficial to our health (gotta take those B12 supplements), we can all agree that reducing one's meat consumption significantly decreases the risks of both cardiovascular disease and cancer. Berlin is THE place for raw vegetables and fruit, veggie doner kebabs, juice bars, and vegan burgers. In addition to healthy food options, there are also many opportunities to walk off calories: exploring the Berlin Wall, Tiergarten, and Lustgarten.
That's it, escapaders! Hope you enjoy my ten picks for healthy travel! Part II is up next. Want more healthy travel tips? Head over to my Healthy Travel Tips section! 
Markin' it up,
Roger Wellington a.k.a. The Doob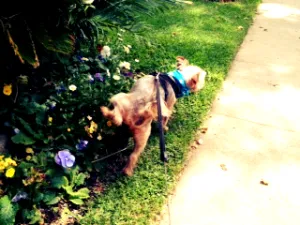 —
Like my post? PIN IT!