Wanna make sure your wedding won't be boring? Sniff out these MUST-KNOW tips from the two Wedding Doggies who know how to throw a good PAWTY (with or without dogs)!
Posted 4/22/23
Woof, it's Roger & Penny here a.k.a. Wedding Doggies. Whether you're planning a big or small wedding, we are here to help you plan a fun wedding. Like REALLY fun – a wedding to be barked about for years to come. After all, no one wants to sit through a boring wedding. Weddings are not only milestone events for brides and grooms, but also highly anticipated, not-to-be-missed social events for people who truly care about them. Here are 15 tips GUARANTEED to Make Your Wedding NOT Boring (but this is the deal: you must incorporate ALL of them together to ensure a tail-waggin', smiley open-mouth time).
#1 Set the tone (or theme)
Before your wedding day even arrives, there's a lot you can do to "set" the tone for the BIG day. If you want your guests come with the "right" energy (basically ready to get down and have a good time), you should ensure your invites set off that vibe. From the traditional paper invitation to a wedding website, it's easy to add little touches that create a "fun" vibe. If you have a theme, it's even better! Dogs (like us), Prohibition/20s, Disney, Halloween (and the list barks on) – themed weddings always bring excitement and enthusiasm in your guests.
Since we run the lives of our humans, it was no debate that they would have a dog-themed wedding with us as the PAWbulous stars. Without fail, our paw prints took over the wedding invitation and website – it was a hit!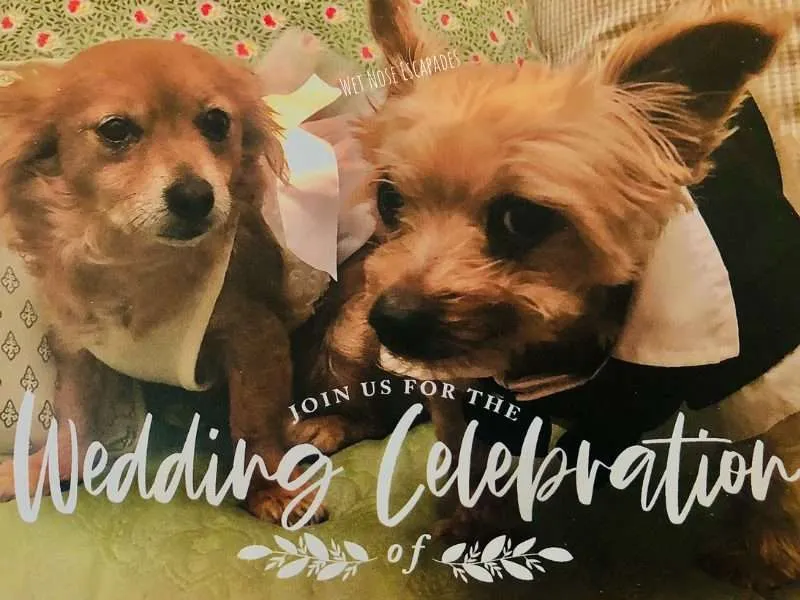 Even if you don't have a theme, you can still set an exciting or fun tone for your wedding on the invitation and website. Tell your guests what to expect and how to prepare for the event – should they wear comfy (yet classy) shoes to get their groove on all night? Should they Uber because the bar stays open ALL night?
#2 Open bar is a MUST
That leads us to the second tip guaranteed to make your wedding NOT boring, which is to have an open bar. ALL NIGHT. No questions asked. Unless you know most guests aren't drinkers, there's no acceptable reason not to have an open bar at your wedding. While money is a huge factor at weddings, not providing an open bar is generally frowned upon (and should be carefully considered). Our humans have been to weddings with cash bars, hosted bars, partially open bars, and FULLY open bars. Needless to bark, fully open bars will give your guests the best experience. Remember, your guests are coming out to support you, so treat them right
ARF, let's sniff out the differences:
CASH BAR: Your guests must pay for their drinks. This can be a feasible option only if you know MOST guests don't drink. However, if you have lots of pawty people at your wedding, having them pay for their drinks is not good etiquette. If you choose this route, give them a heads-up since most people will expect an open bar at a wedding.
HOSTED BAR: It's the flip side of an open bar, which means the tab is calculated and picked up by the host at the end of the night (hence, the term "hosted" bar). To your guests who drink a lot, there may not be a difference between a hosted bar and an open bar. But, for some guests (especially family members and close friends) who know that you're picking up a fat tab in the end, they may not want to drink as much knowing that you'll end up paying for it.
PARTIAL OPEN BAR: Either a time (e.g. 5-9 pm) or monetary ($2K) limit is set in advance. Once the limit is reached, the guests must pay for their own drinks. Although this is a good option for couples to treat their guests (partially) and save money, it can be a real damper when guests return to the bar expecting free drinks only to have to cough out cash.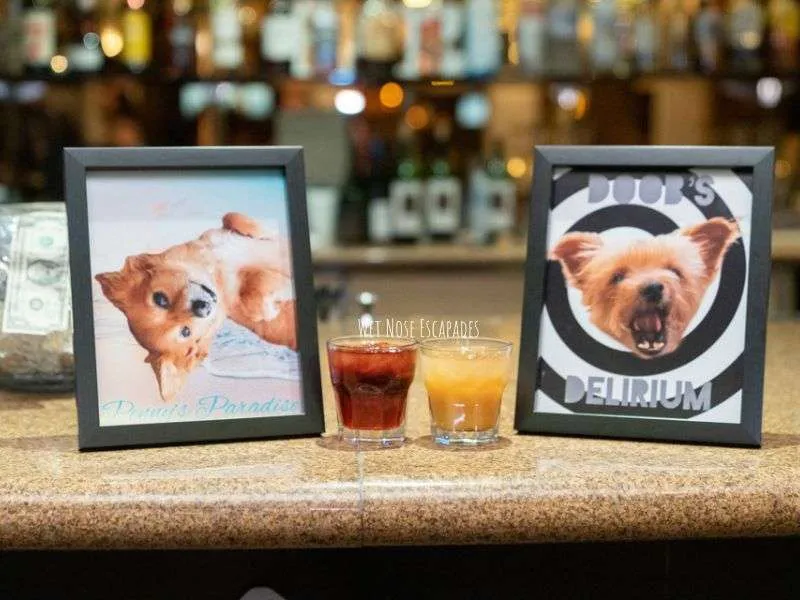 OPEN BAR: All drinks are covered by the bride and groom. It's usually a set amount per guest in addition to the bartender fee. It's important to note that there can be different open bars – some open bars are limited to certain drinks like beer and wine while "fully" open bars are inclusive of top-shelf liquor (and are typically more costly).
Regardless of the price, the decision should be made based on your guests' preference for alcohol (e.g. an older crowd may appreciate wine over hard liquor). Although having an open bar may be costly for couples, it is one of the best ways to ensure a FUN time for your guests
#3 Break the ice
Weddings are about bringing people together, and in part, that's what makes them so eventful! Unless most of your guests already know one another, making introductions well before the BIG day will help break the ice. From engagement pawties to wedding/bridal showers to bachelor/ette pawties, pre-wedding festivities are wonderful ways to get your loved ones together (& celebrate your union), scrap the social awkwardness, and build up the excitement for the highly anticipated event – your wedding day.
If you choose not to hold any pre-wedding festivities, you can still introduce your guests to one another in other ways. Meeting your college roommate for brunch this weekend? Invite your work bestie to join!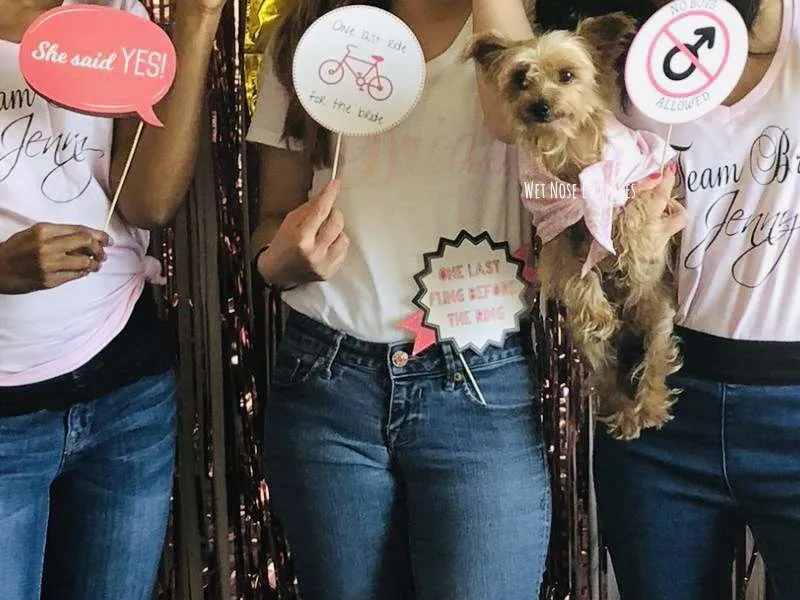 #4 Choose an upbeat recessional song
PAWS DOWN, this is one of the most effortless ways to make your wedding NOT boring. Set the tone of your reception by choosing a fun, upbeat recessional song to exit the ceremony. Something that gets everyone going, e.g. "Man, we are going to have a good time!" BUT, don't just choose just any fun song, but one that most people are likely to know (and that YOU and your partner like, of course).
#5 Take song requests from your guests ahead of time
Barking about fun music, be sure to craft the perfect (we mean, PAWFECT) playlist for the open dancing portion of the wedding. Carefully selecting songs that get your guests moving their paws all night will ensure a grand time. Although our humans didn't end up doing this, incorporating a few song requests would have made the pawty more fun for some of their guests – in reflection.
Also, to avoid any huge letdown on the dancefloor, you should decide ahead of time if your DJ should take any song requests from your guests, which can be a hit or miss (hence, we always bark that it's better to review the song requests ahead of time). Don't forget to choose an epic last song that everyone likes – my humans made a mistake of not doing so and regret it to this day.
#6 Make sure the music is loud enough for dancing
Whether you opt for a DJ or live band (or simply Spotify for more casual weddings), it doesn't necessarily matter as long as the music is loud enough for the dancefloor. It sounds obvious, but we've sniffed out some weddings where the volume of dancefloor music was only slightly higher than of cocktail hour. If you want your guests to groove to the music, you'll need the music to be loud enough.
Although many argue that live bands are more entertaining and energizing, we bark that it's more imPAWtant to simply play the "right" songs at the "right" volume. ARF course, having a hype person helps, but you don't necessarily need to hire an emcee or wedding singer; DJs can be just as adept with setting the mood for a good pawty, if you find the right one. Regardless of what avenue you take with your wedding music, be sure to have good sized speakers and crank up the volume!
#7 Know your guests
This sounds like a silly tip, but really, you need to KNOW your guests! For instance, do they like to get down on the dance floor? Or are they more shy and act like wallflowers? Would they enjoy lawn or carnival games? Would they even find a photobooth fun? If you want to ensure that your guests have a good time, you must have an idea as to what THEY define as a good time. You must then allocate the right times accordingly. For instance, if most of your guests aren't (former) clubbers or self-proclaimed dancing kings & queens, allocating 3 hours of open dancing is way too long (and will generate an early exit for non-participators).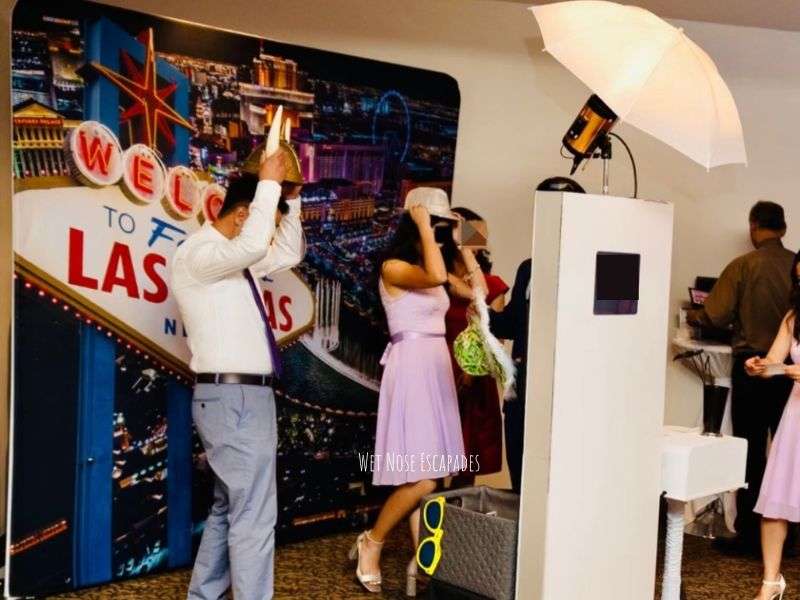 Also, if you have mostly older relatives attending, it's probably not ideal to end the wedding past 10:30/11 pm (compared to having a mostly younger crowd ready to PAWTY). Some people are happy mingling over a few cocktails and tasty hors d'oeuvres while others get beyond excited over a dessert bar or midnight snack. Unless you don't have a wedding budget of any sort (ARF, must be nice!), you can't please everyone so spend your money (and time) wisely.
#8 Make sure there's something for everyone
On a similar bark, you should ensure that there's "something for everyone" at your wedding. From your nieces and nephews to grandpawrents, almost every wedding will have guests of different ages in attendance. And yet, this may not be nearly as difficult to accomplish as it sounds, and you won't need to break the bank. You just need to put in some thought. Even if a candy bar isn't in your budget, you can put lollipops or gummy worms at the tables with children.
Or, a few lawn games like cornhole or giant Jenga. For teenagers and adults, the photobooth is a popular (we mean, pawpular) trend that surprisingly hasn't died yet. For the pawty-goers, keep the bar open and danceworthy songs blasting all night. For the elders, you can choose a pawful of songs that cater to their generation, either at cocktail hour or at the beginning of open dancing.
#9 Cut down the toasts
Unfortunately, toasts are an inevitable part of weddings, and often, the couple is obligated to offer an opportunity for close family members or wedding pawty members to make one. However, on the flip side, your guests (and even the couple) may consequently suffer from either too many toasts or longer-than-usual toasts, or BOTH.
While the attention given can mean a lot to the person giving the toast, long toasts can be utterly painful to endure for your guests who, like every human, have short attention spans. Limit toasts to four people MAX (e.g. parents, Best Man, and Maid of Honor), and don't forget to communicate the time limit (ideally 2-minutes TOPS) with them in advance. Work with your DJ or Emcee to prevent unwanted toasts or an open mic session, which tends to do more harm than good.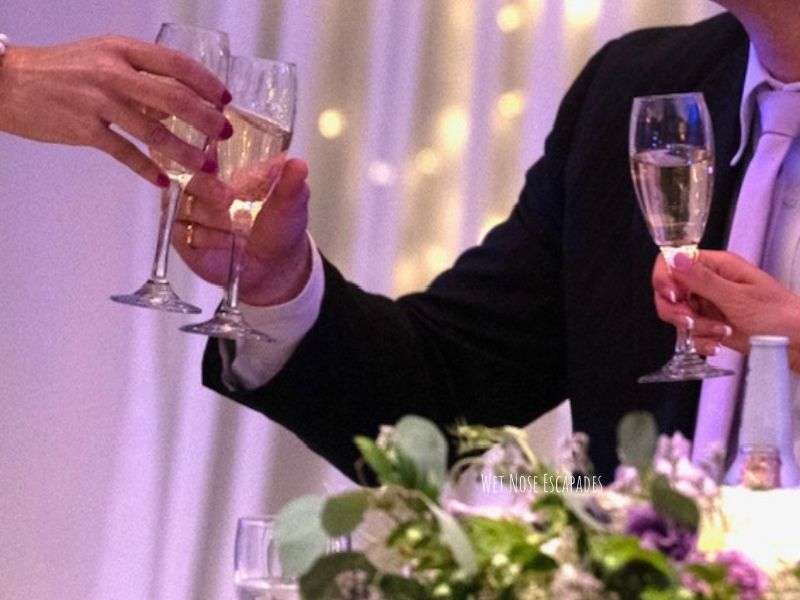 #10 Limit children to immediate family only
NEWS FLASH: It's a wedding, NOT a kids birthday party. No one wants to hear a screaming baby or see an obnoxious toddler running around. Unless they're immediate family, your guests should NOT bring anyone under 18. Not to bark, allowing your guests to bring children can push up the tab without making the wedding fun in any way. Even if the venue allows children under a certain age free of charge (most venues do for 2 or under), having too many children present inevitably makes the wedding less fun since you'll then want to keep the music and entertainment kid-friendly or G-rated.
The only youngins to be invited should be immediate family, and immediate family ONLY. That's right, say NO to your cousin's annoying 5-year-old. Some guests may even assume that if their young child isn't taking up a seat, they can bring him/her along. Therefore, be clear with the expectations on your invitation – emphasize NO children allowed, except for immediate family.
#11 Bring your dogs!
Wanna know what's not boring? Dogs at weddings! Unlike annoying, snot-shooting kids, dogs in weddings are real show-stoppers. Just think – flower dog vs. flower girl OR dog ring bearer vs. boy ring bearer? What's more fun? Unless you're some dog hater (we feel sorry for you), you must admit that dogs will steal the show every single time.
Since dogs play such an integral part in their humans' lives, it only makes sense to have their honorary presence when their humans or pawrents are tying the knot! Through meticulous planning and preparation, your furbabies will add buoyancy and charm that make your wedding unforgettable. Not to bark, more fun and ARF-mazing photos!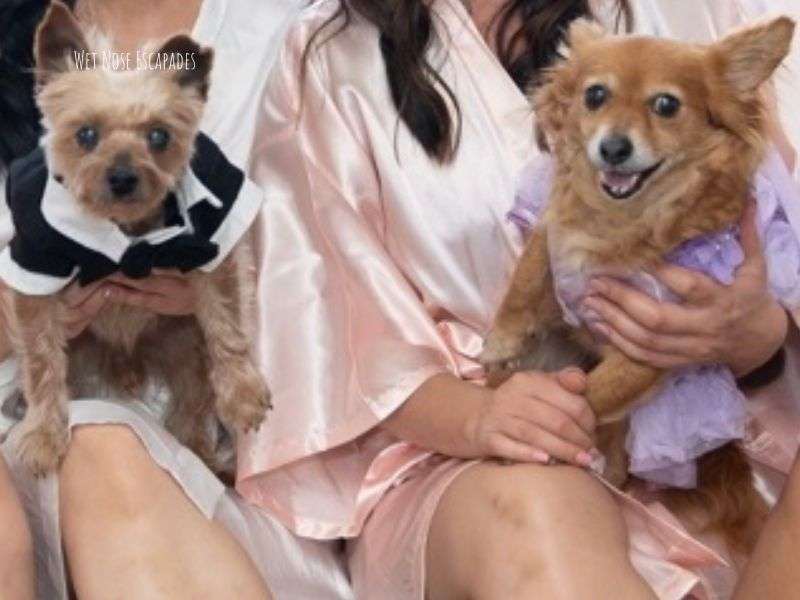 Unless you can offer an onsite doggie daycare at your wedding, you should limit furry guests to your very own OR immediate family only (given that their human companions have time to look after them at the wedding). Be sure to assign your dog a caretaker. Sniff out more doggie wedding tips here.
#12 Be selective with your guest list
We may be barking the obvious – don't invite boring people! To make your wedding fun, invite only people you like (and who will bring good energy) to your BIG day! Easy fix, right?
OK, reality creeps in. Unfortunately, there are certain people you may be obliged to invite. Like can you really say no to your (future) biased mother-in-law who has incredibly low EQ and speaks in a monologue? Or your childhood best friend's husband who's just a complete tool? Or an uncle who just talks way too much nonsense? While there's only so much you can do with "shoo-ins," you don't always have to give a plus one to your friends, especially if they're single (and ready to mingle).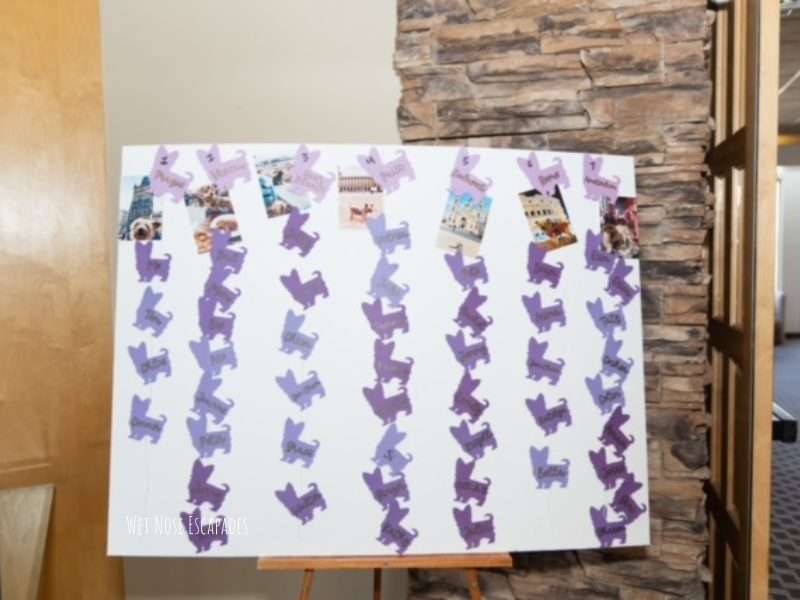 Due to more people in attendance, big weddings are assumed to be more fun, but that doesn't mean small weddings are boring. Our humans have been to weddings with over 500 and even 1000+ guests, and they were as boring as hell. This is because those weddings were all about the parents NOT the couple, so having hundreds of older relatives who just sit around doesn't make any wedding fun.
Small weddings can be just as fun as big weddings! Even though our humans had a small wedding of 50 guests due to Covid (didn't even give many of their guests a plus one), the dance floor was filled until the end, and it was still a lively PAWTY. Why? Because they carefully selected the people they wanted to share their special day. And yet, that's truly the best part about small weddings – you have a valid excuse not to invite people you don't want.
#13 Accessorize
To make your wedding NOT boring, you'll want to have a FUN ambiance. Hence, this is where accessorizing comes in. Create a lighthearted atmosphere with the decor, seating chart, and pawty favors. If you have a theme wedding, this is where you can get uber creative. Or even if you don't have a theme wedding, you can still accessorize based on things you and your partner love.
For wanderlusters, name each table after a place you've been together and accessorize accordingly. For instance, a "Paris" table may have some macarons and Madeleines. If your precious dogs are attending the wedding, add a doggie topper to the cake or give out doggie bags with (human) treats.
Or do what our humans did, create a Yorkie seating chart and have location-themed photos at each table!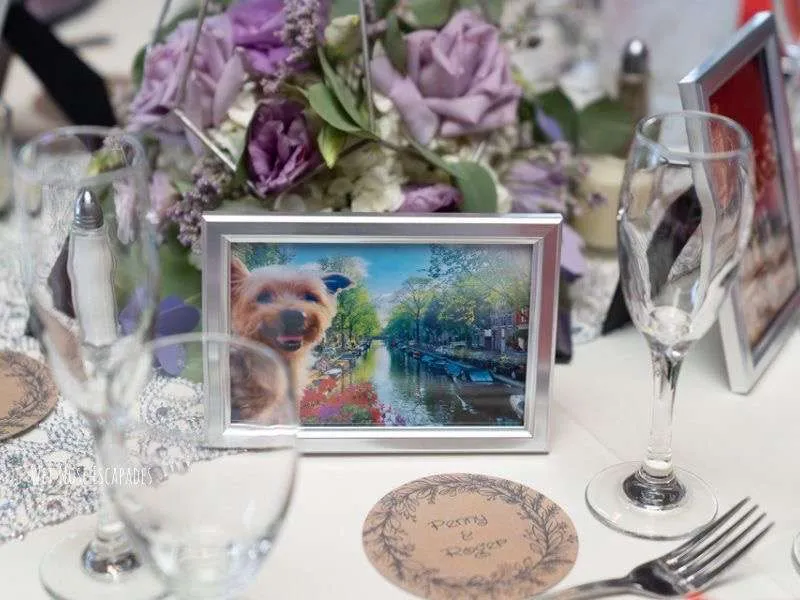 #14 Add signature drinks
ARF, make your wedding drinks something to bark about! Signature drinks are not only easy and fun to create, but they also set the tone for an exuberant cocktail hour. Work with your bartender to create a few signature drinks, (re)name them for personalization, and tell your guests to DRINK UP!
#15 Make sure you're having fun
In the end, it's imPAWtant to remember that your wedding is not about pleasing others, but a special day for you and your partner. Regardless of how much effort you put into making your wedding NOT boring, you must put yourself (and your partner) first and foremost. It's your day, so do what makes YOU happy. When the bride and groom are having fun themselves, you can only assume that the crowd will follow – if you've invited the right people to support you.
WOOF, hope you enjoy our 15 tips GUARANTEED to Make Your Wedding NOT Boring! Got another tip? BARK AT US! Follow us @wedding.doggies for more wedding inspiration.
Watch us have the BEST time at our humans' wedding:
Markin' it up & Rollin' it out,
Roger Wellington & Penny Rose
Follow us @wedding.doggies
–
Like our post on "15 Tips GUARANTEED to Make Your Wedding NOT Boring"? CLICK TO PIN!