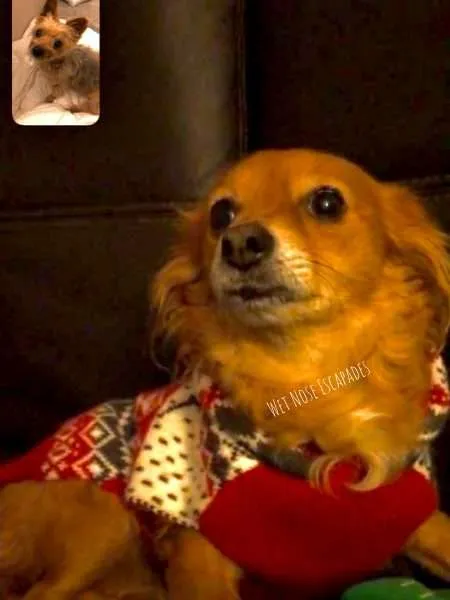 WOOF, what's a Papillon-Dachshund mix like? My crazy sidekick Miss Penny Rose will bark out everything you need to know about her breed! #adoptdontshop
Markin' it up,
Roger Wellington a.k.a. The Doob
—
Arf, I'm Miss Penny Rose, but most humans call me Penny Gurl (pronounced Gurrrrl). After being officially introduced as the new little sister of the Traveling Yorkie Boss Roger Wellington, I've gotten quite a few barks from people wanting a better sniff of my cutesy Papshund buttocks. So, here's what you need to know about my breed – Papshund, which is a Papillon mixed with Dachshund!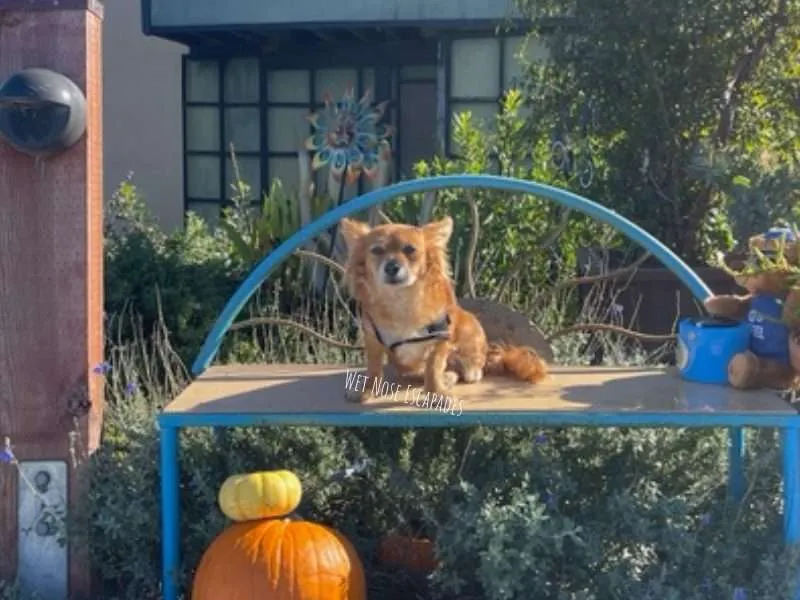 #1 Papshunds have Papillon ears
The main feature that defines this unique hybrid is a Papshund's erect, butterfly wing-like ears. The word "papillon" is pronounced "pa·pi·yon," which means butterfly in French (but you may also hear the American pronunciation, which is "pa·pee·aan").
And, it's not just the distinct butterfly ears that the Papillon passed down to the Papshund; upon a closer look at my head, it's clear that my face is also more Papillon than Dachshund. Even though the Papshund's fringe (the hair growing at the ends of the ears) is much shorter, the snout is strikingly similar to that of a Papillon, although some may have slightly longer muzzles that resemble closer to the Dachshund. I guess that's why my human #2 likes calling me "Needle Nose."
#2 Papshunds have Dachshund bodies
As dachshunds (also known as weiner dogs, badger dogs, and sausage dogs) are defined by their long torsos and short legs, another key feature defining the Papshund is just that – the Dachshund body structure! Whenever I'm completely relaxed, I like to stretch out my skinny body and surprise my humans as to just how crazy long I am. Besides "Needle Nose," my human #2 also calls me "Longo"! However, I'm not always as long as a regular Dachshund whose full body usually measures anywhere between 21.5-25 inches. At 20 inches, I'm certainly longer than most mini Dachshunds though.
#3 Papshunds are considered a "toy-sized" breed
Like Yorkies, Papshunds are classified as toy breed dogs. It's no surprise since both the Papillon and Dachshund also fall in the toy group. When I was found lost on the streets of San Francisco, I was infested with fleas and underweight at less than 8 lbs. ARF course, my humans had no pawblem fattening me up after getting approval from the vet. Now, I'm over 9 lbs (at 9 inches high), which is much closer to the ideal healthy Papshund weight of 10-18 lbs and a height of roughly 9-11 inches. To be clear – toy dogs are NOT toys! Don't ever let children mishandle dogs no matter how small they are. To foster a healthy relationship between dogs and children, be sure to teach children that dogs are sentient beings whose boundaries must be respected. Sniff out 16 Reasons Why Dogs Hate Children.
And, just like Yorkies, the size of a Papshund makes them ideal travelers! But, whether or not you should travel with your Papshund is a different story. As for me, I'm still terrified by car rides so I have some ways to go before I can join Roger W. on his international escapades.
#4 Many people mistaken Papshunds for long-haired Chihuahuas or Pomchis
At first glance, passersby have mistaken me for long-haired Chihuahuas or Pomchis (Pomeranian mixed with Chihuahua). Heck, even my human #1 thought I was a long-haired Chihuahua when she first found me. Upon closer examination, my Papshund identity became indisputable; my upright ears are not only longer, but also shaped differently than a long-haired Chihuahua. Also, my slender body was WAY too long for any Chihuahua, whose bodies usually measure at 9.5-15 inches. Yet, the same goes for Pomchis – Papshunds simply have longer ears and longer bodies.
#5 Papshunds need lots of love
Just ask my humans – I catch feelings easily! And, it's more than just the typical dog sibling jealousy. Whenever I see them pamper Roger W., I can become aloof and curl up into a ball. My humans then respond by making sure I get the same amount of TLC. Here's the deal – it's not just because I get jealous of all the attention that Roger W. gets, but it's also part of the Papshund spirit. Papshunds are not meant to be left alone all day – they are very attentive to their surroundings and must feel loved to live fulfilling, tail-waggin' lives.
#6 Papshunds are ARF-mazing watchdogs
Because Papshunds are so attentive, they make excellent watchdogs. From faint noise to strangers, I'll start barking up a storm and growling – ready to defend my territory and protect my family! I'm never afraid to show my teeth either. Whenever I hear an unfamiliar sound, I can be a big instigator and rowdy up my pack leader Roger W. to make a scene. Together, we are quite the defensive pair!
With that barked, the best watchdogs always live inside the house with their humans. Dogs left outside do not make good guard dogs as their barking may be due to many false alarms, including purely wanting attention or feeling lonely. Plus, actually being with their humans allows them to be the protector. All in all, keep your dogs safe and sound indoors.
#7 Papshunds are high-energy dogs
From zoomies to play bows, I'm always down to have a good time! Unlike Roger W. whose focus is on markin' it up, taking over the world, and making sure he's the Top Dog, I love chasing other dogs and being chased. Papshunds may be small or "toy" dogs, but they have lots of energy to burn. This means daily walks and playtime are required to maintain a Papshund's emotional and physical health. Roger W. thinks I get a little too crazy and even tries to get his furry butt away from me sometimes. Hence, his nickname for me as his "crazy" sidekick.
#8 Papshunds can live 13 to 16 years, but often longer
Based on the typical lifespan of the Papillon and Dachshund, Papshunds are expected to live anywhere from 13 to 16 years old. However, with proper care and high-quality veterinary access, Papshunds can live longer, especially given those pawsome longevity genes from Dachshunds – many of whom live well past 18-years-old. Roger W.'s old pal Barbito hailing from Osaka, Japan lived until he was almost 20!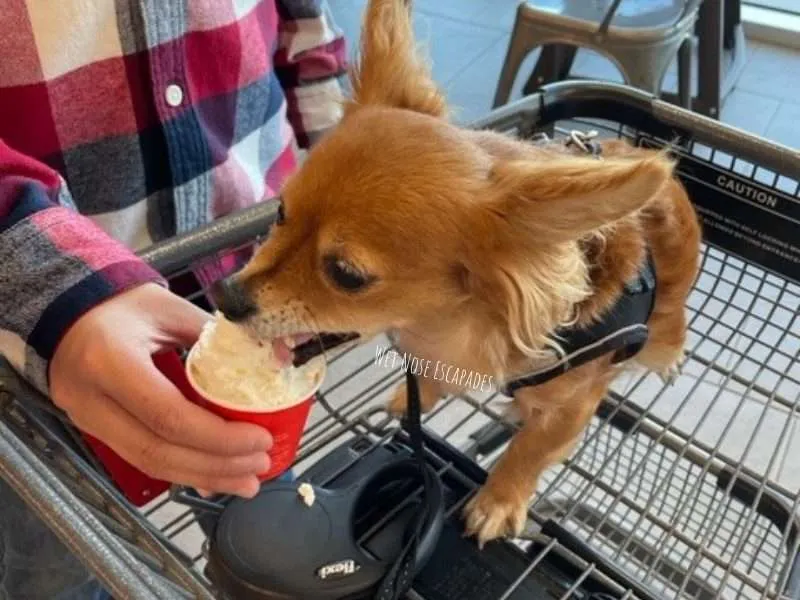 #9 Jumping up and down can be dangerous for Papshunds
My Dachshund ancestors may have (hopefully) gifted me with longevity genes, but such long backs are predisposed to disc herniation or intervertebral disc disease (IVDD). Since the Papshunds tend to have long bodies and backs like Dachshunds, jumping up and down can cause real pain and injury, with such vulnerability increasing as their age progresses. Besides pain, the slipped discs can damage the nerves running through the spinal cord, potentially leading to nerve damage and even paralysis. 🙁 Hence, all in all, be careful with your Papshund! The crazy little long me loves jumping up and down, but my humans stop me if the leap is too high. Doggie stairs are essential to any Papshund household. ARF yeah, standing on hind legs can be detrimental to a Papshund's back as well.
#10 Papshunds are NOT hypoallergenic
Unlike my bossy Yorkie brother, I am not hypoallergenic and do shed – well, in moderation. I'm not a huge shedder, but DOG, you'll have no pawblem finding my hair on the couch, car seats, bed, and floors. But, on the flip side, my coat is easy to maintain compared to Yorkies. As the hair on my body doesn't grow very long (unlike Roger W.'s), I only need to be brushed once a week for maintenance. Since the hair on my face and legs are super short and never grows, it doesn't need brushing at all.
#11 Papshunds require daily exercise
Again, Papshunds are high-energy dogs! They may be small furry creatures, but they have a lot of energy to burn. Simply barked, Papshunds are not meant to stay inside the home all day. Please provide your Papshund with at least two 15 to 20-minute walks per day in addition to several quick potty break opportunities. Besides meal times, walkies are my favorite times of the day. DOG, do I jump for joy! I seriously go crazy the moment I see my human grab my harness. Since I have to keep up with Roger W.'s world domination, my walks are usually around 45-60 minutes or more each time. Routine walks are essential for good physical and mental health for not only your Papshund, but also for yourself.
#12 Papshunds have Spain, French, & German ancestry
Although Papshunds are considered a "designer" hybrid, there has been no documentation on their interbreeding. What we do know is the separate histories of the two breeds. Papillons may have a French name, but they were actually brought from Spain to France on mules (poor mules :(). They were dogs presented to the royal family, who named them "papillon" for their butterfly ears. Papillons are known to be laid-back and love to cuddle. On the other hand, Dachshunds are more stubborn and strong-willed because they were initially bred for hunting purposes in the 14th century. Due to their small size, they served as both above and below-the-ground hunters. ARF, bark about the mixing of upper and lower classes!
#13 Papshunds can live happy, fulfilling lives in the city or rural area
Whether you live in a big city like I do or out in the countryside, you CAN provide a wonderful life for a Papshund! Apartment complexes, small houses, big houses, farmland, yard or no yard – Papshunds can adapt well to wherever they live. The key is to provide love, care, healthy meals, daily outdoor walks/playtime, and adequate exercise.
#14 Papshunds don't have odor like other dogs
Ever sniffed out a Papshund? If not, I welcome you to sniff out my aromatic buttocks any day! Woof, I smell so darn good! Unlike other dogs (especially those with long hair), I don't generate the typical doggie odor, even when I'm a "wet dog."
#15 Papshunds are generally healthy, but are prone to some health conditions
Not being purebreds, Papshunds enjoy relatively good health with proper care and love from their humans (another reason to adopt, don't shop). Nonetheless, they still face the risk of certain health issues although it varies from Papshund to Papshund along with the level of care provided. Besides the risk of slipped discs on the backs, Papshunds are prone to other health conditions, including luxating patella (tricky knee caps that Yorkies are prone to as well), acanthosis nigricans (hyperpigmentation), and eye issues (like cataracts, glaucoma, and even potential blindness).
Woof, hope you enjoy sniffing out my breed – the Papillon-Dachshund Mix! Stay tuned for more of my Papshund escapades. 🙂 Sniff out my rescue story HERE and press PLAY with a furry paw below:
Subscribe to our YouTube Channel: Wet Nose Escapades by Roger Wellington for more fun dog videos!
Rollin' it out,
Miss Penny Rose a.k.a. Penny Gurl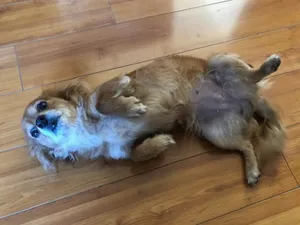 —
Like my post on "15 Things You MUST Know about a Papillon-Dachshund Mix"? CLICK TO PIN!