WOOF! Looking for tips on finding and saving money on dog-friendly accommodations? Keep on sniffing.
Last Updated 8/9/23
As a nomadic Yorkie who has been traveling the world since 2016, I know that finding a place to stay with your dog isn't always easy. GRR, from those discriminating NO PET policies to hefty daily pet fees, I feel as though most establishments are deterring visitors from bringing their dogs along. Luckily, finding dog-friendly accommodations is not as troublesome as it seems. With my expert tricks and tips, I've been able to sniff out pet-friendly accommodations wherever I set my tiny furry paws. 
*Please note that this post contains
affiliate links
, and at no obligation or additional cost to you, my humans and I earn a small commission if you make a purchase. If you love the work that we do, you can show your support by making a purchase through an affiliate link. Proceeds will go towards
feeding homeless dogs (and cats) along with improving the lives of the neglected and abused
.
Perk up your ears to my 6 Tips on Finding and Saving Money on Dog-Friendly Accommodations:
#1 Use the "Pet Friendly" filters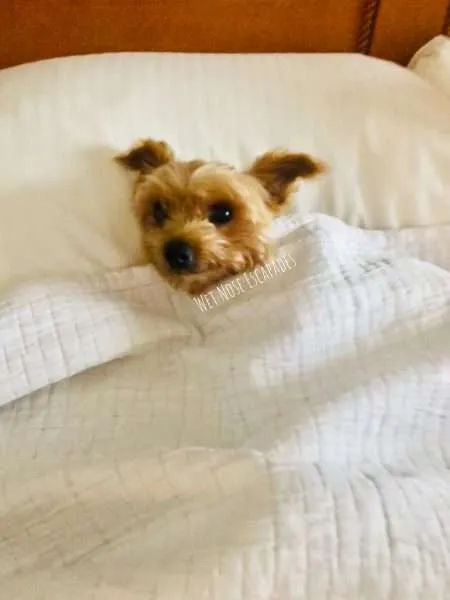 The easiest way to locate dog-friendly accommodations in any destination is to use a travel or accommodations site/app like Booking.com, Hotels.com, or Airbnb – just to bark a few. My go-to site is Booking.com because I love how the search results include apartments and vacation home rentals (the same kind typically found on Airbnb) in addition to hotels. After entering your destination and preferred dates of stay, you can start sorting and filtering the search results. Be sure to check the "Pet Friendly" filter and set your price range. You can also narrow down the search by filtering by neighborhoods, star rating or guest rating, etc. 
Please keep in mind that many "pet-friendly" accommodations will still charge a fee for your dog, which can be one-time, daily, or weekly. And yet, this pet fee is NOT reflected in the price range filter. You will have to manually identify the pet fee (if any) by viewing the details or the amenities section. Most of the time, "pet friendly" or "dog friendly" merely means they allow dogs (whether free or for a fee) and NOTHING MORE. However, true dog-friendly accommodations certainly exist, which are the ones that go above and beyond to give your dog a warm welcome with complimentary treats, dog bowls, and a comfy dog bed. 
Budget hotel chains like Motel 6 and Red Roof Inn have garnered a pawsome dog-friendly reputation by always allowing dogs to stay for free. At Red Roof Inn, pet travelers can even enjoy a 15% discount. Wag your tail to that! For a hipper and cooler stay, try Aloft Hotels (owned by Marriott), where dogs can stay for free at most of their locations. And, I'm barking out most because I've had to pay a one-time pet fee at the Aloft in NYC.
For a more luxurious stay, book a room at Kimpton Hotels (owned by InterContinental Hotels Group). It's a 4-star hotel (founded in my hometown San Francisco) widely known as dog-friendly; not only do they allow dogs to stay for FREE regardless of size, but they also host "Yappy Hour" and provide complimentary treats and dog bowls. My favorite dog-friendly hotel is the iconic Fairmont in San Francisco, but they charge $75 per pet per stay. :/
My fabulous green carrier has been in more countries than most humans on Earth! Get yours HERE!
#2 UNDO the "Pet Friendly" filters
After taking a quick sniff at all the dog-friendly options, I like to uncheck the filter to see what non-pet friendly accommodations were eliminated from the results. OR instead of undoing the filter, I'll look at all the search results before checking the pet-friendly box. I do this to see if there are cheaper accommodations (that don't generally allow dogs) with better location, ratings, or amenities. If there are some exceptional choices, I'll make a note of them. Usually, I like to identify at least 2 or 3 non-pet friendly places that would have been perfect choices otherwise.
#3 Give them a RING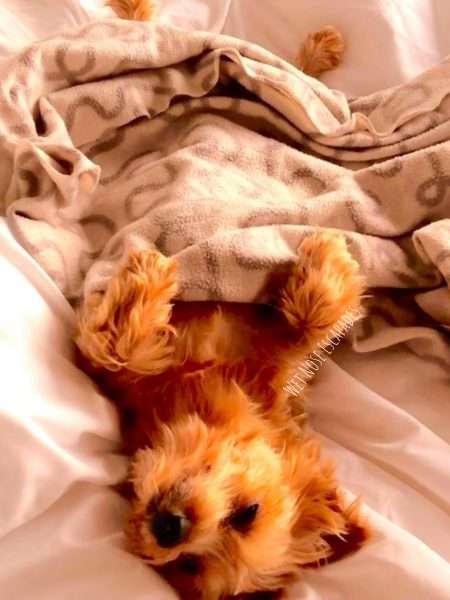 If you're able to find a suitable accommodation that does NOT charge for your dog's stay, then you're all set! However, if your wet nose stops at some slim pickings in the dog-friendly search results, then this is when you should attempt to negotiate. If there's a phone number on the listing, give them a ring about your well-behaved traveling pooch. I can't guarantee that your efforts will prevail every single time, but it's always worth a try. The worst thing that can happen is that you get a BIG FAT NO. Big deal – you'll move on with the search. Nonetheless, I've wagged my tail in surprise at how accommodating places can be, even the ones with a NO PET policy. 
Is your dog ready for an epic road trip? Get these 16 Dog Road Trip Essentials!
Dog-Friendly Accommodations with Pet Fees: 
The good news is that I've found that it's possible to negotiate those pet fees, especially when my humans and I intend on staying longer. However, if you're only doing a weekend getaway or overnight stay with your dog, you probably don't have much leverage. Regardless, talking to the right people (e.g. management) almost always helps secure better rates. Be polite, but bold enough to ask for deals or discounts. Again, so what if it's a no? 
"No Pets Allowed" Accommodations: 
Don't be entirely discouraged when you come across the NO PET policy at the perfect hotel or apartment. As I make my mark around the world, I've slept on memory foam King beds inside luxurious 5 star hotels and chic high rise apartments that have a written NO PET policy. All things are possible, but they start with a simple phone call. When reaching out to accommodations to make an exception for you, being uber polite and respectful goes a long way. 
Again, staying longer and reaching the right person (a.k.a. the manager) can swiftly change a NO from a YES. Be strategic on your call; tell them the purpose of your trip, the reason why their place is your #1 choice to stay (e.g. anything special about it compared to nearby hotels?), and most importantly, the reason why you can't leave your dog behind. You're likely to reach a receptionist or front desk employee who may not have the authority to make a decision, which means they will have to speak with their manager and get back to you. 
And yet, this leads me to my next point.
#4 Follow up by EMAIL
After making a phone inquiry, it's best to follow up by email for a written confirmation. OR perhaps, your email may be where your request gets reviewed by a manager or someone capable of making decisions. If this is the case, remember to clearly (and concisely) reiterate all your points in the email. It also helps to send a picture of your cute dog! 🙂
10 Tips for Summer Travel with Your Dog
#5 Be POSITIVE in your description
Championing your dog can be a major selling point. In both the phone call and email, remember to vouch for your dog. Describe your dog accurately (size, weight, breed, and other essential information). Also, don't forget to attest to excellent behavior and traits, such as being fully potty trained, has taken canine good citizen training, etc. Although you want to say the best things about your dog, you should also be truthful in answering any questions or concerns. Withholding crucial information may get you and your dog kicked out halfway during your stay. Don't take the risk! 
If you have a hypoallergenic dog like myself (as with all Yorkies), you should mention it! Since most establishments don't want to deal with dog shedding or potentially allergic guests, they may just make an exception for your hypoallergenic dog. 
#6 Go for SMALL over BIG
Generally barking, private hosts and owners of smaller hotels are much more willing to accommodate (and have the authority to do so) versus an employee at a large hotel chain. While large hotel chains have standard policies set at the corporate level (whether dog-friendly or not), small hotels or private Airbnb hosts operate on a small business scale, which means they have the flexibility to change their policies to secure a reservation. Again, be strategic and polite when negotiating a stay with your dog. And, don't forget to say THANK YOU if they are willing to accommodate. 
Find out what essentials to pack for your dog!
Hope you like my tips on finding and saving money on dog-friendly accommodations! Got a new tip on how to find the cheapest dog-friendly accommodations? BARK AT ME!
Markin' it up,
Roger Wellington a.k.a. The Doob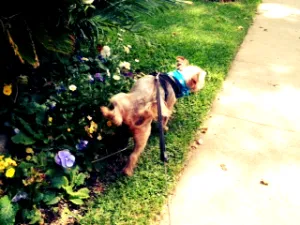 —
Like my post on "6 Tips on Finding and Saving Money on Dog-Friendly Accommodations"? CLICK TO PIN!