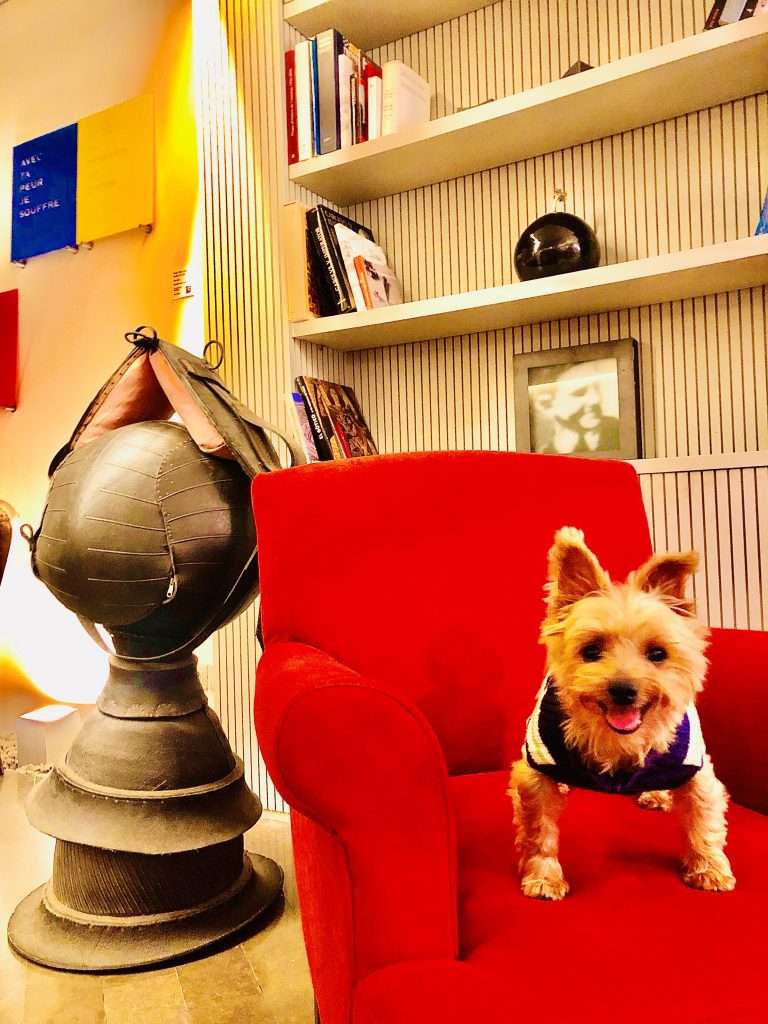 Should you protect your pet dog from the coronavirus (COVID-19) outbreak that's spreading globally?
As we all know, coronavirus is quickly becoming a pandemic and fears are heightening around the world. In Hong Kong, a dog of a coronavirus patient was recently tested "weak positive" for coronavirus, making it the first case of a pet potentially being infected with COVID-19. On Friday, February 28, 2020, Hong Kong's Agriculture, Fisheries and Conservation Department stated the swabs of the dog's nasal and oral cavities tested "weak positive," but he isn't inhibiting any symptoms. It was later reported that the dog is simply tested positive for low levels due to environmental pollution of his mouth and nose, and is NOT actually infected with COVID-19. 
In major cities throughout Mainland China, pet dogs can be found walking the streets with protective masks alongside their humans. It has also been reported that tens of thousands of pets in China are abandoned out of panic or due to quarantine of their humans. 🙁
Now, should you worry about your dog contracting coronavirus (COVID-19) or transmitting it to YOU?
The short answer is NO, but continue reading…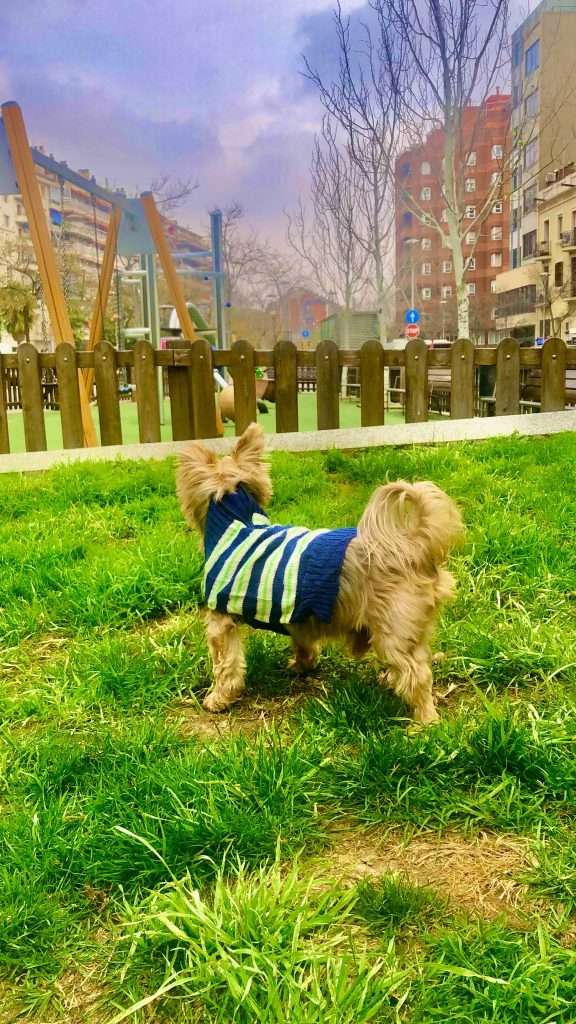 Let's hold our tails upright and stay calm here. Both Hong Kong health officials, the CDC, AND the World Health Organization have initially stated that there is NO evidence that pets (e.g. companion animals like cats and dogs) can be infected by coronavirus (COVID-19) or spread it to humans. Dogs are capable of contracting certain types of coronaviruses that are specific to dogs only, but NOT this particular coronavirus that originated from a wet market selling wild animals in Wuhan, China. However, good hygiene is highly recommended by health officials, especially thorough hand washing with soap after touching your precious dog or cat. Use an alcohol-based hand sanitizer if water and soap are not available. Don't forget to make sure your hands are completely dry after washing and before touching anything or anyone.
So please do NOT abandon your furry friend out of panic. 
Based on the data available, you should NOT worry about your dog or cat transmitting coronavirus to you. If anything, your dog or cat can ease your fears and anxiety about this worldwide outbreak. Studies have shown that having a dog or cat can make you both physically and mentally healthier; as loving dog and cat owners can attest, furry pals can help lower stress, cholesterol, blood pressure, and help you stay active, social, and happy. Hence, treat them well like real family members and you will only see the greatness coming back tenfold. If your dog or cat is exhibiting any symptoms, please consult a veterinarian immediately.
Stay Healthy and Protect Yourself from Coronavirus (COVID-19) While Traveling
3/5/20 Update: 
The World Health Organization reported that the Hong Kong dog, an older Pomeranian, who tested positive for COVID-19 is "doing well" and NOT displaying any symptoms of infection. Hong Kong officials reported that it is "likely to be a case of human-to-animal transmission." The WHO reiterated that there's NO evidence of pets contracting the virus or dog-to-human coronavirus transmission so we can rest assured. However, they do recommend refraining from touching your pet if YOU are tested positive for coronavirus, which includes petting, kissing, and sharing food, etc. Sadly, the dog died shortly after he was released from quarantine, but the cause of death is unknown as the owner refused to do an autopsy. Hong Kong also had a few other cases of pet dogs and cats tested positive for the virus in Hong Kong, but health officials worldwide maintain that the risk for pets contracting the virus is LOW.
4/28/20 Update:
After recent news of several domestic cats and zoo tigers in New York tested positive for COVID-19, the CDC has revised its guidelines for pet dogs and cats to practice social distancing as well. Dog parks and public places with a large number of people and dogs should also be avoided. About a week after the release of new guidelines, a pug in North Carolina is the first dog to test positive in the States. However, all instances appear to be human-to-animal transmissions; the good news is that the "infected" animals only experienced mild symptoms and are expected to make full recovery.
April 2020 Updated CDC guidelines:
What to do if you own pets
Until we learn more about how this virus affects animals, treat pets as you would other human family members to protect them from a possible infection.
Do not let pets interact with people or other animals outside the household.
Keep cats indoors when possible to prevent them from interacting with other animals or people.
Walk dogs on a leash, maintaining at least 6 feet (2 meters) from other people and animals.
Avoid dog parks or public places where a large number of people and dogs gather.There is a small number of animals around the world reported to be infected with the virus that causes COVID-19, mostly after having contact with a person with COVID-19. Talk to your veterinarian if your pet gets sick or if you have any concerns about your pet's health.

Protect pets if you are sick

If you are sick with COVID-19 (either suspected or confirmed by a test), you should restrict contact with your pets and other animals, just like you would with people. Until we know more about this virus, people sick with COVID-19 should avoid contact with pets and other animals.CDC reiterates the following:
At this time, there is NO evidence that animals play a significant role in spreading the virus that causes COVID-19.
Based on the limited information available to date, the risk of animals spreading COVID-19 to people is considered to be low.
All in all, there's STILL NO reason to panic! Please continue to treat your pets well like real members of the family. 🙂
Put your furry paw HERE if you want to know what precautions to take with your dog during a coronavirus lockdown.
Need tips on how to protect yourself from coronavirus and the flu while traveling? Put your furry paw HERE!
Markin' it up,
Roger Wellington a.k.a. The Doob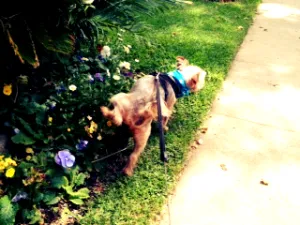 Like my post on "Should you protect your pet dog from coronavirus?" PIN IT!