With the recent global spread of Novel Coronavirus (COVID-19) from Wuhan, China, the fears of traveling are heightening once again. As authorities say that it can take 14 days for flu-like symptoms to appear (and some may not even exhibit any symptoms), many people infected with this respiratory illness may not know until later. Travel to China and Europe have now been restricted by the the U.S. Department of State. As coronavirus (COVID-19) is officially a pandemic with skyrocketing cases of community spread, people are panicking worldwide. And, the risk can still exist even if you're not flying to and from a coronavirus (COVID-19) hotspot. If you are unable to stay put at this time, here are 7 tips on how to stay healthy and hopefully protect yourself from coronavirus while traveling:
#1 Always keep your hands CLEAN 
A no brainer, but sadly, not everyone acts on it. It's simple – please remember to wash your hands frequently! If water and soap aren't available, use hand sanitizer and/or wipes, especially before meals and after touching hands, doors, doorknobs, rails, elevator buttons, etc. Airborne droplets can survive on surfaces depending on humidity and temperature. Remember to dry your hands THOROUGHLY after washing and before touching anything or anyone.
My favorites: Dr. Konner's hand sanitizer and EO Hand Sanitizer Wipe Lavender
#2 SANITIZE your area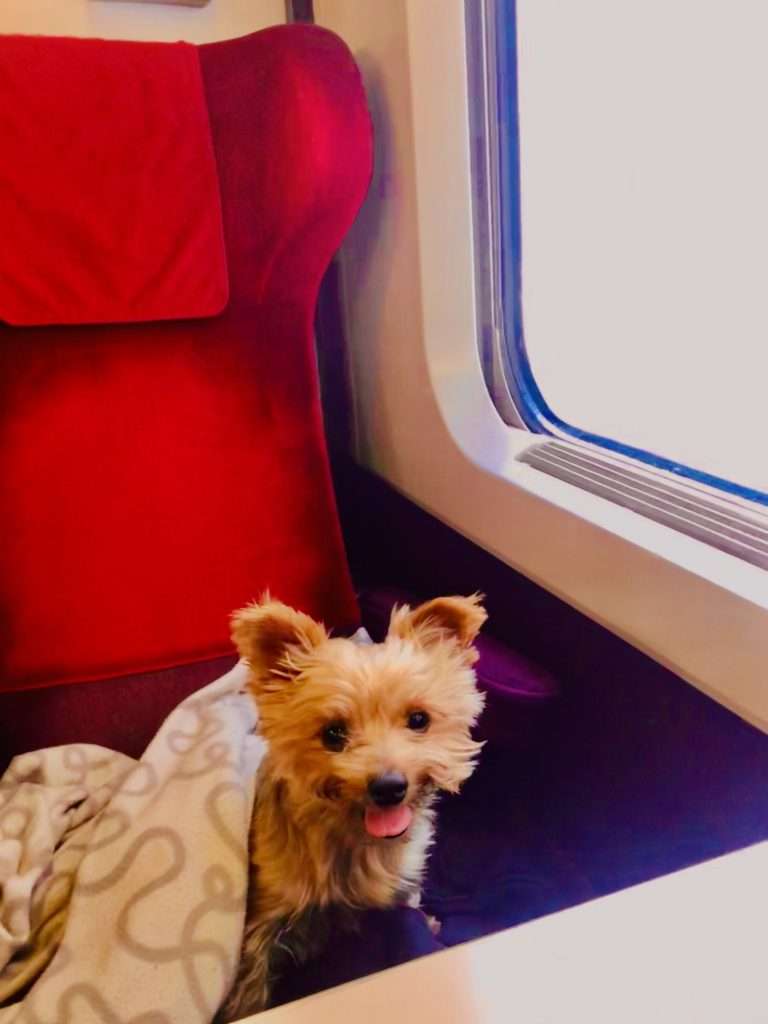 Regardless of the transportation mode (flight, train, ferry, bus, etc.), make sure you sanitize your tray table, armrest, and personal TV at the very beginning of your journey.
How to Get Better Sleep while Traveling
#3 SANITIZE your everyday items and surfaces
People have their hands glued to their smartphones wherever they go, but yet hardly sanitize them. Use antibacterial sanitizing wipes to clean your phone, earphones, tablet, laptop (+wireless mouse and keyboard), etc. routinely, particularly after a travel day where you're likely to come in contact with more germs. It's also a good idea to sanitize surfaces that you will frequently come into contact with during your stay, e.g. tables, desks, door knobs, bathroom counters, sinks, etc. 
My human also regularly sanitizes her purse, wallet, keys, pens, books, glasses, sunglasses, and my leash + harness – among other items. Additionally, she cleans her daily essentials (e.g. toothpaste tube, skincare items, contact solution bottle, etc.) before putting them back in her luggage. 
Just a friendly reminder – NEVER use human wipes on your furry friends! Get them their own wipes for safety reasons.
#4 STOP touching your face
Yep, I know it's hard as many people naturally touch their nose, mouth, and eyes throughout the day. I do too! However, unless you're washing your face, it's best to stay away! Your face paves way for entry for viruses and bacteria into the body.
Find out how I survived the first 5 days of quarantine as an American dog in Spain
#5 Wear a Face Mask
If you want to take a further step in protection (for yourself AND others), get yourself a face mask during your travels. Even though the typical paper and foam masks don't effectively filter out smaller particles like an N95 Respirator Mask (which should be reserved for our courageous healthcare workers in the frontline as supply is extremely scarce), a face mask or covering is probably the best gear for the general public to protect themselves, and most importantly, prevent any asymptomatic spread to others. Remember to wash your hands before putting on the mask and follow guidelines from the CDC, who advises that a face mask should NOT be a substitute for social distancing, hand washing, and other preventive measures.
#6 Take care of YOUR body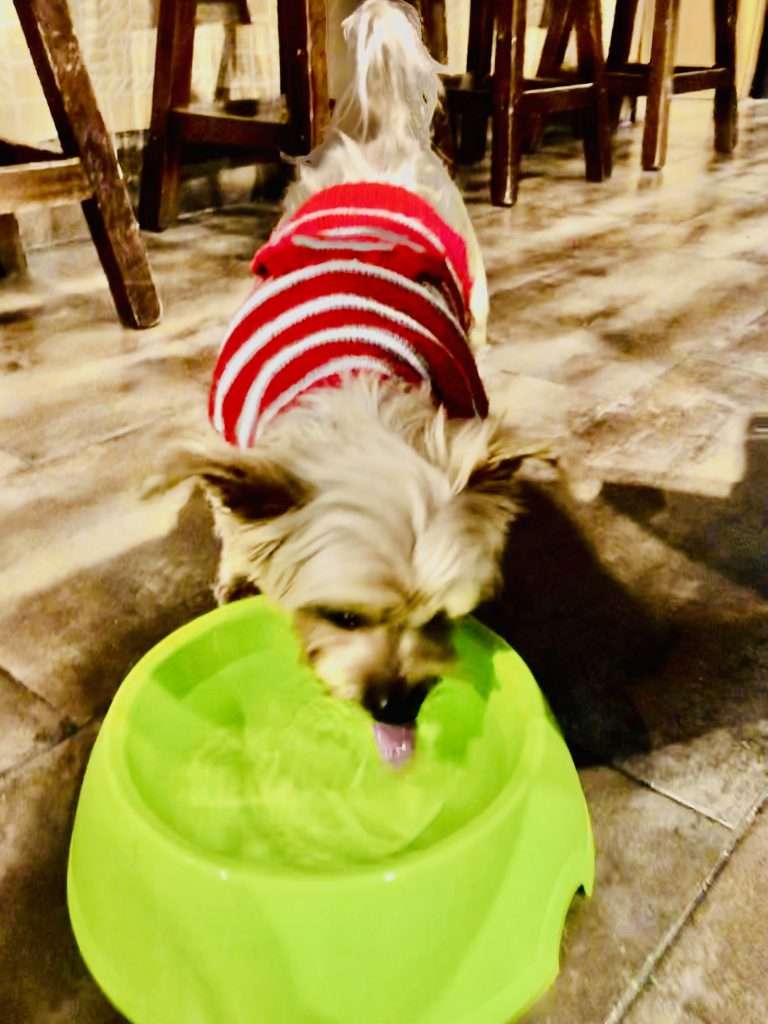 Whether or not a virus is going around, you must take care of your body, first and foremost! From staying hydrated to eating a well-balanced, reduced meat diet to exercising regularly to getting enough sleep, you must do everything you can to stay healthy at home and on the road. Take good care of yourself so you can take care of your furry best friends!
16 Tips to Stay Healthy while Traveling
#7 Use your judgment
It's a given – maintain distance from people who are sneezing, coughing, or seemingly sick, even if it's your family member or travel companion. Walk away, hold your breath (if passing by), or request a different seat. Don't put yourself or others (if you're the one exhibiting symptoms) at risk!
*For more information on the coronavirus, please visit CDC – Centers for Disease Control and Prevention.
That's all I have for now – 7 tips on how to stay healthy and hopefully protect yourself from coronavirus while traveling. Feel free to share other tips in Comments.
Protect yourself and be safe, escapaders! Happy and healthy traveling! For more of my healthy travel tips, put your furry paw HERE!
Markin' it up,
Roger Wellington a.k.a. The Doob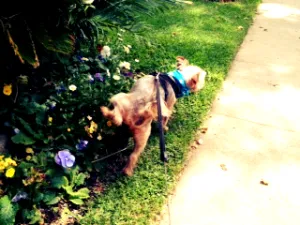 *Please note that this post contains an affiliate link, and at no obligation or additional cost to you, my humans and I earn a small commission if you make a purchase. If you love the work that we do, you can show your support by making a purchase through an affiliate link. Proceeds will go towards feeding homeless dogs (and cats) along with improving the lives of the neglected and abused.
—
Like my post on "
7 tips on how to stay healthy (and
protect yourself from coronavirus and
the flu
) while traveling"? PIN IT!