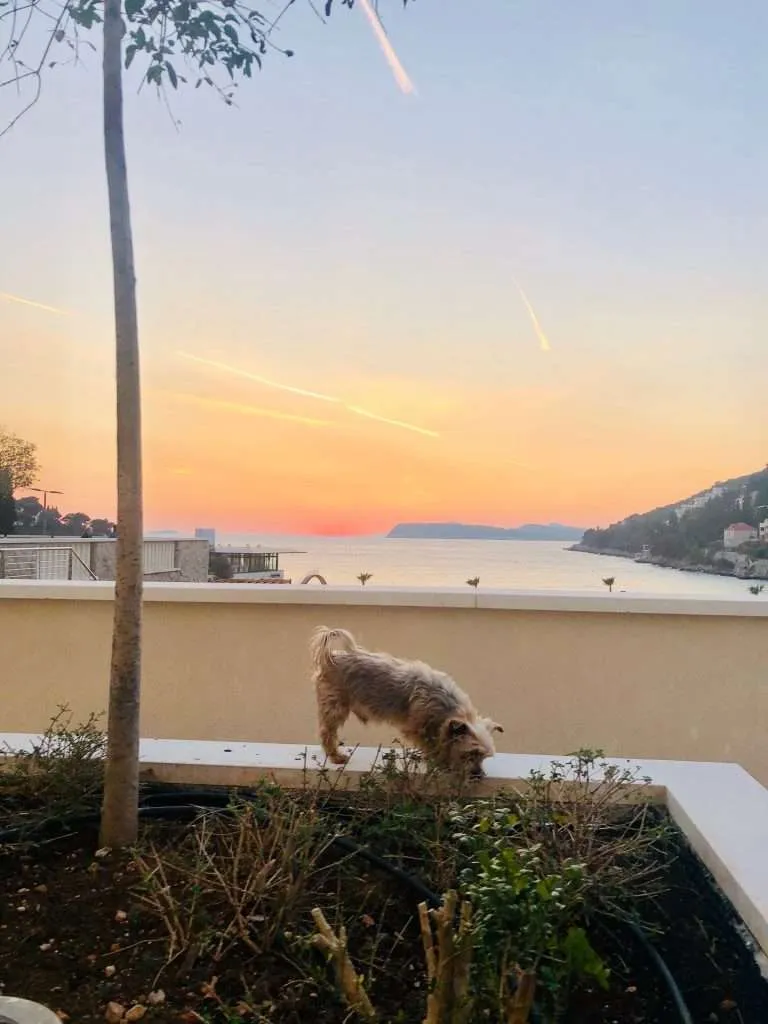 As a traveling Yorkie since 2016, I feel like I've been on a path to collect more memories from my world escapades than any Yorkie brain can handle. From bay cruises to long-haul flights, I've built a brainy empire filled with stimulating travel experiences as I conquer every destination with my furry paws, upright tail, and alpha markings. Just take a sniff of my butt to find out where I've set my paws. As an optimistic creature at heart, I'm determined to always focus more on the positives than the negatives. So here I am, barking out the 10 best moments that got my tail wagging nonstop as I hit ground marking (oops, I meant running):
#1 En route to Barcelona, Spain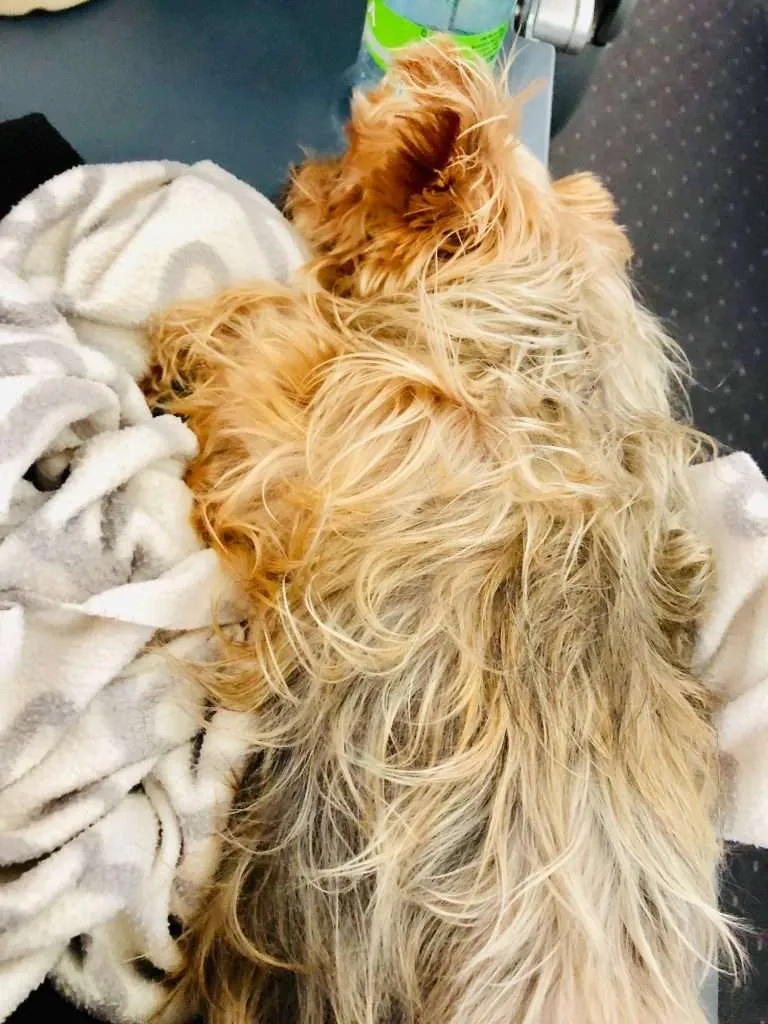 There's no doubt that long-haul international flights are tough (even for an experienced traveling Yorkie), but it gets easier whenever you're treated with some TLC by the flight staff. It doesn't happen often, but I was lucky to be smothered with L-O-V-E on a 12-hour flight to Barcelona. The flight staff kindly checked up on me several times; they petted my head, offered me water right away, and even allowed me to get out of my carrier for a breather. At one point, I napped alongside my humans in an unoccupied seat!
#2 Vienna, Austria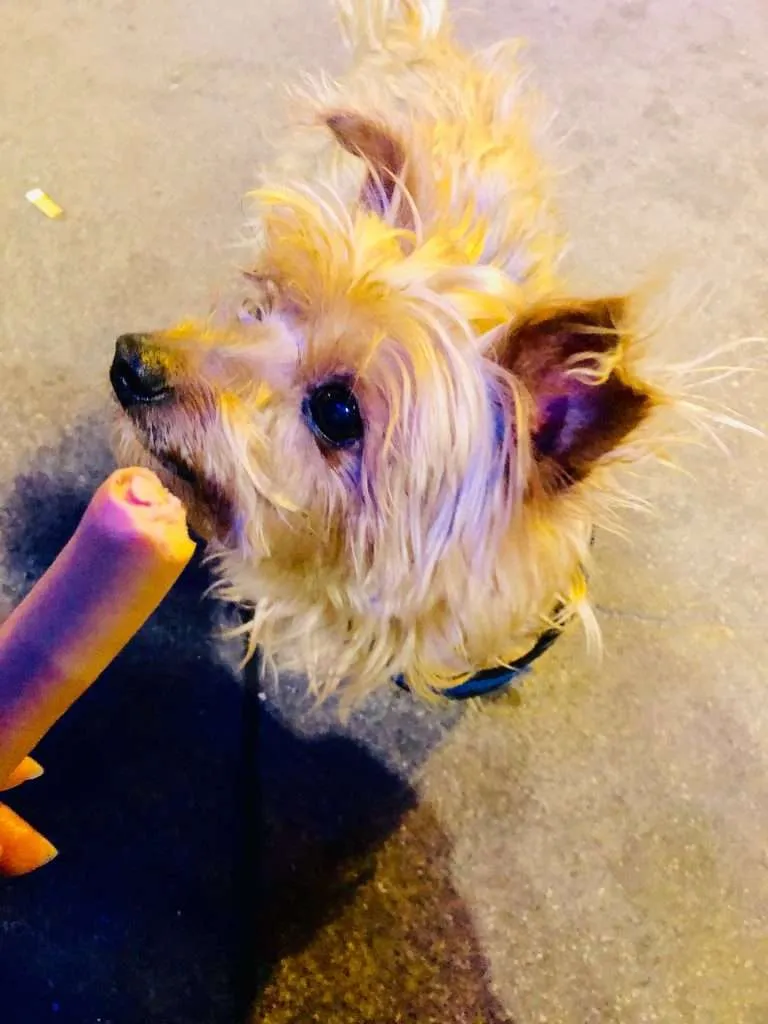 The sweet employee/owner at the neighborhood Würstelstand in Josefstadt handed me a WHOLE Frankfurter as soon as he laid eyes on me! Free of charge, no questions asked. A succulent hot dog for ME, and only me. Dog, was I jumping up and down in excitement! I took one sniff and couldn't wait to rip it apart with my tiny Yorkie teeth. YUM YUM!
#3 Vancouver, B.C. Canada
As a HUGE advocate of the "Adopt, DON'T Shop" movement, I wagged my tail as I sniffed out countless rescues in the beautiful green city of Vancouver. From Uptown to West End, I would effortlessly meet 4 to 8 rescues on every single walk; from Thailand to Taiwan, these rescues come from various parts of the globe and seem to be adapting well, thanks to their new loving humans. I also loved walking my humans to the pet supply store on Denman St. in West End so I could get some free yummy treats!
Flying with a Yorkie: 10+1 Tips on How to Travel with a Yorkie or Small Dog
#4 Madrid, Spain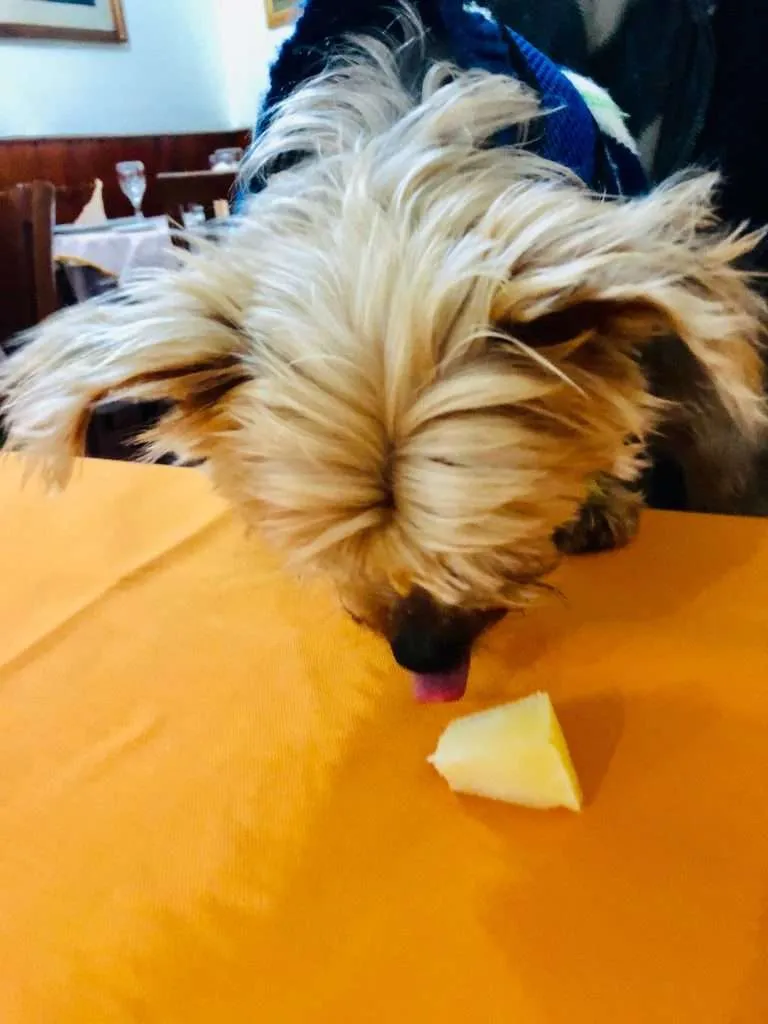 Like in Vienna, it's a real TREAT when an altruistic human stranger personally hands you something oh-so-delicious. At a local joint in Sol, the kind-hearted restaurant owner allowed me to dine inside AND graciously offered me a wedge of mouthwatering cheese. I enjoyed every bit of it in my very own human chair! 
#5 Miami, Florida USA
I barked my way to some hot Cuban coffee in Little Havana, Miami! 75 cents for a small cup – what a steal! As the alpha dog with a perpetual upright tail, I was glad that humans didn't dare to disrespect or cut me in line. Gotta love being the world traveling Yorkie. 🙂 
#6 Amsterdam, Netherlands
Although it depends on the laws of each country, I am frequently denied entry as a traveling dog, especially at restaurants and grocery stores. Nonetheless, my experience at the vibrant and hip city of Amsterdam was a whole different story. Hah, as you can see, I am posing in front of the signs that show my right to enter. WOOOF-Hoo! Sorry bikes. Grocery store, I'M COMING IN! 
#7 Zagreb, Croatia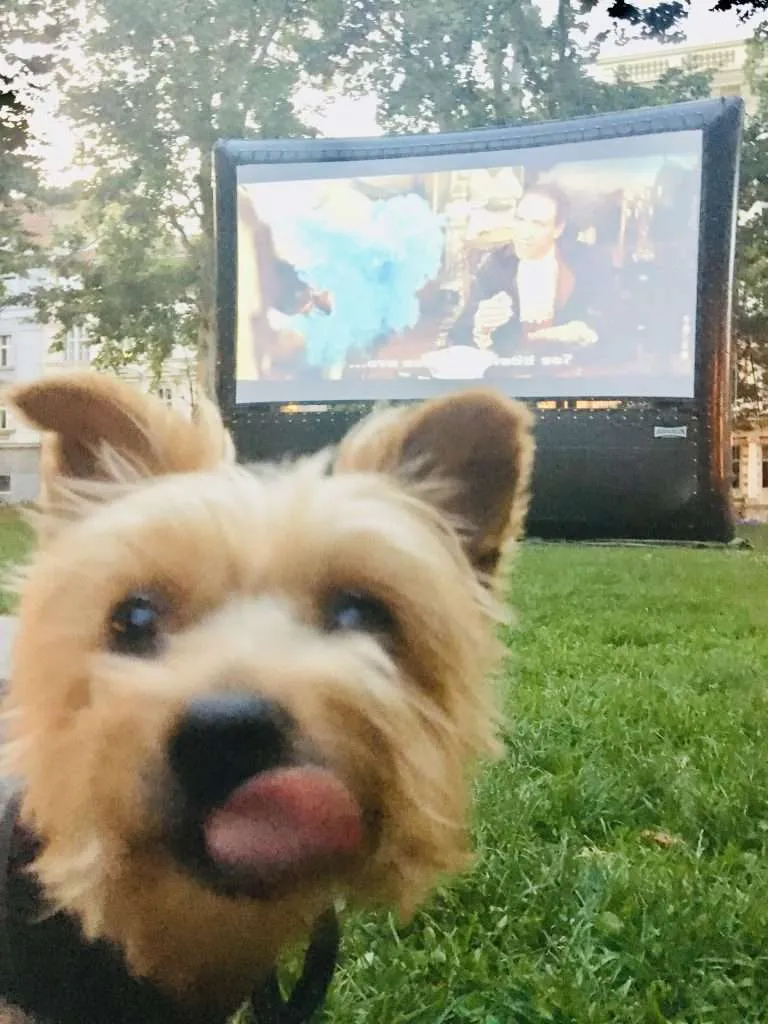 ARRRRF, it's movie night in the park! I snuggled up to my humans as we watched the delightful classic Amadeus under romantic stars on a summer night at Park Zrinjevac in Zagreb, the capital city of Croatia. My ears perked up to some beautiful music. Mozart and chops-lickin' treats – there's no better combo!
#8 New York, New York USA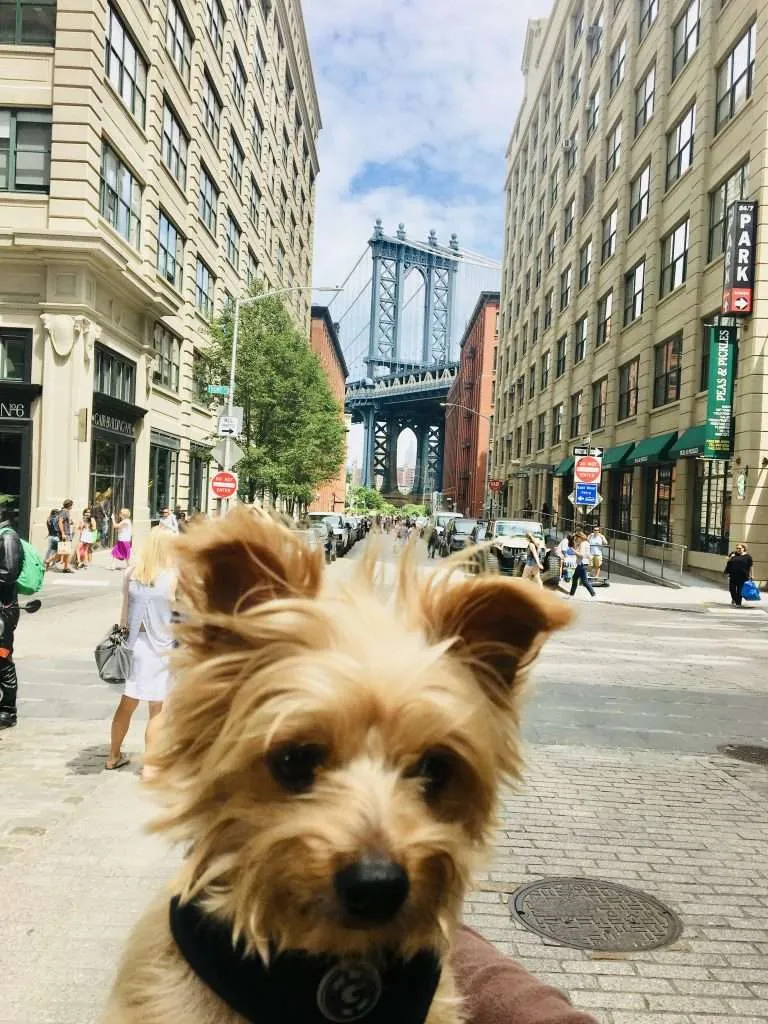 Hellooooo, BIG APPLE! I never like to play tourist, but it's hard to "lay down" in The City That Never Sleeps. Before I set my paws to conquer the Brooklyn Bridge, I took my first selfie at the DUMBO. WOOOF, it was an Instagrammable-moment. Just wished the wind didn't mess up my hair.
https://wetnoseescapades.com/yorkie-life-in-montenegro/
#9 Paris, France
My trip to Paris marked the beginning of my journey as a world escapader! As I roamed from Le Marais to the Latin Quarter, I went from "crate" to "crepe" (in case you didn't know, I was crated most of the time before being rescued). Arf, it was sure liberating! In this dreamy city, I transformed myself into a sophisticated worldly dog as I devoured savory crepes and human-watched at bustling cafés like a real Parisian. I even learned a few barks in French.
#10 The Golden State: California USA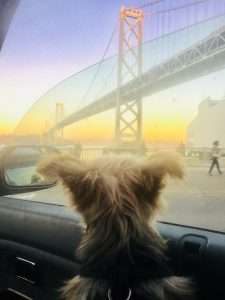 After over 5 years and countless destinations (and markings) later, I come to realize that sunny California will always be my home sweet home. My experience as a world traveling Yorkie certainly makes me appreciate home more. Despite spending about two-thirds of the year chomping on toothsome food abroad, I just love being back in Northern (and Southern) California. The landscape, culture, diversity, and food – the list barks on. Not to mention I love smelling fresh air from the San Francisco Bay! As the saying goes, there is NO place like home.
Hope you enjoyed sniffing out my favorite moments as a traveling Yorkie! Put your paw HERE to learn how to travel with your dog!
Markin' it up,
Roger Wellington a.k.a. The Doob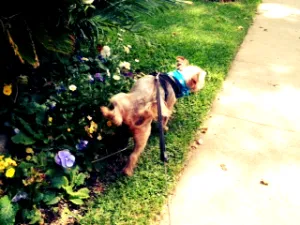 *Please note that this post contains affiliate links, and at no obligation or additional cost to you, we earn a small commission if you make a purchase. If you love the work that we do, you can show your support by making a purchase through an affiliate link. Proceeds will go towards feeding homeless dogs (and cats) along with improving the lives of the neglected and abused.
—
Like my post? PIN IT!